2019 All Area Team: Quarterbacks
SAN ANGELO, TX — In the final installment of our 2019 All Area Team before the MVP, we present the quarterbacks.
These three players were the best of the best in the most important position of the game.  Their play was a big reason why their teams had the success that they did and earned a playoff spot. 
All three of these signal callers had different play styles, strengths, and weaknesses.  Their offenses were different, and they were asked to lead their teams in different ways, but they all got the job done.  So, without further ado here they are.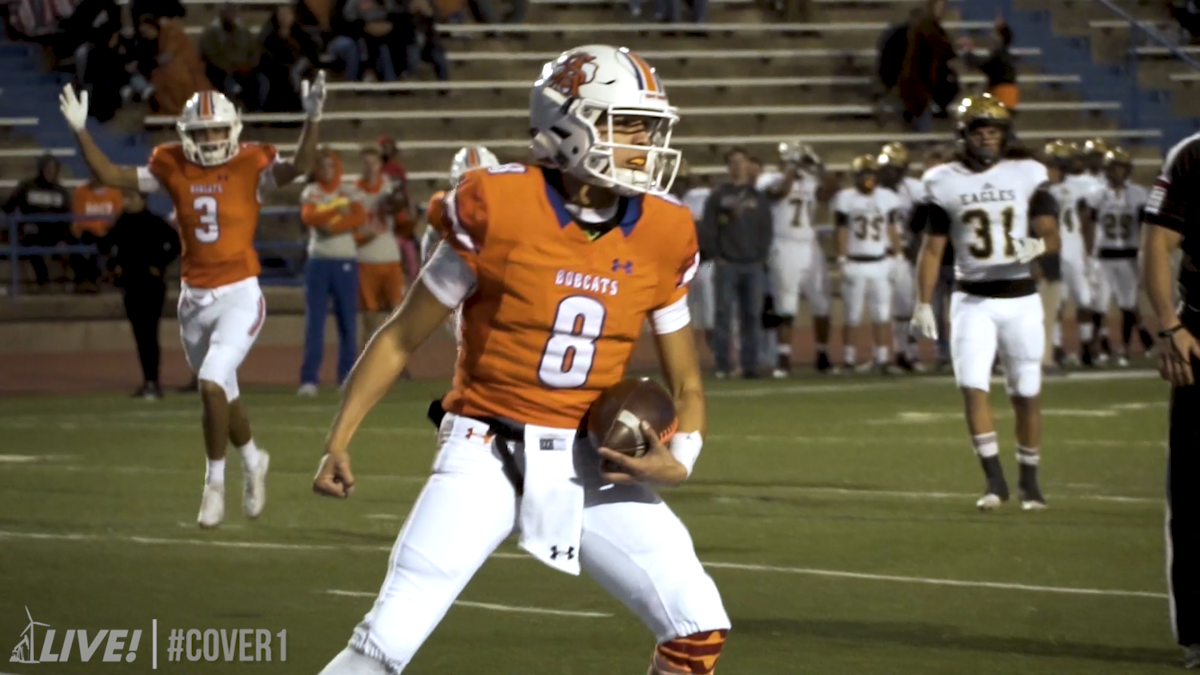 Malachi Brown, 8, Junior, San Angelo Central
Malachi Brown's first full season in command of the Bobcat offense did not disappoint.  The junior went wild against his 6A competition and helped his team reach the playoffs with clutch performances in their final two regular season games.
Brown finished the year with 3,464 total yards and 41 total touchdowns.  Through the air, he completed 218 of his 372 passes (58%) for 2,697 yards and 26 TD's to 14 interceptions.  He had an obvious connection with District 3-6A Offensive MVP Tanner Dabbert this year, but Brown spread the ball around effectively and kept defenses on their toes with his running ability.
Brown was the Bobcats' most consistent and dangerous rusher this season.  He had 767 yards and 15 touchdowns on 128 carries through his 11 games.  The quarterback draw was a staple in Central's playbook, and Brown's patience, vision, and speed helped them run it to perfection. 
Brown played most of the season last year as a sophomore after Maverick McIvor went down with a season ending injury.  Now, after nearly two years of varsity experience, Brown will be expected to continue his growth and take the Bobcats to the next level in his senior season.  He'll be up to the task.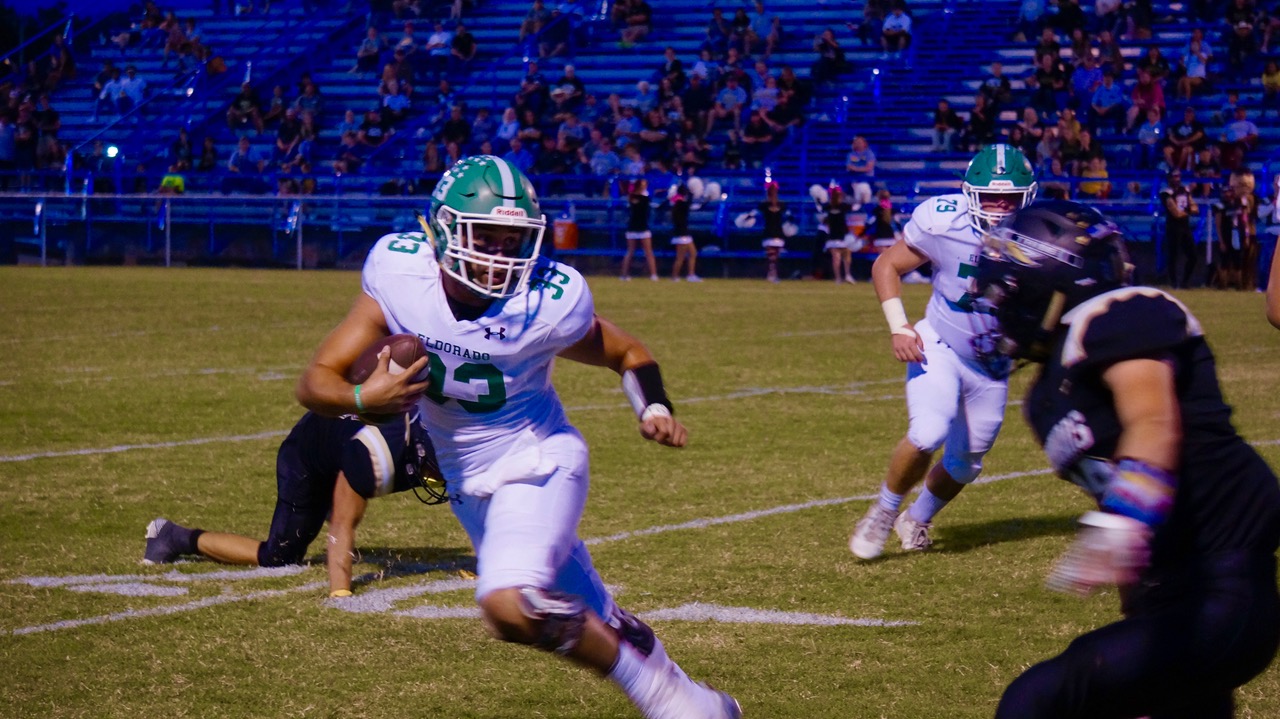 Kevan Covarrubiaz, 33, Senior, Eldorado
There may not be a more obvious leader in the Concho Valley than Eldorado's Kevan Covarrubiaz.  Covarrubiaz returned this year from a season ending injury as a junior and immediately got to work on a district championship. 
At the start of the year, Eldorado relied heavily on his arm.  They were a spread offense that was still looking for a star at running back, and the offense responded by increasing Covarrubiaz's load.  For the season, he completed 144 of his 258 pass attempts (56%) and threw for 2,533 yards and 22 touchdowns. 
As the season progressed, and sophomore Santiago Hernandez grew into a great running back, Covarrubiaz was asked to throw less and became a dominant runner in addition to his passing.  His size, 5'11" and 185 pounds, allowed him to punish defenders at the end of the runs, and his elusiveness allowed him to extend pass plays when pressured in the backfield.  He finished the season with 701 rushing yards and 16 touchdowns.
Eldorado finished the year with a 10-2 record, a district championship, and a first round playoff win.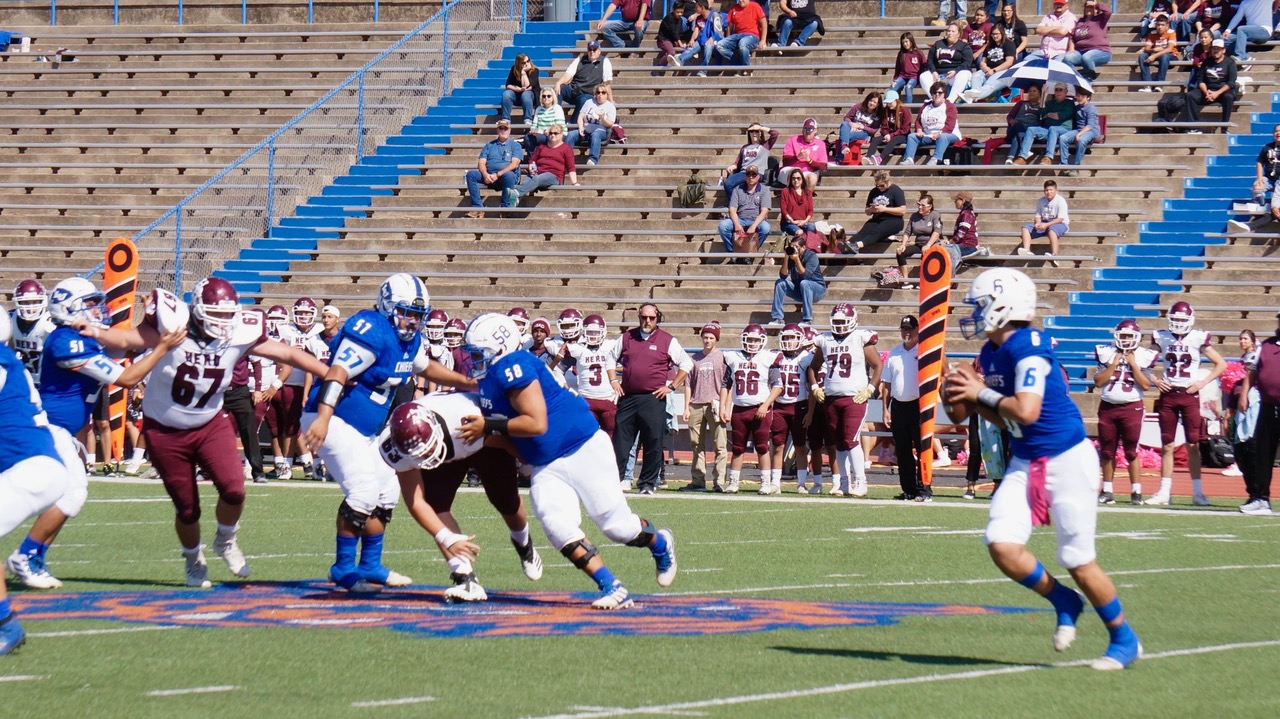 Albert Rodriguez, 6, Junior, Lake View
The match between Lake View's air raid offense and Albert Rodriguez's gunslinger mentality was perfect.  The junior racked up 2,441 yards and 26 touchdowns this season throwing to Johnny Espinosa and Austin Bandy, both of whom made our all area team.
Rodriguez has a huge arm and can make just about every throw on the field.  He has good vision and keeps his eyes downfield when being pressured.  He did not run often, 88 yards and 1 TD on the season, but his mobility was good enough to escape pass rushers and extend plays.
Rodriguez will be back next season to try and give Lake View a postseason victory.  Bandy will also return alongside junior wide receiver Tristan Franklin. 
Here are our other All Area Team Honorees:
2019 All Area Team: Offensive Linemen
2019 All Area Team: Defensive Linemen
2019 All Area Team: Running Backs
2019 All Area Team: Linebackers
2019 All Area Team: Defensive Backs
2019 All Area Team: Wide Receivers
Get more stories like this by signing up for our daily newsletter, The LIVE! Daily.