2019 All Area Team: Wide Receivers
SAN ANGELO, TX — With spread offenses continuing to take over in West Texas, wide receivers are an increasingly important position and are often the team's number one play maker.
These three receivers were critical for their teams' playoff runs.  They reeled in touchdowns at ridiculous rates and were an instant matchup problem for opposing defenses.  All three have a different combination of size, speed, and agility, and were utilized by their coaches perfectly.
Here they are: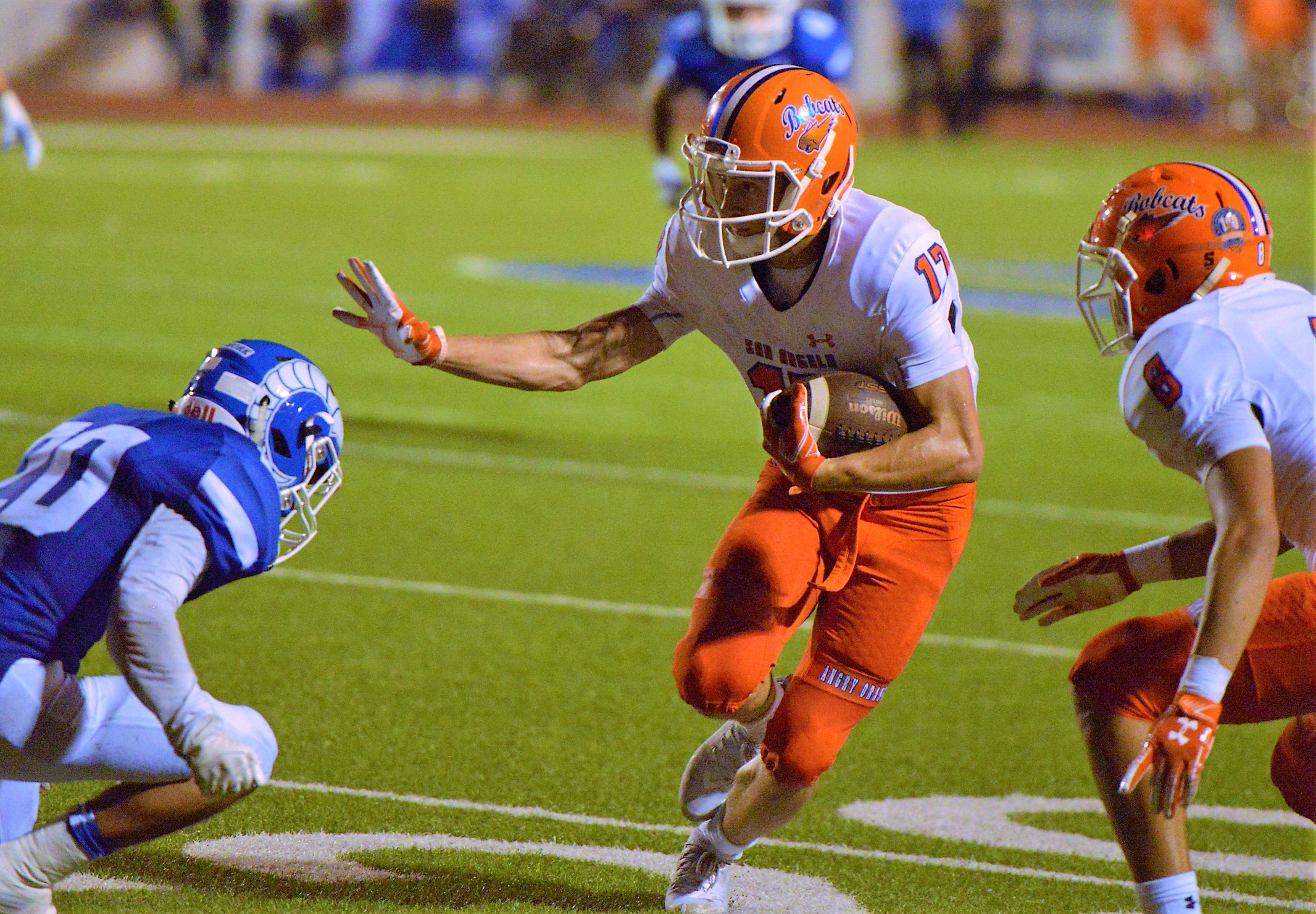 Tanner Dabbert, 17, Senior, San Angelo, Central
Dabbert was named the 3-6A District's Offensive MVP for good reason.  He was often Central's only offensive threat until Jalen Leifeste and Christian Gabaldon rounded into form. 
Dabbert finished with 1,151 yards and 15 touchdowns on 71 catches this season, and he was an integral part in pushing the Bobcats to the postseason.  In a must win game against Haltom to finish the year, Dabbert reeled in 7 catches for an incredible 210 yards and 4 touchdowns. 
Two of the scores were on screen plays that he took 65 and 31 yards to the house.  Another was on a 60 yard slant pass catch and run.
Dabbert's combination of size, 6'1" and 170 pounds, and athleticism made him a constant mismatch for cornerbacks this season.  His was sure handed and could take big hits while still holding on to the ball.  His presence and leadership on the team will surely be missed next season.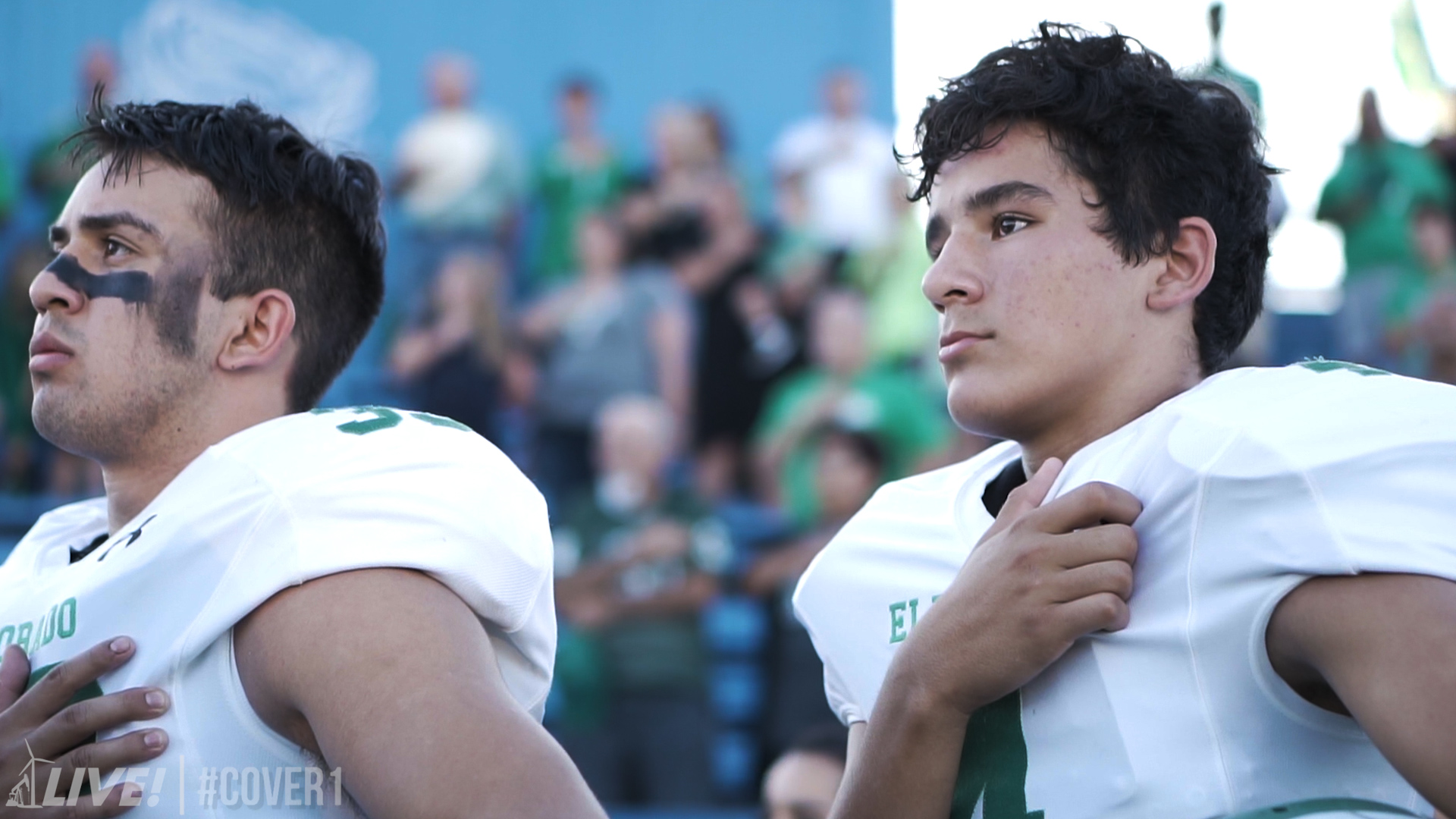 Korbin Covarrubiaz, 4, Sophomore, Eldorado
Korbin had to fill in for his injured bother at quarterback last year as a freshman.  This year, with senior Kevan Covarrubiaz back at the helm, Korbin was able to shine as a wide receiver.
Korbin caught 42 passes for 831 yards and 9 touchdowns.  He was a security blanket for Kevan all year and could be trusted to haul in difficult catches downfield while being hit.  He was a deep threat that could also turn short completions into big gains.  He averaged just under 20 yards per reception.
Eldorado had a great season to match Korbin's production.  They finished 9-1 in the regular season and won the 8-2A Division II District Championship.  In the postseason, they beat Haskell for the second time in 2019 and avenged last year's playoff loss to them.
It is not clear what position Korbin will be playing next year after Kevan graduates.  Eldorado just needs to get him on the field, and he will be able to make plays.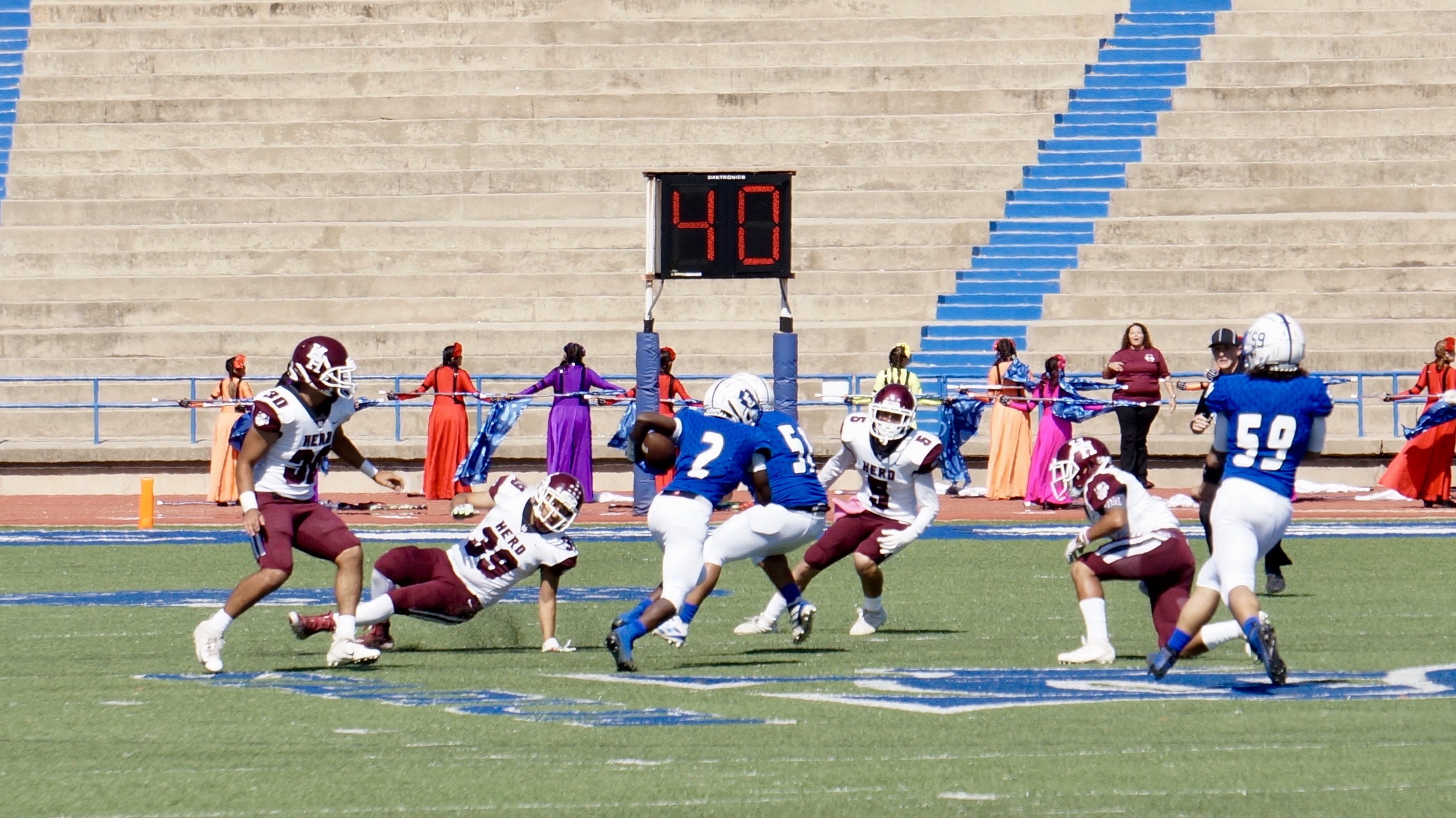 Austin Bandy, 2, Junior, Lake View
With Johnny Espinosa on one side and Austin Bandy on the other, quarterback Albert Rodriguez was looking to score on every play.  Bandy, only a junior, was a lightning quick receiver that could catch the ball and always be a threat to reach the end zone.
His excellent route running, top end speed, and change of direction made him a nightmare for opposing defenses to try and bring down.  His breakout game of the season made Lake View 3-0 for the first time 1983.
Bandy had two receiving touchdowns in that game, 5 and 74 yards.  He also recovered a fumble on defense and returned it 94 yards to the house.
Bandy will be back next year and will take up an even larger role when Espinosa graduates.  He is currently listed at 5'8" and 140 pounds, so he could bulk up a little bit with a full offseason working out.  He will also get even more chemistry with Rodriguez who is also a junior.
Expect him to build on this impressive season next year.
Here are our previous position groups and their honorees:
2019 All Area Team: Offensive Linemen
2019 All Area Team: Defensive Linemen
2019 All Area Team: Running Backs
2019 All Area Team: Linebackers
2019 All Area Team: Defensive Backs
2019 All Area Team: Quarterbacks
We still have quarterbacks and the MVP to go!
Get more stories like this by signing up for our daily newsletter, The LIVE! Daily.