2019 All Area Team: Offensive Linemen
SAN ANGELO, TX — The 2019 high school football season has been one to remember.  9 of the 12 teams we covered in the weekly Concho Valley HS Football Preview made it to the postseason, and two of those teams, Wall and Mason, made it as far as the Regional Semifinals. 
All of our teams are now out of the playoffs as we prepare for the fourth round, and I wanted to reflect on my first season experiencing Texas high school football by recognizing players who pushed their teams to the next level and stood out in their positions this football season.  Unfortunately, I was unable to cover a six man game this fall and although there is a tremendous group of players for teams like Blackwell, who is one of four teams remaining in the 1A DII playoffs, Water Valley, and Eden, I do not have the insight to make a judgment on them.
We will start with the big fellas up front who pave the way for the rest of the team and set the tone in the run heavy offenses that still dominate in this part of the state.  There will be a new position group announced each day this week leading up to our Most Valuable Player selection to send things out with a bang.
Let's get started.
Offensive Line: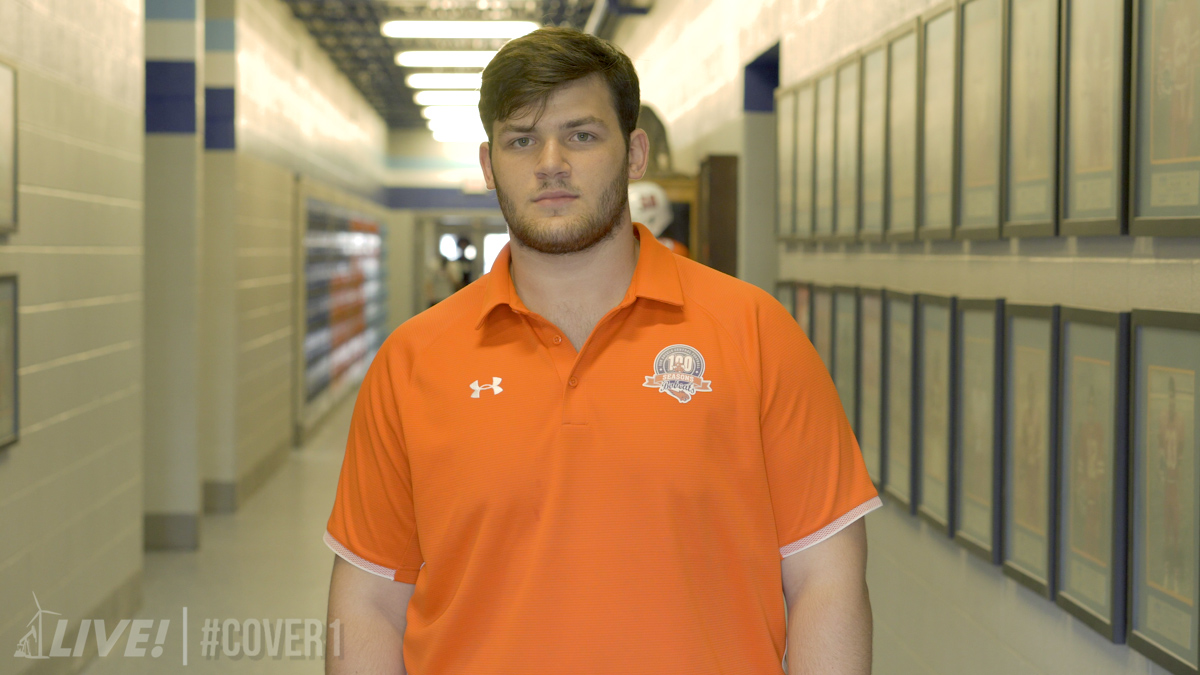 Kurt Klausner, 50, Senior, San Angelo Central
Protecting quarterback Malachi Brown's blindside was first team All-District left tackle Kurt Klausner.  At 6'3" and 285 pounds, Klausner was a force to be reckoned with in the run game and a brick wall in the passing game. 
Klausner faced gifted pass rushers week in and week out playing teams in the Dallas Metroplex area.  From Arlington Martin's incredible front seven led by the heavily recruited Ernest Cooper IV to Cedar Park's Black Rain defense, Klausner was a consistent bright spot in the young and still learning Bobcat offensive line. 
He led the effort to open running lanes and give Brown time in the pocket for an explosive Central offense that averaged 32.6 points this season.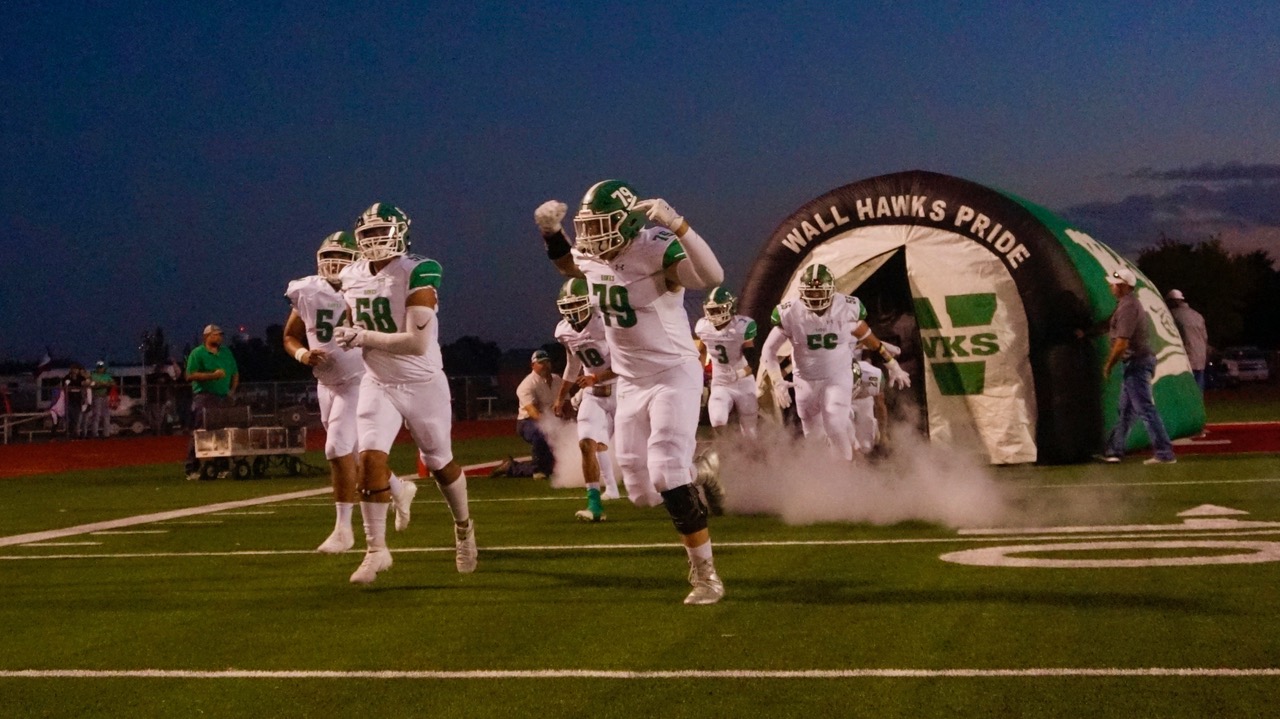 Tate Williams, 79, Junior, Wall
The Wall running attack is one of the most feared and most well known offenses in West Texas, and right tackle Tate Williams was a big reason why.  The 6'4" 240 junior pancaked opponents left and right and allowed Houston Guy to throw whoever he wanted in the backfield. 
Due to injuries and overall depth at the position, Wall had 11 different players in the backfield see significant time.  The offensive line was the steady force all season that kept the train moving for twelve consecutive wins.  Williams is powerful in the inside game and athletic enough to get to the second level or pull on outside runs.  He also gave me a great headline in the first game I ever covered by declaring, "We made them want to quit" after Wall beat up on the defending state champion Mason Punchers 47-7 in the season opener.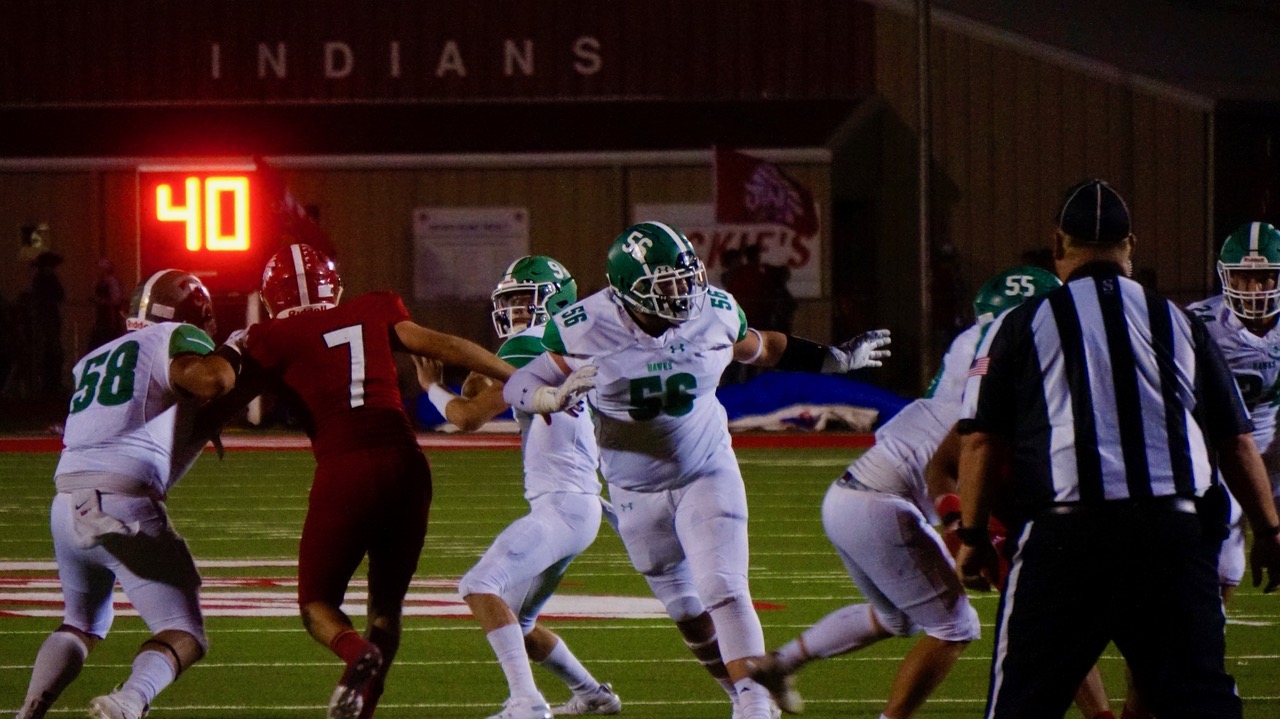 Luke Lipsey, 56, Junior, Wall
Wall's offensive line was so good, I needed to put two of them on here.  Luke Lipsey was the unquestioned leader in the trenches for Wall.  At 6'1" and 220 pounds, he bolstered the offensive front opposite Williams to allow the Hawks to run to either side just as effectively. 
In short yard to gain situations, especially on the goal line and on fourth downs, all Wall had to do was line up in their normal formation and let Mason Fuchs or any number of running back run behind him.  They expected to get it and normally always did.  The scary thing for the 3A Class is both of these linemen are juniors and will be back bigger and better in 2020.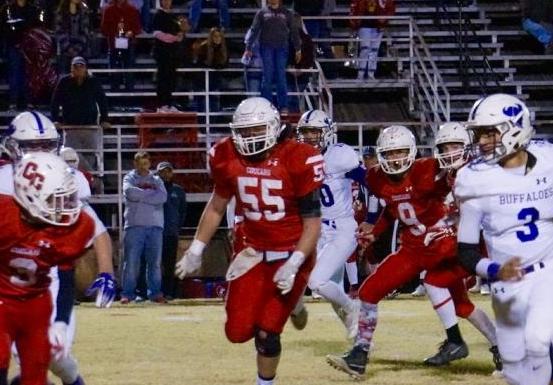 Westen McAllister, 55, Junior, Christoval
Another junior who had a phenomenal season was Christoval's Weston McAllister.  McAllister towered over his 2A Division II opponents and helped moved them out of the way for QB Brayden Wilcox and RB Josh Fava to run wild. 
The 6'4" 230 pound left tackle was a big reason why Christoval averaged 37 points per game and a made it to the second round of the state playoffs.  Starting sophomore running back Josh Fava had a breakthrough season with 891 yards during their 9-1 regular season campaign. 
McAllister will be back next year along with Wilcox and Fava to help Christoval reach the playoffs for the third year in a row.  Before this current streak, the school had not won a postseason game since the six man era in the mid 90's.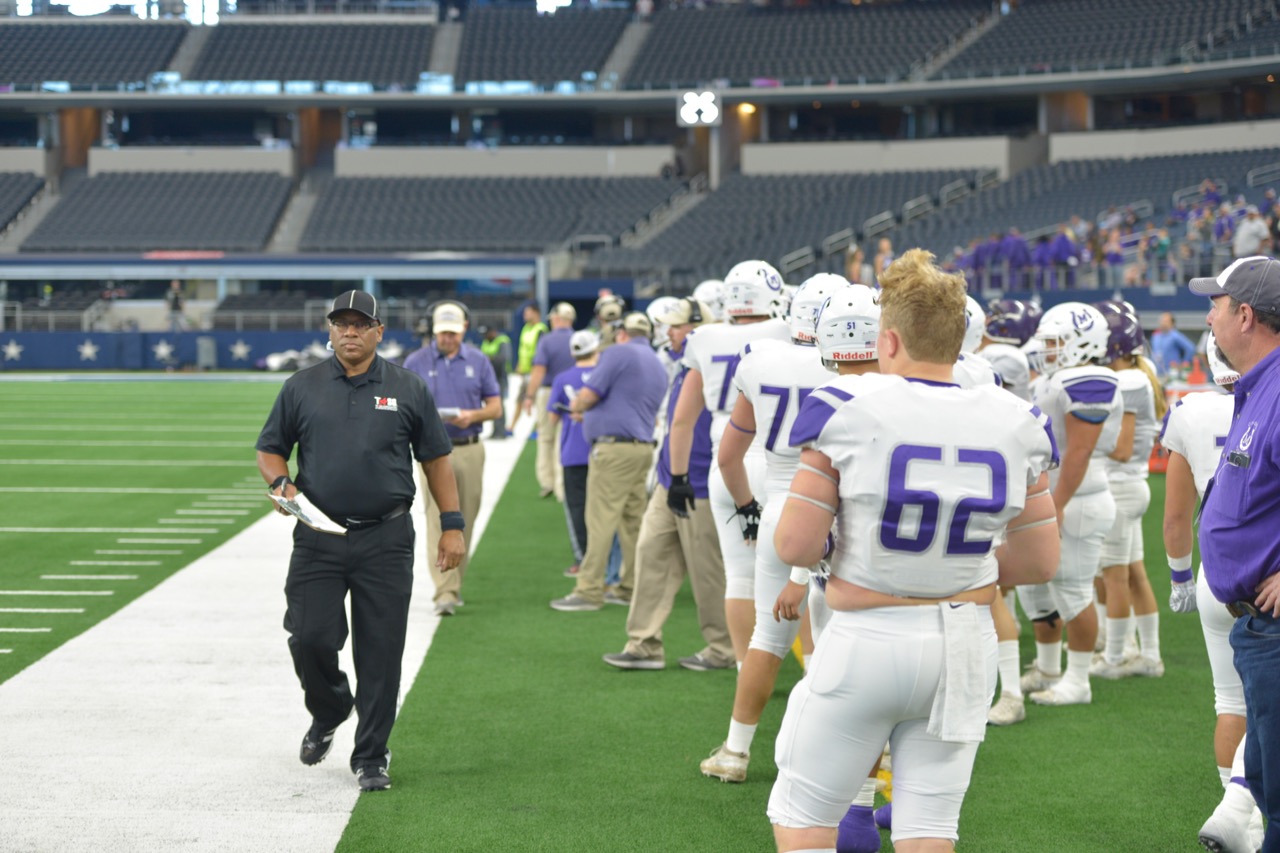 Slone Stultz, 62, Senior, Mason
Last year's state championship defensive player of the game is leaving his mark on the offensive side.  The Punchers' repeat bid fell short in the third round last week, but Mason still had a great first season under Head Coach Mike McLeod.  Senior Slone Stultz was a consistent asset on both sides of the line of scrimmage, but he was incredibly valuable from his spot on the offensive line. 
Mason won ten games this season and averaged 35 points even after being shutout against Holland in the regional semifinals.  Running back Klay Klaerner had one of the best seasons by a running back in the region, and he could not have done it without the 6' 225 pound Stultz.  Mason will be taking a hit without his presence in the trenches next season.
Stay tuned for the defensive line honorees Tuesday.
2019 All Area Team: Defensive Linemen
2019 All Area Team: Running Backs
2019 All Area Team: Linebackers
2019 All Area Team: Defensive Backs
2019 All Area Team: Wide Receivers
2019 All Area Team: Quarterbacks
Get more stories like this by signing up for our daily newsletter, The LIVE! Daily.