2019 All Area Team: Defensive Linemen
SAN ANGELO, TX — Yesterday, we kicked off the 2019 All Area Team by naming five offensive linemen.  Now, we are switching over to the opposite side of the ball and showing love to the defensive linemen that terrorized quarterbacks and stymied the run all season.
These six players were the first line of defense for their head coaches, and played out of their minds all season. 
Here they are in no particular order.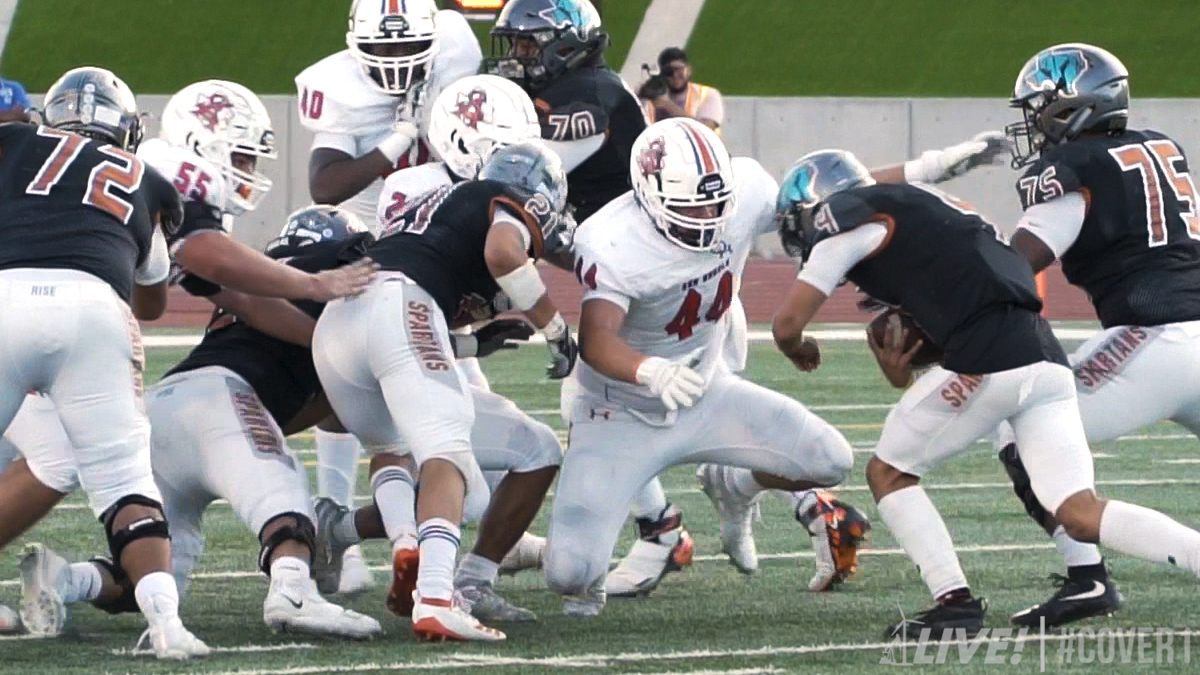 Boston Johnson, 44, Senior, San Angelo Central
By far the strongest part of the Bobcat defense this year was their senior heavy defensive line, and Boston Johnson was a huge part of that.  He was named to the 3-6A All-District First Team Defense in November for his accomplishments this season and stood out for his versatility and strength.
Johnson's skill pass rushing and run stopping set him apart from other linemen in the area.  He also grew into a great leader for the whole team after two years of starting for Central.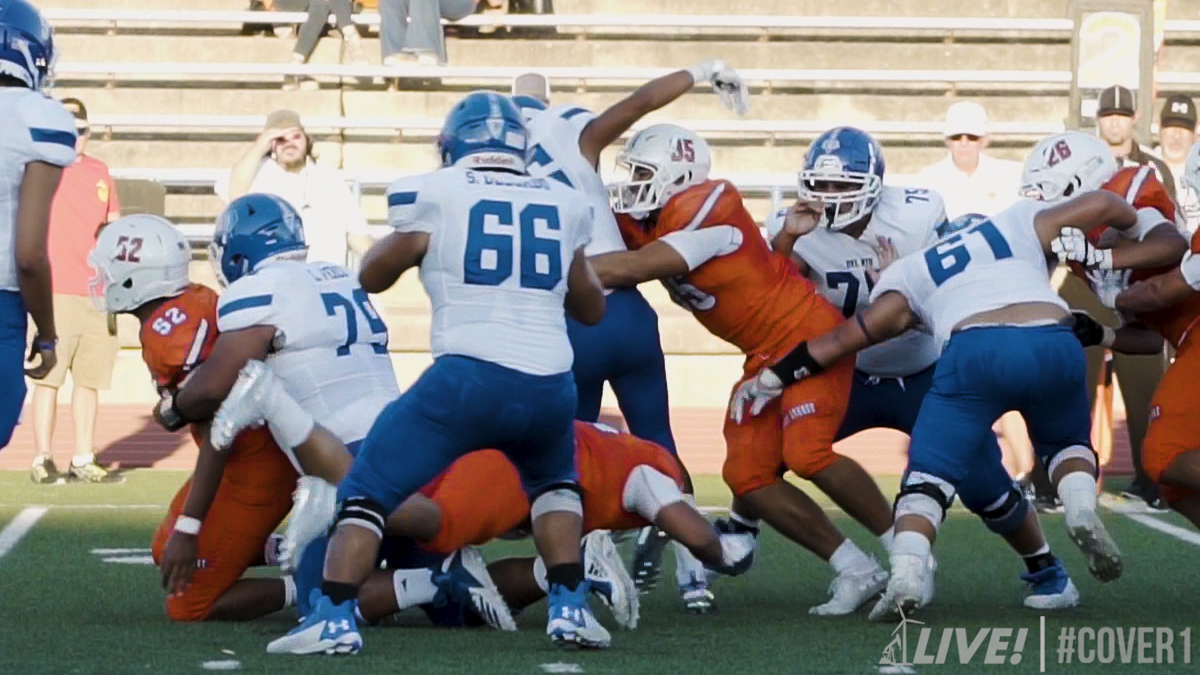 Anthony Gonzalez, 35, Senior, San Angelo Central
As I mentioned above, the Central defensive line was outstanding this year because of their depth and experience.  Anthony Gonzalez was another senior that was named to the All-District First Team.  Gonzalez added power up front and was great at playing through double teams. 
His strength and power helped Central get great penetration in the run game and short yardage situations. He was no doubt at the forefront of Head Coach Brent Davis' mind when talking about this year's senior class after the season. 
Gonzalez and Johnson, along with fellow senior captain Xy'Kerion Paulk, were a bright spot for a Bobcat defense that allowed 36 points per game through their 11 outings. Central will have to reload next year and count on inexperience to fill the void by these fantastic athletes.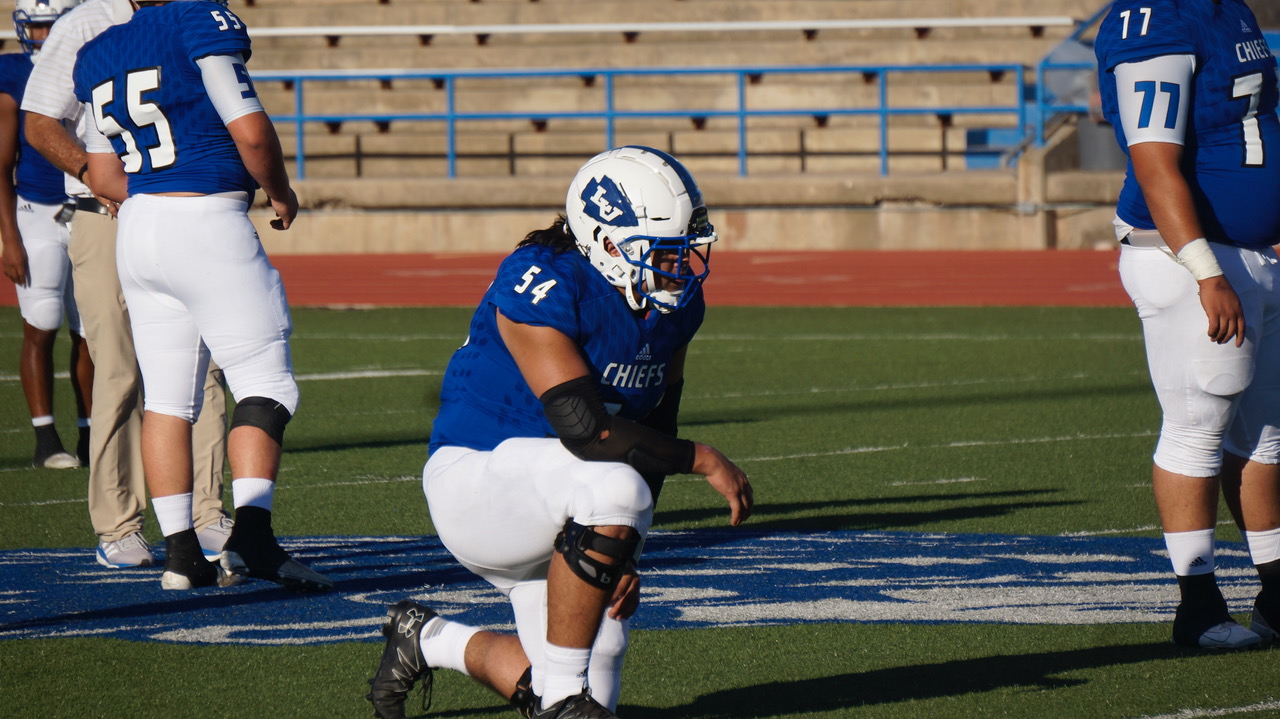 Jeremy Hernandez, 54, Senior, Lake View
Lake View's 2019 season started red hot and ended ice cold, but Jeremy Hernandez was a consistent force for a defense that was often outmatched athletically.  Hernandez hounded opposing quarterbacks all season. 
He has a great motor and could regularly be found chasing down opposing players.  At 6 foot and 228 pounds, Hernandez had the size to overpower a majority of the 4A offensive lines that the Chiefs faced.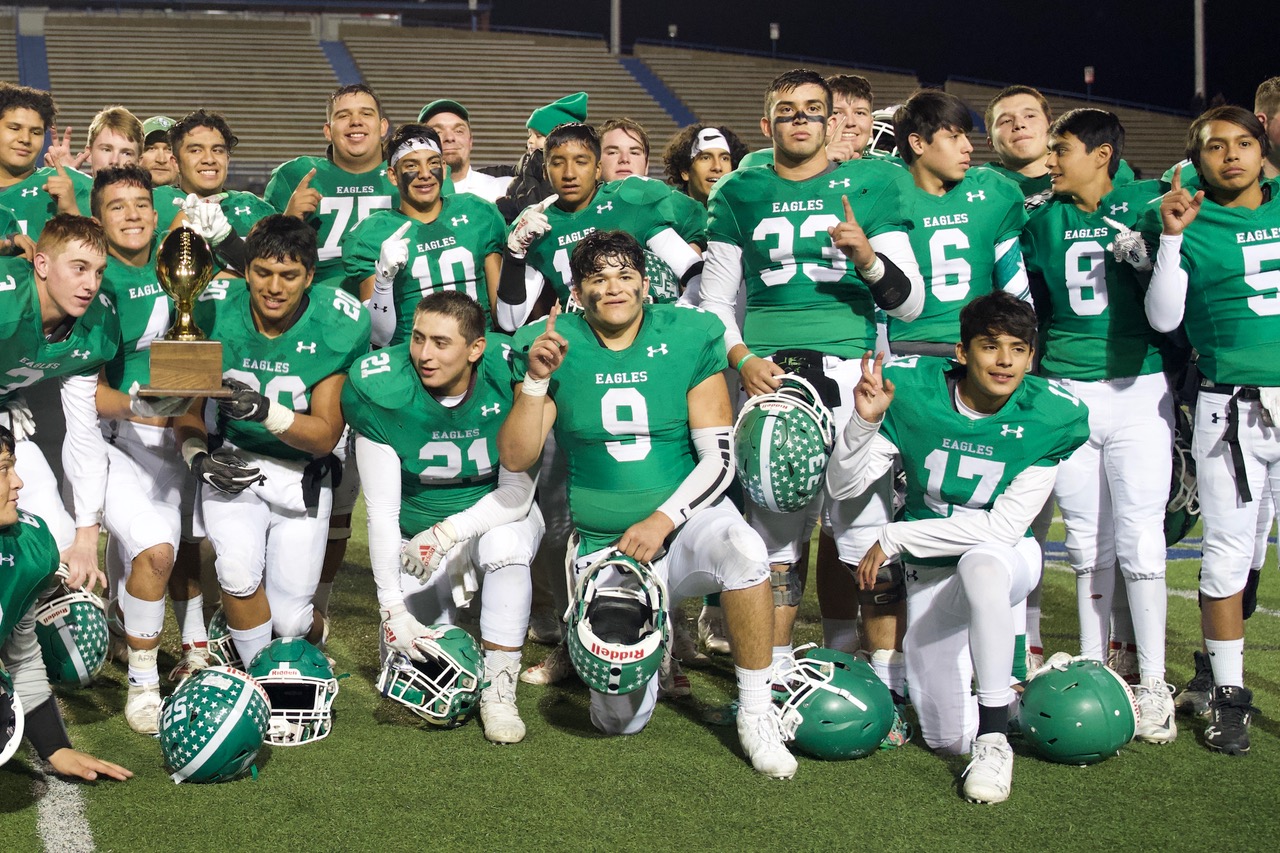 David Barajas, 9, Sophomore, Eldorado
David Brajas played at both linebacker and defensive line for the Eldorado Eagles on their run to a 10 win season.  Defensive Coordinator William Robledo's 3-4 defensive scheme allowed Barajas to play all over the field.  I decided to include him as a defensive linemen because of his skills in defending the run and getting after the quarterback.  
At 6 foot and 211 pounds, he is very athletic and has quick feet, hence his time at linebacker.  Against Haskell in their playoff win, he made plays throughout the game, but particularly shined when backed up against the goal line.  The scary thing for the rest of 2A and his 8-2A DII district is that he is only a sophomore. 
A couple more offseasons in the weight room and on the practice field with Robledo and Head Coach Michael Johnson could turn him into the best defensive player in the district.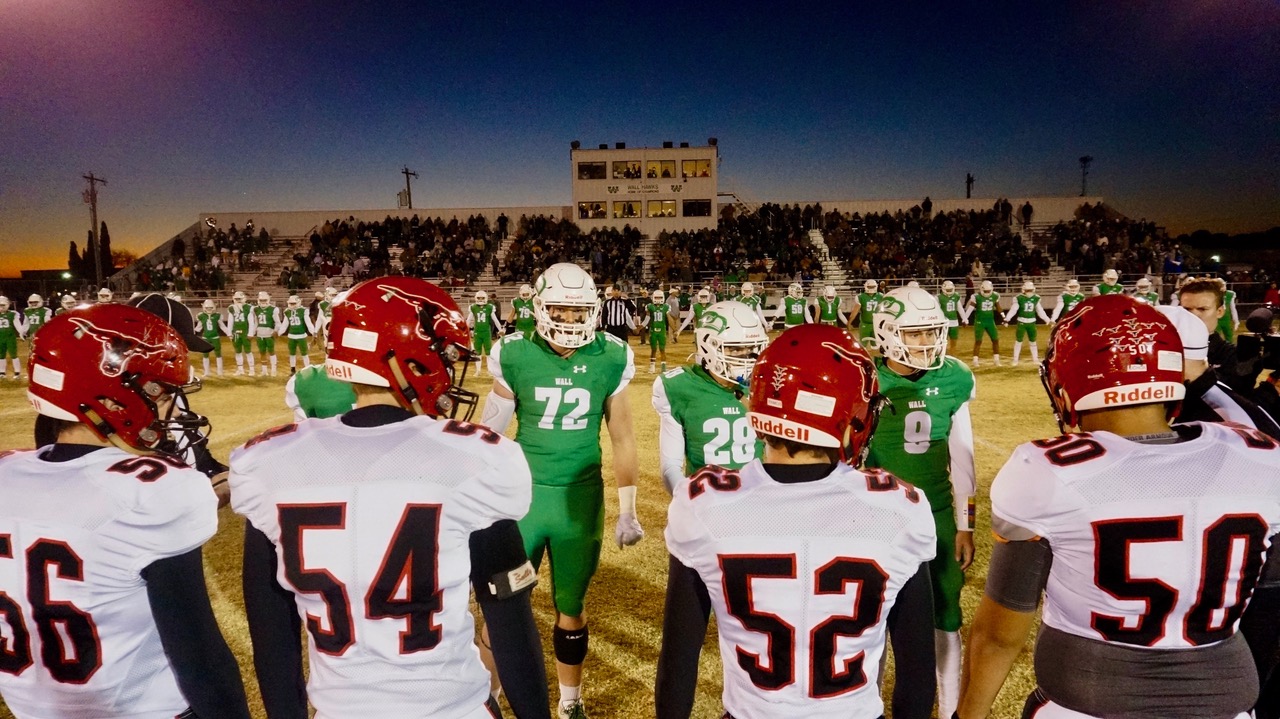 Stuart Bumann, 72, Senior, Wall
When the Wall Hawks ran onto the field or stepped off the bus this season, opposing team's eyes immediately went to the 6'5", 240 pound Stuart Bumann.  Bumann was a linchpin for the talented Wall front seven this season.
Whether he was making plays in the backfield himself or taking up blockers so his teammates could make the tackle, he did it all.  His size allowed him to be a menace in the passing game and his athleticism and lateral speed forced opposing coaches to game plan around him. 
In one of Wall's more impressive defensive performances, they held Texas Tech commit Behren Morton and Eastland to 14 points.  The four-star QB rarely had time to examine the field with Bumann chasing after him.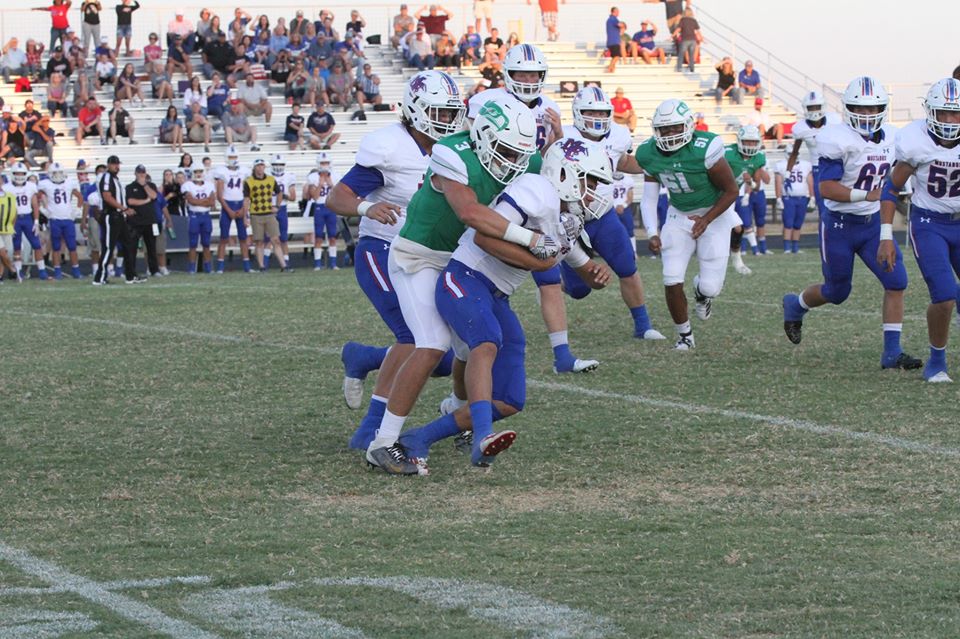 Joe Walker, 3, Senior, Wall
On the opposite side of the line from Bumann was Joe Walker.  At 6 foot and 190 pounds, Walker was the more nimble and slippery of the two.  He even played a little running back at times in the second half of the season. 
Walker was a team leader in all possible ways, and his play during games and on the practice field propelled the Hawk defense to the state-wide fame they had going into the playoffs.  No team was able to score more than 14 points until the second round of the playoffs. 
He was beat up towards the end of the season but continued his dominance against good offensive lines.  Walker consistently made plays in the backfield, whether it be against the run or the pass. 
We will announce the honorees for running back and linebacker positions Wednesday, so stay tuned.
Follow these links to see who was already named to the All Area Team in other position groups:
2019 All Area Team: Offensive Linemen
2019 All Area Team: Running Backs
2019 All Area Team: Linebackers
2019 All Area Team: Defensive Backs
2019 All Area Team: Wide Receivers
2019 All Area Team: Quarterbacks
Get more stories like this by signing up for our daily newsletter, The LIVE! Daily.