Early Morning Crashes Lead to Power Outages in City
Press Release
SAN ANGELO, TX – The City of San Angelo experienced several outages early this morning after two major crashes involving utility poles left the neighborhoods without power. Both incidents occurred after 6:00 a.m.
The first occurred at E. 19th and Bradford before 6:15 a.m. Preliminary information provided by SAPD stated that the force of the crash had caused a vehicle to overturn, and subsequently snapped the pole in half.  No further information is available on the vehicle, but call notes indicated that one or more occupants had been injured and medics transported them to Shannon for unspecified injuries.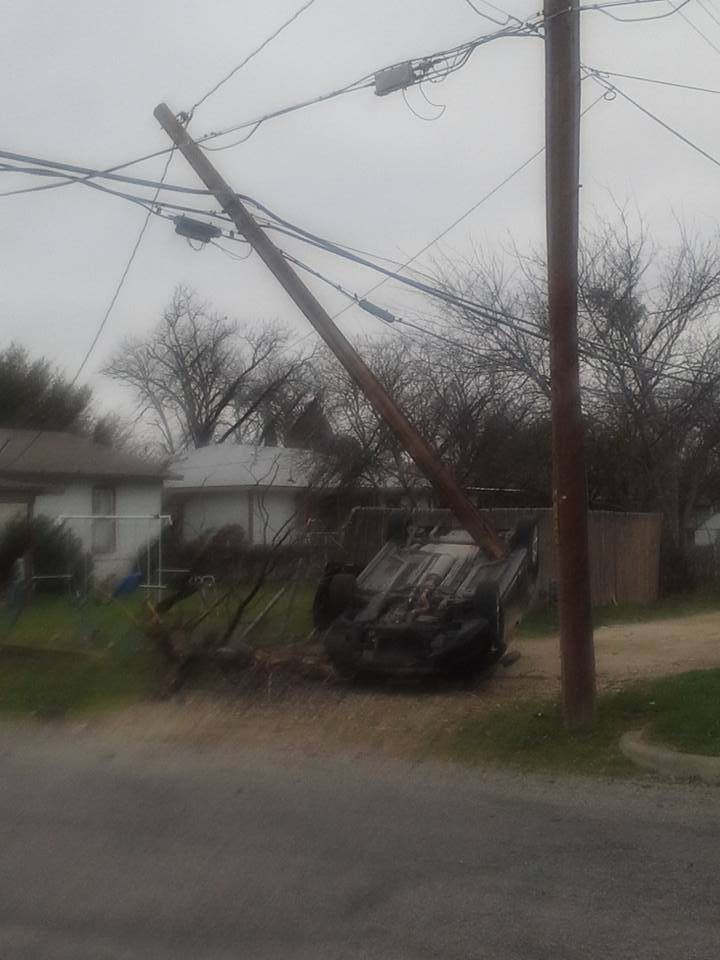 The second occurred at approximately 6:30 a.m. on E.14th and N. Oakes St. where the driver of a White Dodge Ram pickup truck collided with two utility poles and then fled the scene. The crash resulted in one pole snapping and the other catching on fire.
The driver was identified as Jesus Ruiz-lopez, 19, and suspected to be at a residence in the 1700 block of N. Magdalen. Officers A. Covey and A. Alvarez located the suspect at that location, and he was arrested for Fail To Stop and Leave Information - Duty on Striking a Fixture/Hwy Landscape. He was transported to the Tom Green County Jail without incident.
These incidents are in addition to the one on Country Club and Grand Canal Roads (see here).
Get more stories like this by
signing up for our daily newsletter, The LIVE! Daily
.