San Angelo, TX – The driver of a black Chevrolet Impala crashed Wednesday morning into the only tree for miles between San Angelo and Wall on US-87.  
First responders were dispatched to the crash on US-87 near Wilde Rd.  Where the vehicle apparently left the rain soaked roadway and hit the only tree in site. 
There were no injures reported at the crash scene.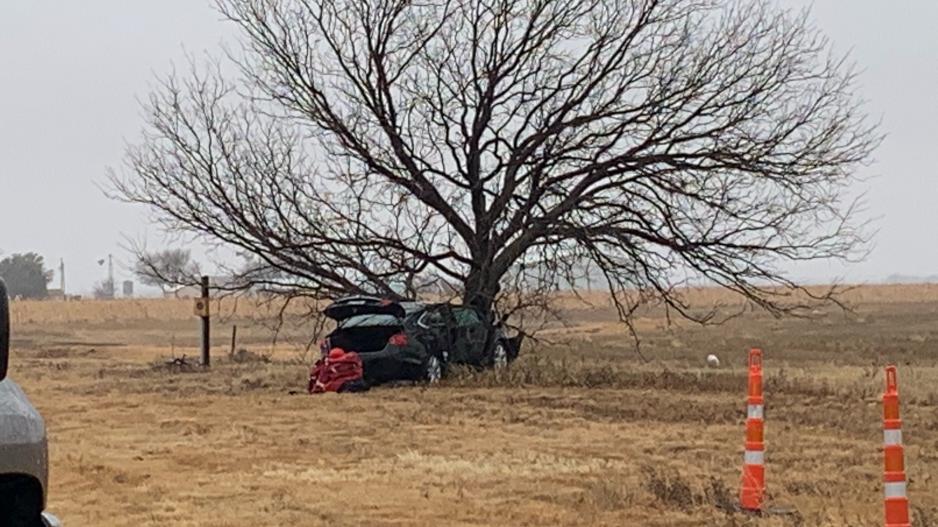 Authorities are cautioning drivers to slow down and drive safely with a winter storm on the way.  
Snow is forecast in the Concho Valley Thursday and there is a Winter Storm Watch in effect from Wednesday evening through Thursday evening. 
Video Coverage of the 2021 San Angelo Rodeo