FRISCO, TX — As reported this morning, the suspected end to the relationship between the Dallas Cowboys and running back, Ezekiel Elliott is now official. Per a report from NFL insider Adam Schefter, the Dallas Cowboys, and Ezekiel Elliott are officially parting ways, and he will now be a free agent.
Elliot played seven seasons, his entire career, for Dallas up to this point. The Cowboys selected him 4th overall in the 2016 NFL Draft. Elliott's face is as recognizable as Dak Prescott's in Dallas as both began their careers together. Elliott finished his career with Dallas as the Cowboys' 3rd overall leading rusher, 3rd most rushing touchdowns, second most rushing yards, and rushing touchdowns in the NFL since he entered the league in 2016.
His career numbers are 8,262 yards on 1,881 carries and 68 touchdowns. He added 305 receptions for 2,336 yards and 12 touchdowns.
Zeke's time in Dallas will be remembered by his signature bruiser running style. The vaunted rushing attack by the Cowboys back in 2016 and 2017 was some of the toughest to deal with in the last 25 years.
The Tampa Bay Buccanneers have already expressed interest in signing the free agent running back.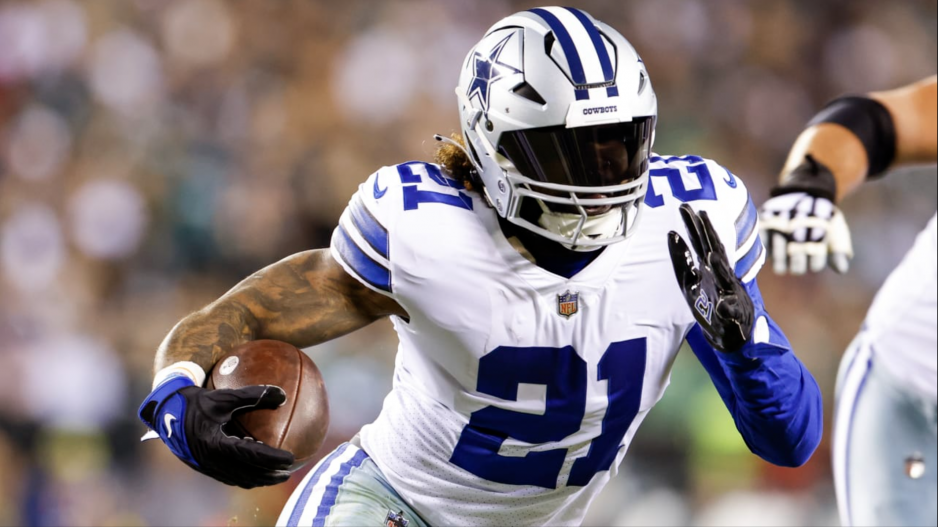 Most Recent Videos