FRISCO, TX — Wednesday, March 15, at 3 p.m., marks the start of the new calendar year for the NFL, and the Dallas Cowboys might be making a huge move to stay in compliance with the salary cap.
After the Cowboys spent Tuesday afternoon re-signing LB Leighton Vander Esch to a 2-year, $8 million contract and Safety Donovan Wilson to a 3-year, $24 million contract, they traded for veteran cornerback Stephon Gilmore. With all these new numbers on the books, the Cowboys must look to other areas to save money to stay in compliance with the salary cap.
Dak Prescott, Zach Martin, and Michael Gallup already had their contracts restructured, and Dallas might be running out of options. Two possibilities remain. The Cowboys can restructure Tyron Smith's contract, a bit of a no-brainer, and Dallas could release long-time running back Ezekiel Elliot.
Several NFL insiders who talked to the Cowboys allude to the same conclusion. Ezekiel Elliot's tenure with the Cowboys might come to an end.
In the event Dallas releases Elliot, the Cowboys could save $4.86 million immediately. If they designate Elliot as a post-June 1 cut, overall savings this season would be $10.9 million. However, those savings would not be available until after June 1.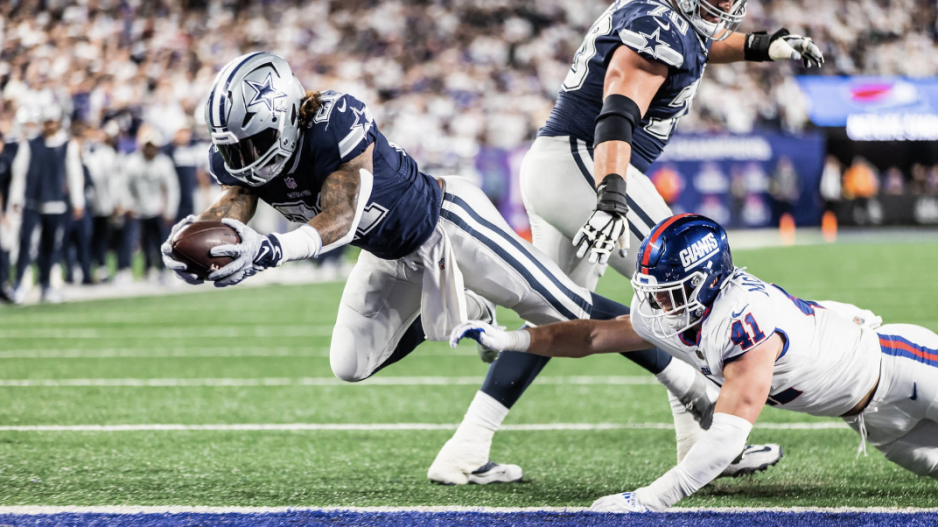 Zeke was and is one of the faces of this current era of Cowboys. His 7-year tenure with the team began when the Cowboys selected him 4th overall in the 2016 NFL Draft. Elliot's face is as recognizable as Dak Prescott's in Dallas as both began their careers together. Some Cowboys fans agree that Zeke's time in Dallas has run its course. 
Elliot comes off one of his worst years statistically. Zeke ran the football 232 times for 876 yards and 12 touchdowns. While his touchdown numbers remained the same, his carries and yards per carry fell off a cliff. While the 27-year-old might still have plenty of juice left in the tank, the Cowboys may move on from the running back.
Most Recent Videos