SAN ANGELO, TX – Pontious Possum of College Hills has spoken! Only six more months of construction on College Hills Blvd., jokes the local Home Builders Association.
In a post on their Facebook, on Feb. 3, 2023, the Home Builders of San Angelo joked that Pontious Possum of College Hills had emerged from his pot hole to give you a time line on college hills.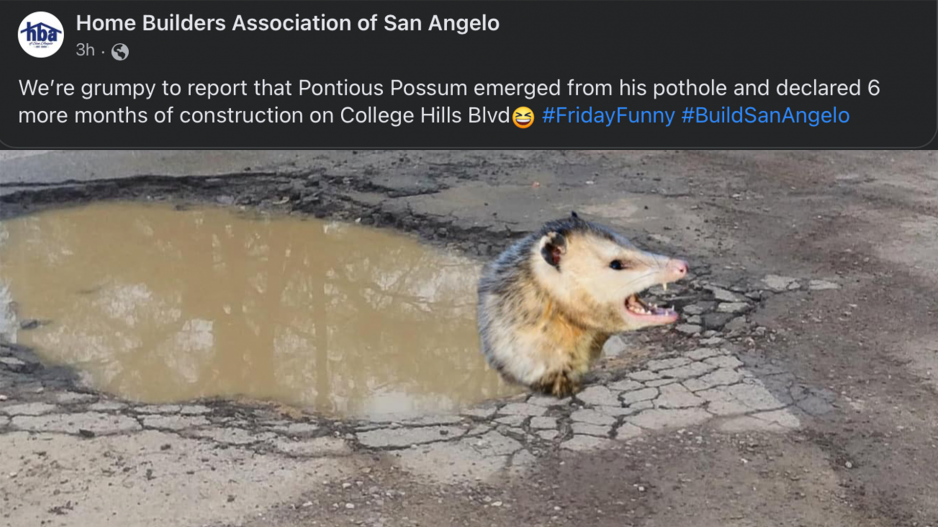 In all reality, the section of the busy roadway currently under construction could be completed in six months but the entire street project won't be finished for at least another year. Crews currently have the street blocked off at the Red Arroyo.
Most Recent Videos