SAN ANGELO, TX — The 2022 San Angelo Support for Veterans event is happening this week. The organization, San Angelo Support for Veterans, partnered with Lone Star Warriors Outdoors for this annual San Angelo tradition to host wounded and disabled veterans from throughout the United States.
Lone Star Warriors selected eight veterans to visit San Angelo where they spend four days on guided hunts on local ranches. These veterans are accompanied by past wounded warriors and many dedicated volunteers.
Organizers view this as an opportunity for these veterans to bond as brothers in arms; it is also a way to help with PTSD recovery and combat veteran suicide by providing a fun and relaxing atmosphere. For many of the veterans, it is their first time to venture out into society since being discharged.
This year's event kicked off at San Angelo's Mathis Field Airport for an Arrival and Welcome Ceremony on Tuesday evening, Dec. 6.
Active duty military members and veterans who are living in San Angelo are joined by community dignitaries to welcome these veterans to San Angelo.
Wednesday night, Dec. 7, the veterans dined at the appreciation dinner at Vista Cielo Rosa in Christoval hosted by Kirk Cleere, Mike Boyd, Jeramy House, Steve Salmon, Chris Doggett, Corey Whigham, and Clay Bomer. At the dinner, each of the eight selected veterans are presented with a hunting rifle.
U.S. Air Force veteran David Andrews is among the participants this year. Andrews, who was working as staff for theater para-rescue operations, was badly injured in Kabul by a car bomb. Since recovering from his injuries, he founded Commando Dave's BBQ Seasonings in Monument, Colorado. His work as a pit master, he said, is part of his outreach to other wounded warriors. Andrews was a Special Operations Command Medical Officer who served over 21 years on active duty, including several combat tours in Iraq, Afghanistan, and the Horn of Africa.
The hunt continues through tomorrow where the finale luncheon will be held on Patsy and Kirk Cleere's Live Oak Springs Ranch in Christoval. On the menu is venison.
Watch: The arrival of the 2022 participants in the San Angelo Support for Veterans annual hunt: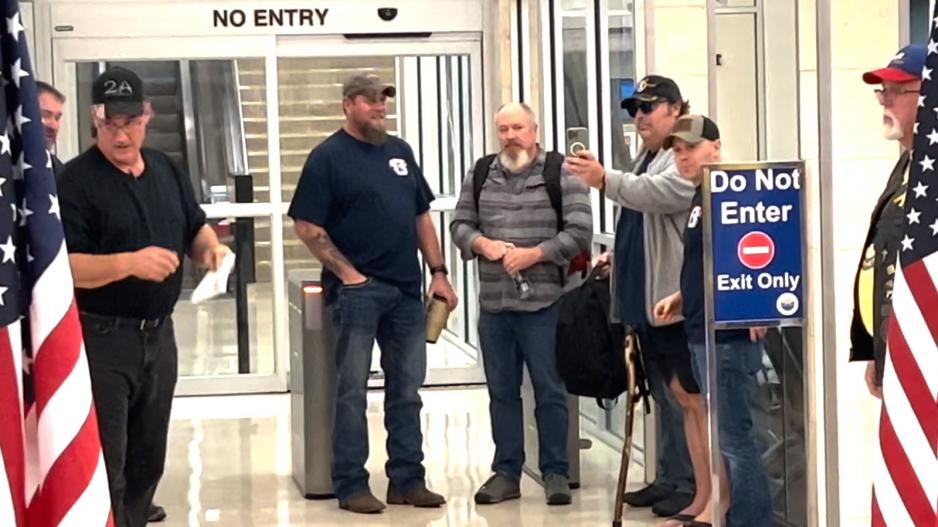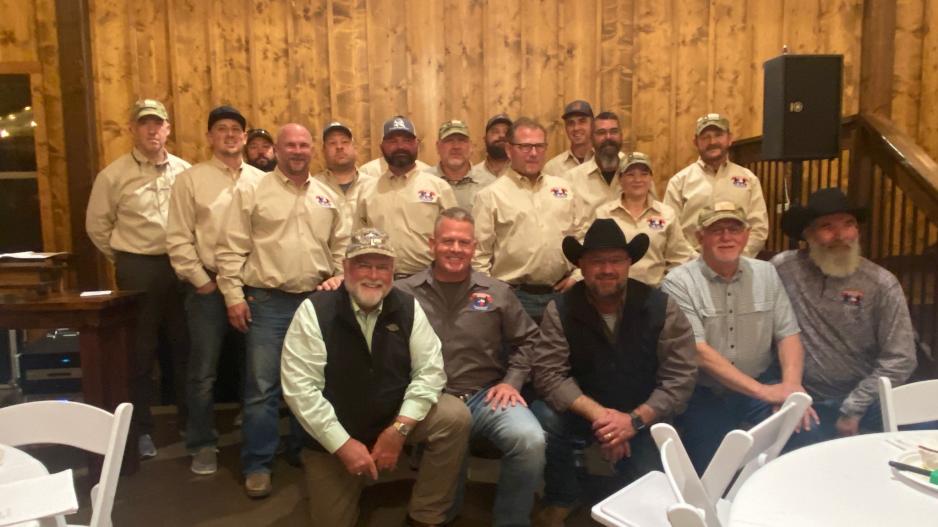 Most Recent Videos