SAN ANGELO, TX — The City of San Angelo street reconstruction project continues on College Hills Thursday morning after rain delayed crews. The reconstruction project will replace water pipes underneath the roadway and to do this, a road closure was announced early Wednesday evening.
Fro 8-6 p.m. Thursday, September 8 and 9, College Hills Blvd. will be closed between Trinity Ave. and Patrick St. 
Citizens traveling north on College Hills may avoid the closure by traveling east on SAC Avenue to A&M Avenue to Avenue N to access College Hills. Southbound travelers can take Beauregard Avenue to Cornell Avenue to access the southern part of College Hills.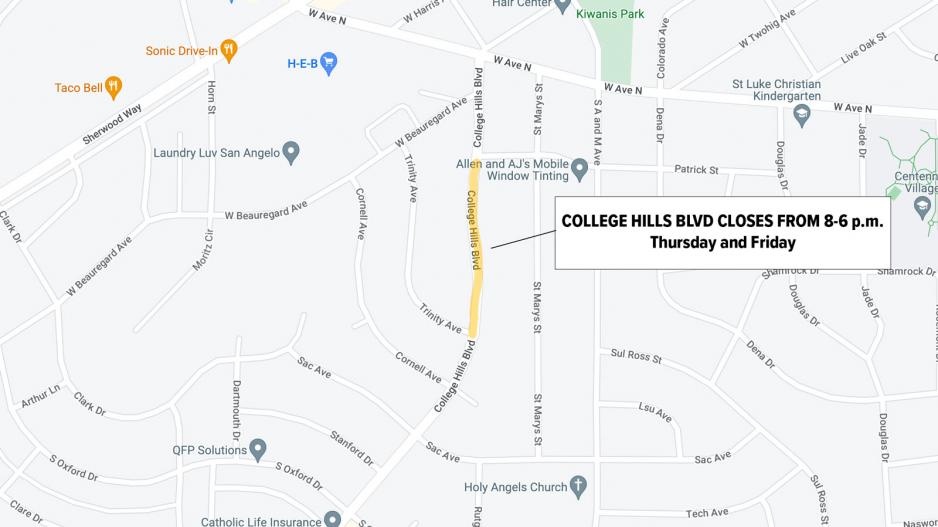 Most Recent Videos