SAN ANGELO, TX — After years of some resistance and two more years waiting for important "modifications," Blaine's Pub, 10 W Harris Ave., unveiled its contribution on San Angelo wool and mohair lore Thursday.
The sheep, traditionally a ewe, is actually a ram. It was decorated by San Angelo artist Raul Ruiz.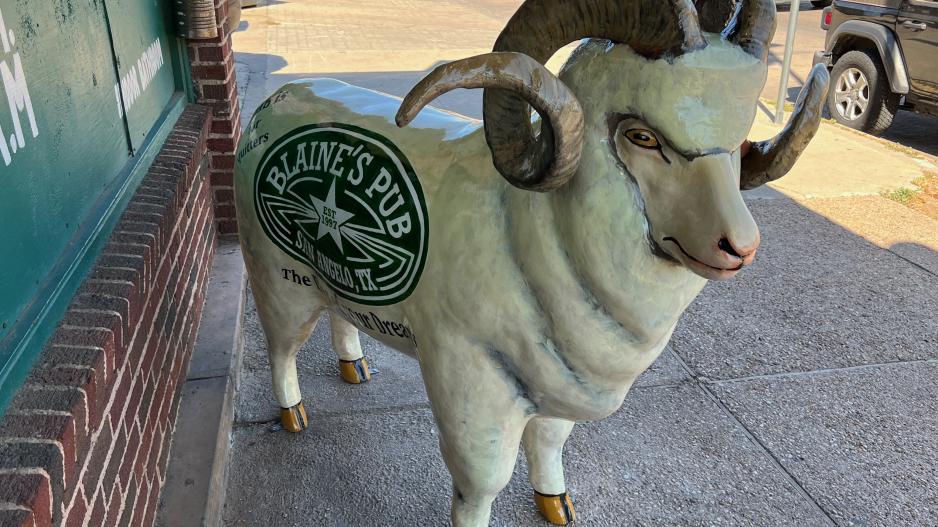 "It took about two weeks even with the modifications," said Blaine's proprietor Cody Sturm. The modifications were that the sheep model had to be transformed from a ewe into a ram as Blaine's wanted something unique. Blaine's purchased the fiberglass sheep from Downtown San Angelo, Inc. about two years ago, Sturm said. Covid shutdowns slowed him down preparing and painting it.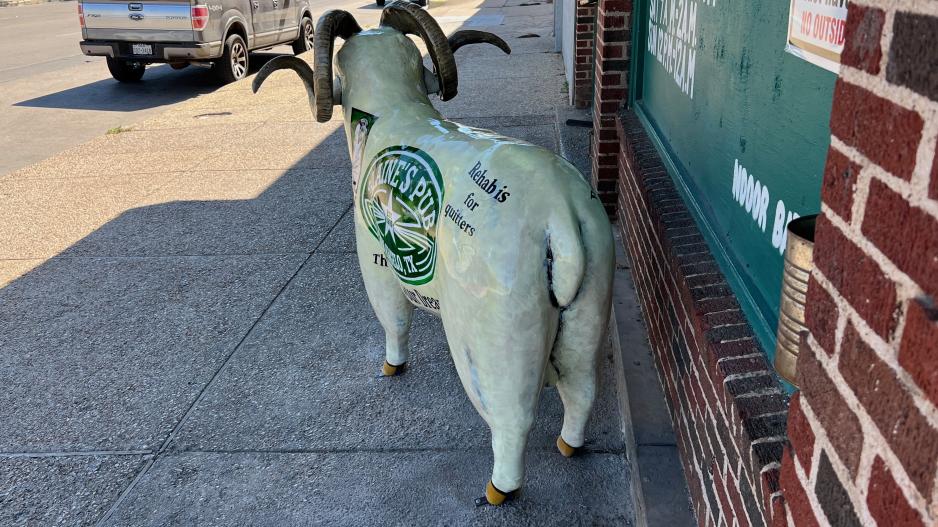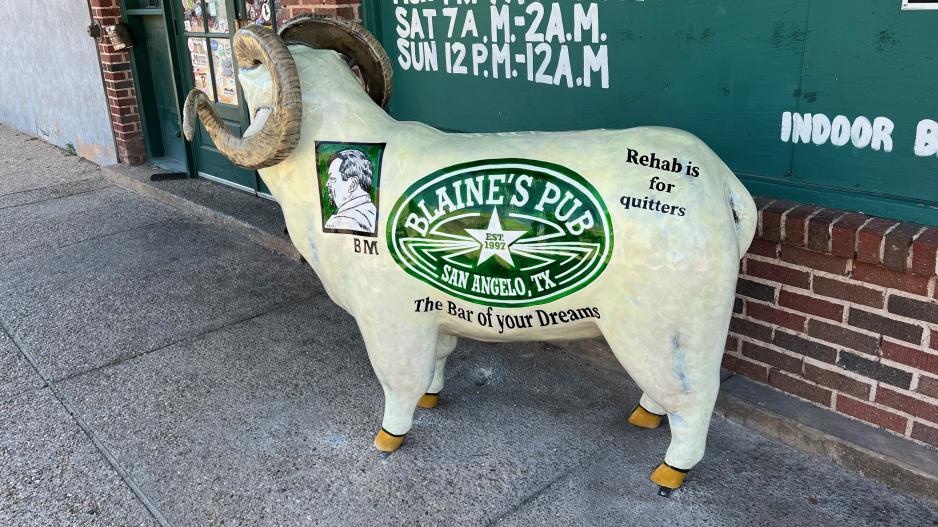 Sturm presented the anatomically-correct Ram early Thursday afternoon. It is anatomically correct; we checked. Sturm joked that the sheep underwent a sex change operation.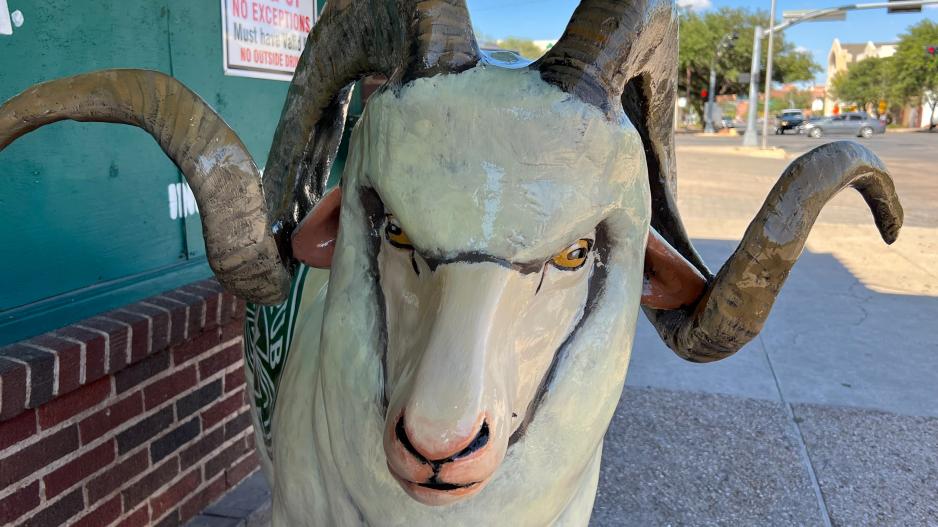 After Ruiz was finished painting the ram, Keating Paint and Body, 5050 N. Chadbourne St., applied an extremely tough clear coat over the entire piece of art.
Cody named the ram "Martin" after the bar's founder Blaine Martin.
"And everybody needs to quit calling it a 'sheep,'" Sturm demanded. "It's a ram!"
We don't know if San Angelo can get past the ram's gender dysphoria, however.
Most Recent Videos