SAPD Officers Receive a Sweet Valentine's Gift
SAN ANGELO, TX – Yesterday afternoon, Chief Carter and San Angelo Police officers received a sweet Valentine's Day gift from San Angelo ISD second graders. Students from Holiman, Belaire, and McGill took the time to make over 200 cards distributed to officers throughout the department.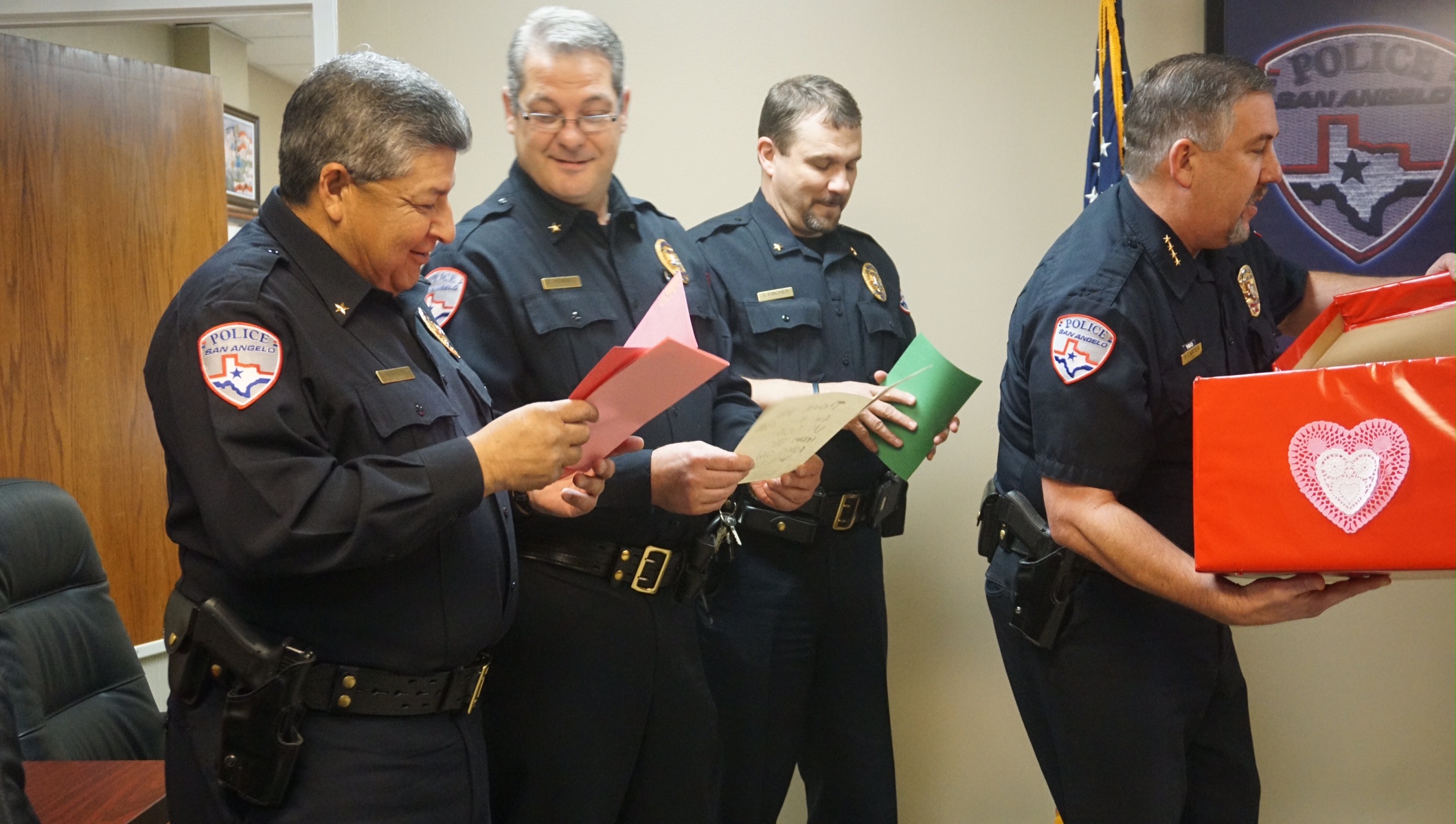 "On behalf of the police department, we thank the school district, all the kiddos especially for thinking about us on Valentine's Day," Chief Carter said.
This yearly tradition is a true testament of the relationship SAPD has worked hard for over the years to build with the citizens of San Angelo, especially the younger generations. Three students from Holiman were invited to deliver the cards to the station yesterday afternoon: Edward Rivas, Conner Williams and Chloe Lopez.
SAISD Executive Director of Schools and Student Services Steve Gill and Holiman Elementary School Principal Jason Skelton helped the kids present the cards to the department. The kids also received a tour of the department.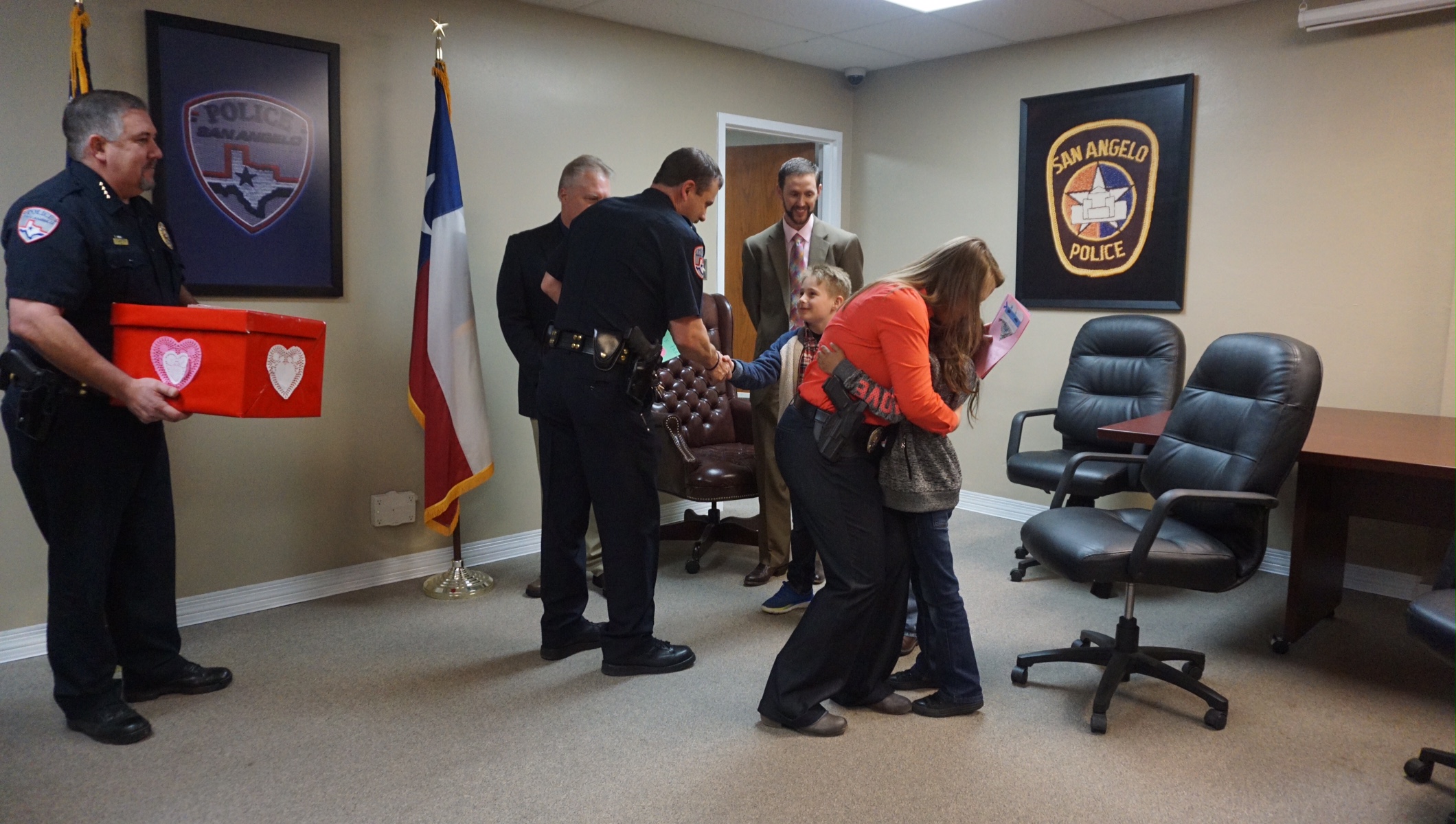 "We [schools and district] thought it would be a good idea to recognize police officers and give them encouragement and words of support," Gil said. "We just wanted to show our appreciation to the San Angelo Police Department for all the things that they do, and the presence that they have on our campuses."
SAPD officers routinely interact with the school district when they perform their walkthroughs throughout the campuses to ensure the students' safety. 
In addition to express their gratitude, this visit was also a great opportunity for kids to see the officers in a different light. Often kids encounter police officers when they are responding to calls or in emergency situations, so by seeing them in a safe environment, they can learn more about what police officers do and see them as friends of the community.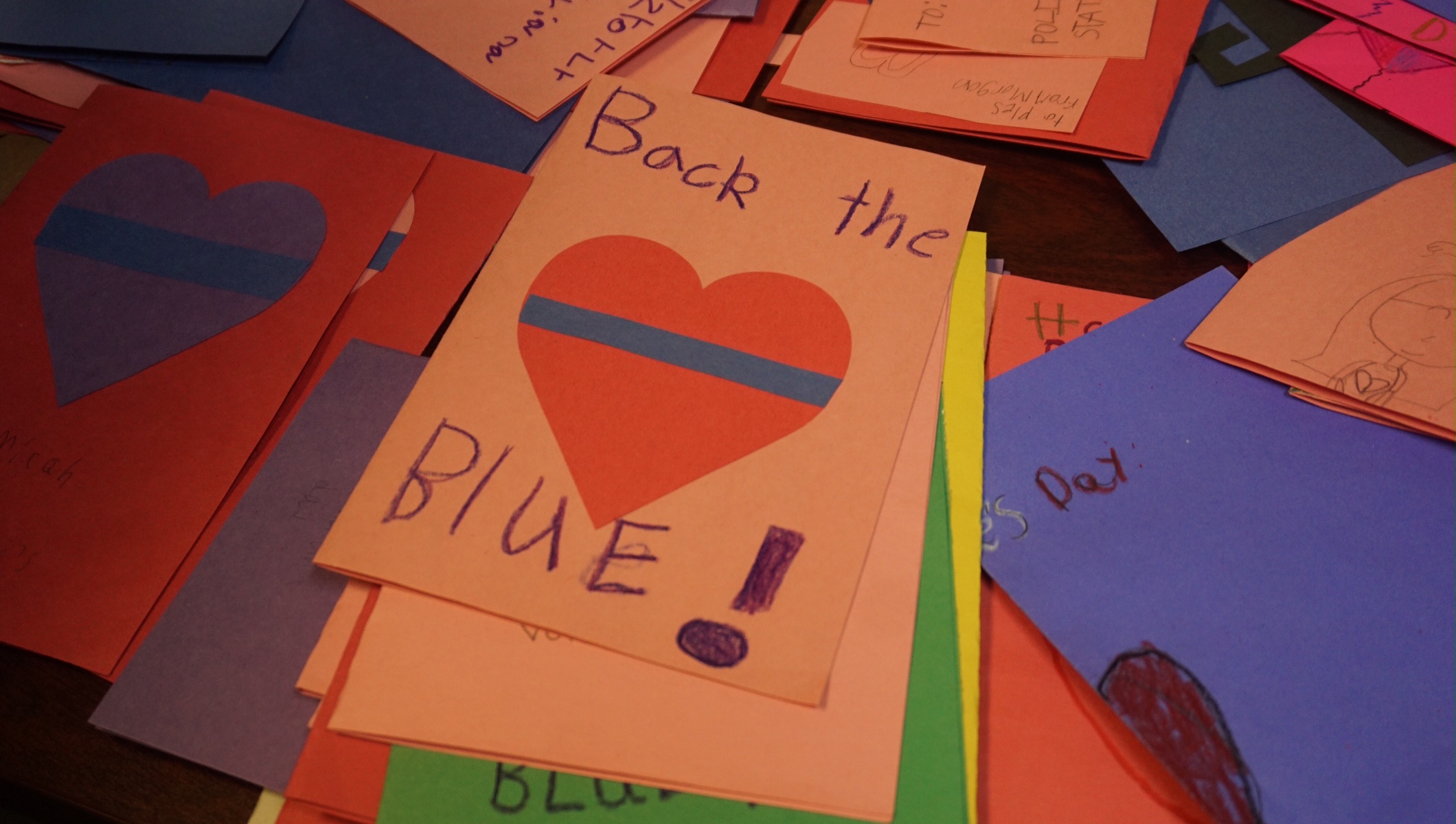 "It's very important to have that interaction with the kiddos at such a young age and build that rapport with them," said Chief Carter. "To build that bond at such an early age makes our job a lot easier down the road."
Unfortunately, Valentine's Day did not have such a happy ending for the officers of the SAPD, for they were dispatched to a call referencing two shooting victims late Tuesday night. Read more of that story here.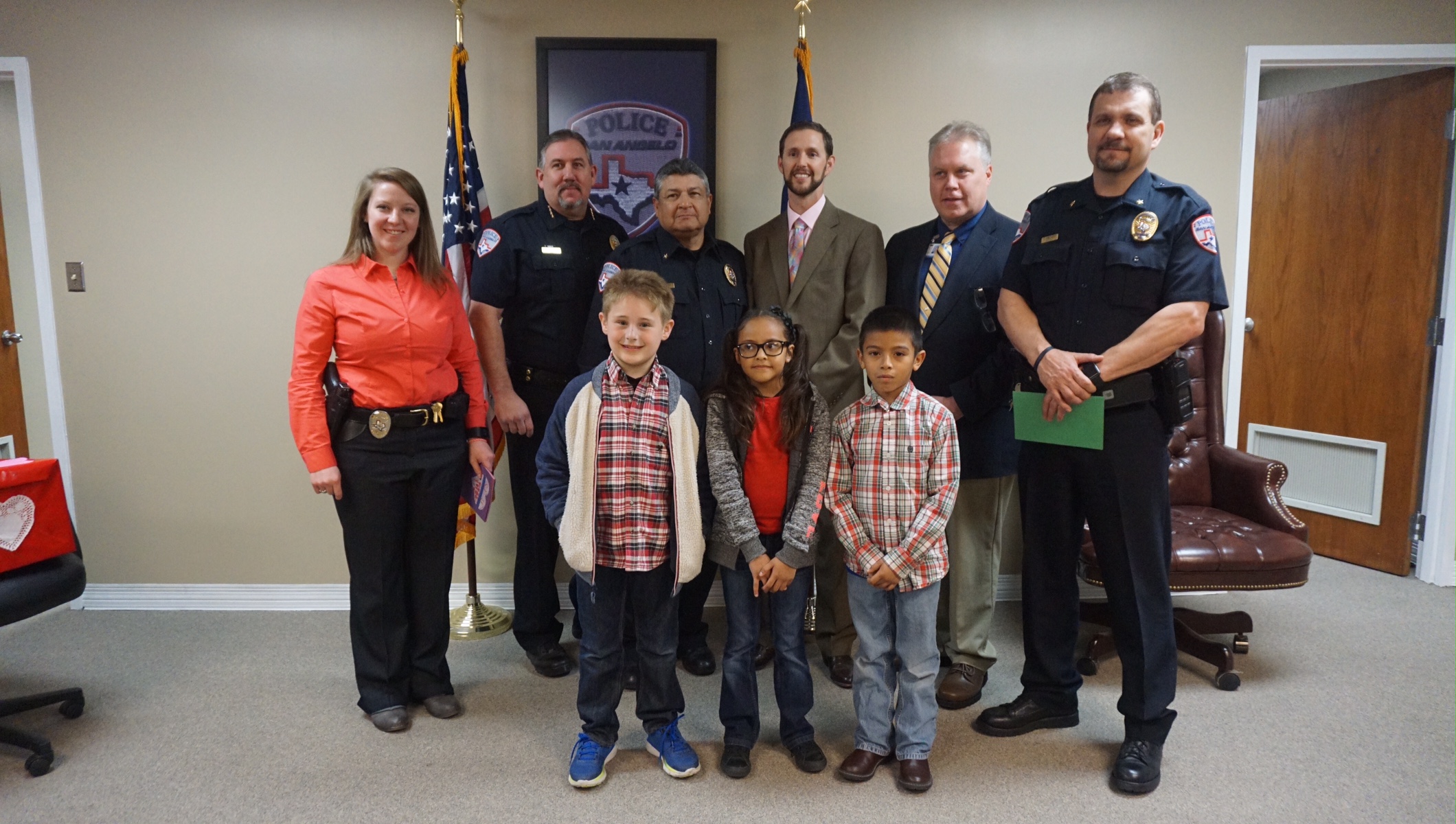 Get more stories like this by
signing up for our daily newsletter, The LIVE! Daily
.