AUSTIN — Game Warden Daron Blackerby was recognized by the Texas Parks and Wildlife Commission Thursday as the National Wild Turkey Federation's Texas Wildlife Officer of the Year.
The National Wild Turkey Federation aims to conserve wild turkey and preserve hunting heritage. Each year, they recognize an officer for his or her outstanding dedication surrounding community, teamwork, attitude, leadership, achievements, accomplishments and innovation.
Blackerby has worked as a game warden for more than 15 years and is known as a skilled game warden, mentor and leader.
"Everything Daron touches, he makes better," said Captain Steve Stapleton, Blackerby's captain and award nominator. "Blackerby demonstrates excellence in leadership across Grayson County and with partnering agencies in Texas and Oklahoma. His dedication and commitment to the Texas Parks and Wildlife Department's mission is evident in his cases, and his outreach in the community is unparalleled," continued Stapleton.
Recently, Blackerby became aware of illegal hunting activity in Grayson County. He investigated the situation and observed a man hunting turkey over baited corn. Since it is illegal in Texas to bait turkey during the eastern spring turkey hunting season, Blackerby issued a citation to the hunter and seized the turkey.
"I have received lavish compliments from hunters, anglers, constituents and even violators about Game Warden Blackerby, his outstanding conservation work and his positive impact for the state of Texas," said Stapleton.
In addition to leading the district in most categories that involve metrics, colleagues say Blackerby often goes the extra mile as a mentor. He's been known to befriend neighborhood youths, drive to another district to attend a kid fish event and volunteer at youth hunts to serve as a mentor and confidant to young hunters.
"Daron Blackerby is a game warden's game warden," said Stapleton. "He's always the first to volunteer for anything and the last to leave. I can't speak highly enough of him. Daron excels at everything he attempts. He's just fantastic all the way around." said Stapleton.
While all those around him praise Game Warden Blackerby on his daily accomplishments, he sees his work as part of his responsibility as a game warden, conservationist and steward of Texas.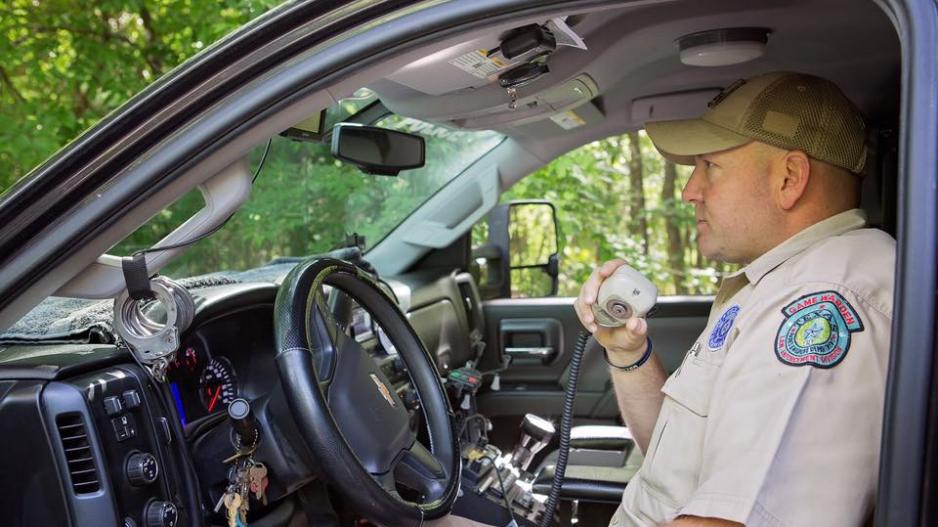 Most Recent Videos