SAN ANGELO – Soaring afternoon temperatures to the mid 90s across West Texas will combine with very dry air and tinder dry grass and fuels to create elevated wildfire conditions Sunday across the region.  
According to the National Weather Service office in San Angelo, strong winds of 15 to 20 mph will gust to 30 mph and combine with relative humidities in the teens to create hazardous wildfire conditions.  
Any wildfire that ignites could spread rapidly out of control.  All outdoor burning and any activity that could create a spark, including welding, is highly discouraged Sunday afternoon.  
Temperatures will moderate Monday with highs most days during the week in the mid to upper 80s.  There is a slight chance for rain beginning mid week. 
This is a developing weather situation.  Check back frequently for further updates.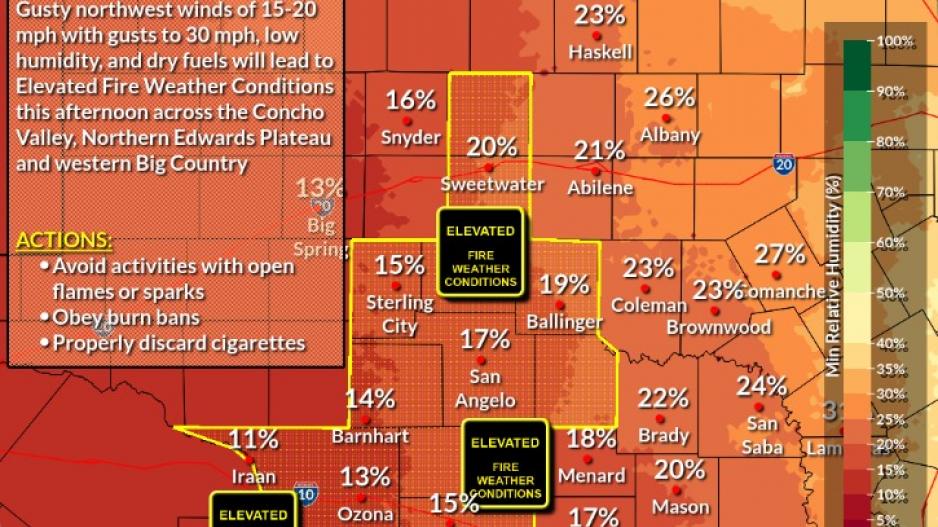 Most Recent Videos