SAN ANGELO – The oppressive heat wave continues into the next week with scorching afternoon high temperatures expected to reach 109 degrees Monday and reach triple digits each day. 
The National Weather Service office in San Angelo has extended the Heat Advisory through Monday evening at 9 p.m.  The Heat Advisory could be upgraded to an Excessive Heat Warning if conditions warrant the change.  
Residents are again advised to drink plenty of fluids to stay hydrated throughout the day and take plenty of breaks in the shade if you are participating in outdoor activities.  Remember, temperatures inside a hot car can be lethal with ambient temperatures above the 100 degree mark, so never, ever leave a pet or a child in a vehicle.  
The forecast calls for another hot and dry week.  Rivers and lakes are receding, surface water is evaporating at an accelerated pace from critical supplies across West Texas, and watering restrictions are getting tighter as we plunge deeper into the drought with no end in sight. 
Temperatures each afternoon through the next ten days are forecast to reach 100 degrees each day.  
This is a potentially deadly weather situation.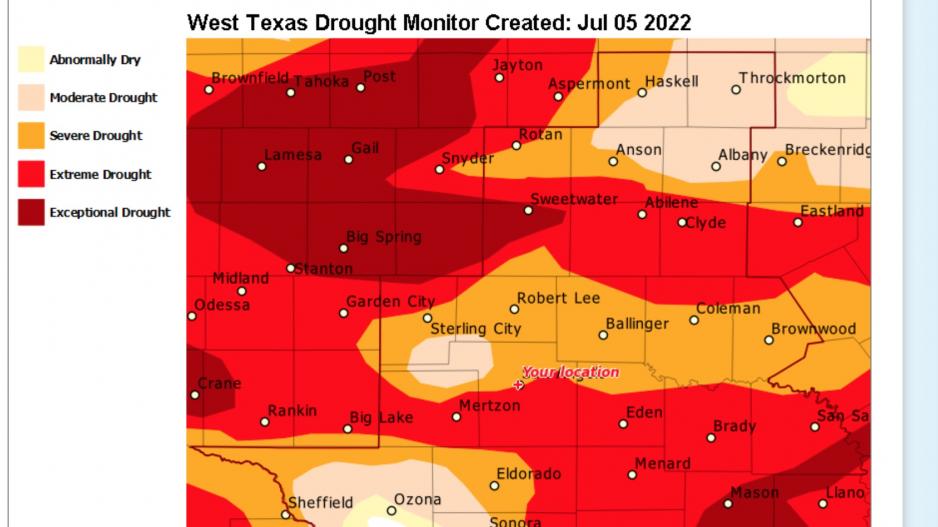 Most Recent Videos