Charmageddon
Opinion
OPINION — Things seem to be going downhill faster than Michael Moore, Rosanne Barr, John Goodman, and Rosie O'Donnell on a luge track. The coronavirus is causing businesses to shut down, events to be cancelled, and people to finally stop invading one another's space. Folks are hoarding supplies, which is to be expected, but they seem to be doing it very strangely. A global pandemic threatens everyone on earth, people will likely be quarantined in their homes for weeks, and the most important thing to them is . . . toilet paper? Seriously?
Now, I'm not disparaging the value of toilet paper. I've actually become rather attached to it over the years. I just don't think I'd put that at the top of my list of apocalypse essentials. But then, I've got one of the world's largest privately held collections of T-shirts with stupid messages, so I can get by without my Charmin 2-ply for a good while. I saw no reason to stock up. Besides, when this thing is over, do you want to emerge from your quarantine lair and interact with a populace that has been without TP for weeks? I don't. Let the others have a roll or two.
Some folks are having a hard time deciding whether to leave their guns in the gun safe, or put them under the bed and use the safe for their TP supply. That's not a good plan, either, since guns and ammunition are also in high demand. The price of ammo jumped overnight when this thing hit, and most stores and online supply houses are either very low or completely out of inventory. It's 2013 all over again.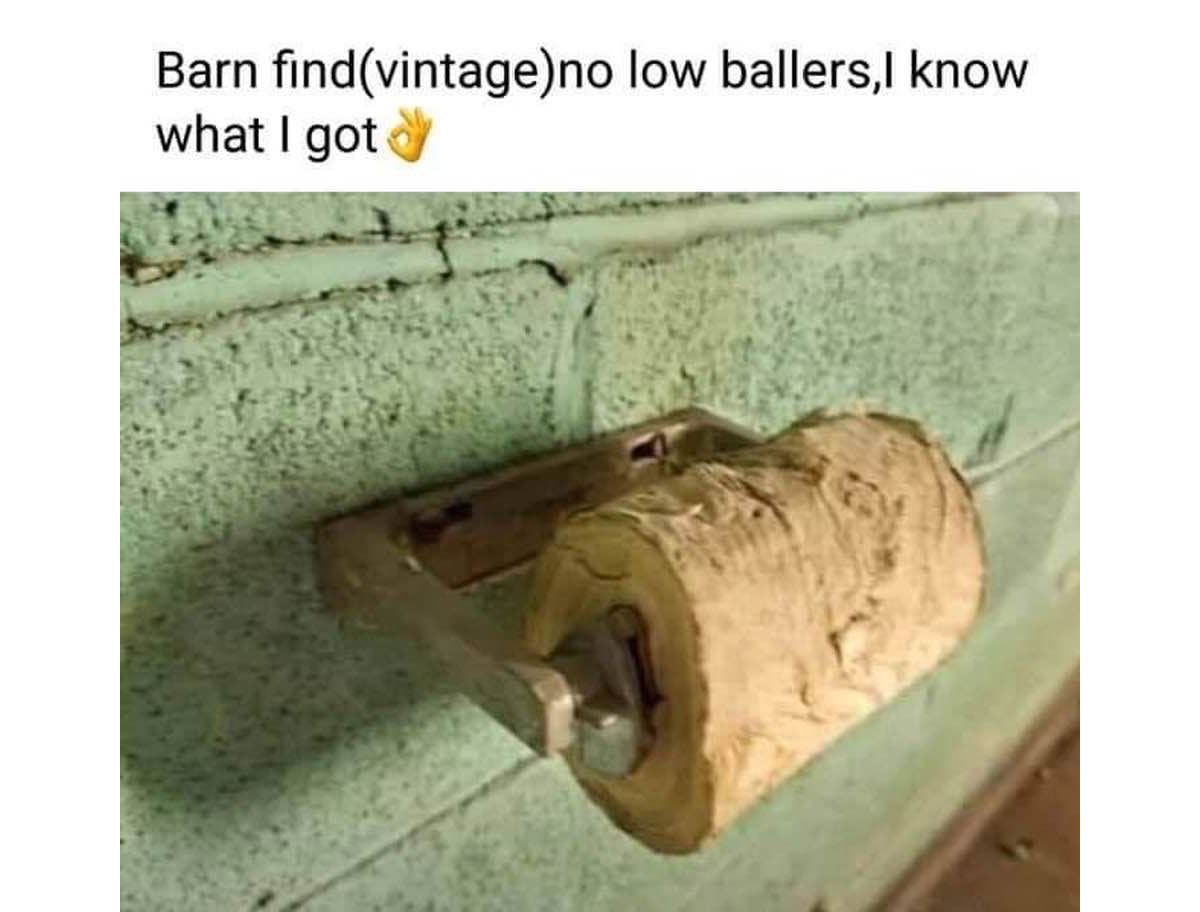 Back when president Obama was elected in 2008, people started buying guns and ammo a little faster than normal. Then, after the horrible mass shooting at Sandy Hook, in late 2012, people started to panic. There were rumors of comprehensive gun control laws being planned, and guns were in high demand. It would have been easier to find a life jacket on the Titanic than a box of .22 ammo on a store shelf. And we're just about to that point again.
Most people with any sense learned a lesson the first time around, and many have closets full of ammo. I know a couple of people who buy AR ammo by the pallet, 60,000 rounds at a time. That's enough to last you a couple of months, if you don't get too rowdy. But others didn't pay attention, and they're paying the price now, a very high price, if they want ammo.

The amusing part of all this is that a lot of the anti-gun folks have done an abrupt about face, and have lately decided that being armed is the better part of valor, which it has always been. With the fear of crazed rioting and looting and general lawlessness, many of these peaceniks have been trying to buy guns. And they're finding out those guns, which the media has been telling them are easier to get than a bagel, are not so easy to get after all. Who knew? Well, everybody with any sense knew.
California, for example, has a ten-day waiting period on all firearm purchases, so a lot of first time buyers, who want their guns right now, are learning they can't get them right now, because of the laws they've been supporting for years. No problem, we'll just order a gun online, and have it delivered to our door, right? Wrong. Gun stores across the country have been getting calls from folks in California, asking them to mail guns to their homes. Can't do that. You have to pay for the firearm, and then have it shipped to a Federal Firearms Licensed dealer in your area. Then you have to show up, in your very person, show proper ID, and fill out a Form 4473. Then the dealer has to call or access the NICS system online and you have to pass the background check, which is required on all commercial gun sales, even, yes, at gun shows. If you have no felony convictions, and you haven't lied about anything, and if no one with your name happens to be a criminal (which is often a big problem), then the gun is yours. Of course, in California, that's the point where the ten-day waiting period starts.
During all that time, criminals are still obtaining their guns the way they always have, ignoring the laws, no background checks, no waiting, no problem. Cash and carry. So, yes, a gun may show up at your door, but it may be in the hands of someone who didn't get it legally.
Amidst all this hoopla, some governors and city officials have declared emergencies, which supposedly gives them the power to ban gun sales altogether. Typical. Just when citizens need to protect themselves, the state tries to take that ability away from them. Might want to plan ahead next time, if you have a next time.
Me, I'm good. I've got enough ammo to last a while, and several rolls of low-mileage Charmin 2-ply in the safe. If I can just get off the luge track I'll be fine. Bad things are on the way . . .
Get more stories like this by signing up for our daily newsletter, The LIVE! Daily.