Red Flags
Opinion
OPINION — When George Orwell's novel, 'Nineteen Eighty-Four,' was published in 1949, it's unlikely anyone thought it would actually come true, but a lot of it has. The same is true of Ayn Rand's 'Atlas Shrugged,' which came out in 1957. Both dystopian novels describe government overreach, mostly through liberalism, socialism, and political correctness, which culminate in the collapse of capitalism and the downfall of society in general. Bummer.
And then, in 2002, Tom Cruise made a movie called 'Minority Report,' set in the year 2054, in which a law enforcement division called Precrime had figured out a way, sans evidence, to tell when someone was about to commit a murder. The premurderer would be arrested and put in a kind of cryogenic limbo as punishment for a crime that had not, in fact, been committed. No one seriously anticipated that happening, either. At least not in 2002, when the proverbial nod was still occasionally directed toward the quaint concept of 'innocent until proven guilty.'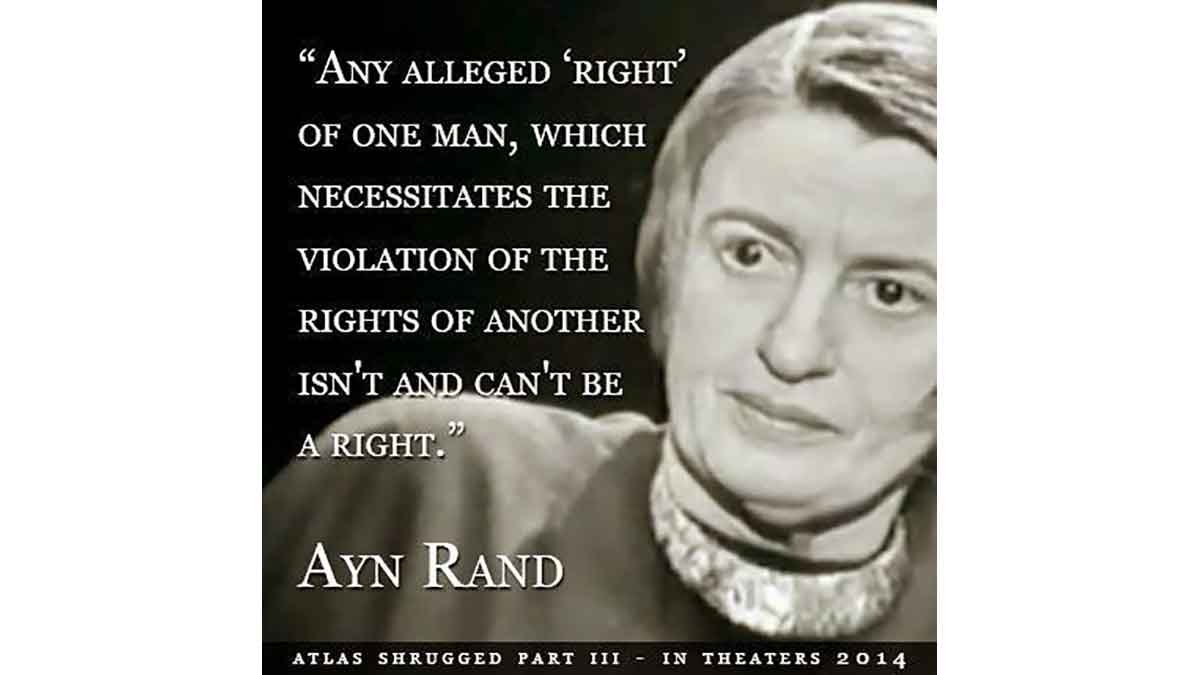 Above: Ayn Rand wrote 'Atlas Shrugged' (Contributed/Ayn Rand)
But just as 'Nineteen Eighty-Four' and 'Atlas Shrugged' proved prophetic, much to the dismay of those who would like to believe America is still the land of the free, 'Minority Report' seems to be on the verge of becoming reality, in a manner of speaking. Lawmakers, egged on by President Trump, emboldened by the outcry of emotion, and bolstered by misleading and downright false news reporting by the mainstream media, are considering laws which would effectively negate the American citizen's right to due process, guaranteed under the Fifth Amendment. Big bummer.
After some of the recent mass shootings, including the ones in El Paso, Texas and Dayton, Ohio, there has been a strong push to enact 'red flag laws,' under which courts would be allowed to authorize law enforcement officials to temporarily confiscated firearms from people who appear, to someone, to be dangerous to themselves or others. The action could be based on claims made by a family member, law officer, roommate, dating partner, or someone else, depending on how the specific laws are written. The temporary confiscations could, of course, be extended by the courts indefinitely.
The idea behind such laws make perfect sense at first glance. The mother of the El Paso shooter reportedly called police weeks before that tragedy, complaining that her son was dangerous. Police dismissed her pleas on the grounds that he had not, at that time, broken any laws, and she had no evidence besides her feelings. He had written nothing and said nothing at that point that constituted actionable evidence. A red flag law, if one had been in effect at the time, might have prevented a mass shooting. Fair enough, and no one is arguing that such a law might not have worked in that case.
The only fly in the ointment is that pesky Fifth Amendment, which guarantees every free citizen of the United States that he or she will not be deprived of life, liberty, or property without due process of law. It means the gubmint can't come along and take your stuff without first presenting evidence of wrongdoing in a court of law, and without giving you a chance to defend yourself from the charges in said court. And red flag laws, the way all of them have been written so far, violate that constitutional guarantee. Bummer.
Five states had red flag laws prior to the 2018 shooting at Marjorie Stoneman Douglas High School in Parkland, Florida. Now there are fifteen states that have adopted such legislation, and although the particulars vary, none could possibly be upheld if taken to the Supreme Court, provided the justices ruled correctly. Don't count on that happening anytime soon. The SCOTUS seems to have misplaced its spine of late, and refuses to hear such cases. Pity.
And lest we forget the admonition of German Lutheran pastor Martin Niemoller from World War II, let me point out that guns are not the issue. If you think red flag laws won't affect you because you aren't homicidal, think again. This is only the beginning. First they came for the gun owners, etc., and by the time they come for you there will be no one left to speak up. This is not a gun problem, it's a freedom problem. By the time we realize something needs to be done about the termites the house will have begun to fall on our heads. The 5A was written specifically so this kind of thing would not happen.
In 'Minority Report,' Tom Cruise finally figured out that the 'precogs' who predicted future murders weren't always right. Sometimes the murderer decided not to commit the crime. The way he found that out was that he was named as a future murderer. First they came for the other guy . . .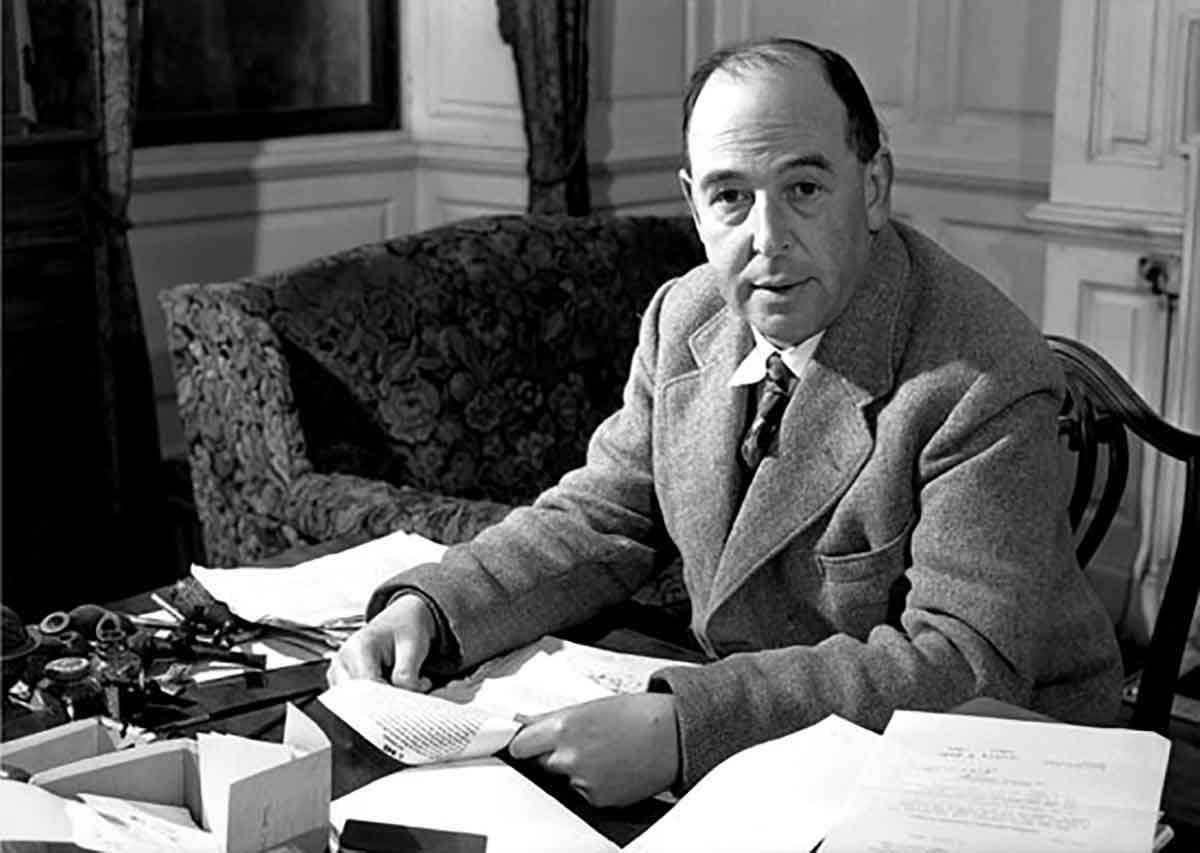 Above: C.S. Lewis once said, "Of all tyrannies, a tyranny sincerely exercised for the good of its victims may be the most oppressive..." (Contributed/Kendal Hemphill)
We all want to stop mass shootings, but legislation by emotion is not only the wrong way to do that, it's also the fastest road to the surrender of all other rights. C.S. Lewis once said, "Of all tyrannies, a tyranny sincerely exercised for the good of its victims may be the most oppressive. Those who torment us for our own good will torment us without end, for they do so with the approval of their own conscience."
Wish I'd said that . . .
Get more stories like this by signing up for our daily newsletter, The LIVE! Daily.