R.E.S.P.E.C.T
Opinion
OPINION — During the past several days I've received more than twenty messages from readers, asking my opinion on the most recent shootings in El Paso and Ohio. Since I hadn't planned to address the subject, I've been answering those messages privately. But then one of my editors asked me to write about the issue, so I will, although I see little point in the exercise. Senseless shootings seem to have become the norm rather than the exception, and although they aren't happening any more frequently of late, they're more in the news, so they seem more frequent.
To begin I'd like to offer condolences to the victims and their families. I can't imagine what it's like to live through such an ordeal, or to have someone I love live through one. I'm sure it's devastating and frustrating, and about all the rest of us can do is offer support and prayers, so that's what we do. We all wish we could do more. I understand so many showed up to give blood in El Paso they had to turn people away, and those who weren't able to give blood brought food and drinks to those waiting in the lines. We all do what we can.
The only good news to come from these horrible tragedies is that there are still heroes among us, such as Glendon Oakley, a U.S. soldier stationed at Ft. Bliss who was shopping at a mall near the Saturday shooting in El Paso. When the incident started, Oakley started gathering children who were separated from their parents and carrying them to safety. I have no idea how many kids Oakley saved, and I don't think he does, either, but every child he carried from danger represents one less potential life lost to hate. He risked his life to save others, to save children, and it doesn't get more heroic than that.
Then there was Jordan Anchondo, who lost her life that day while shielding her two-month-old baby from the gunfire. That's what mothers do. In a world of hate and evil, mothers are willing to sacrifice themselves to save their children. Jordan is undoubtedly a heroine.
But most of the questions I've received haven't focused on such people. I've been asked, 'How could someone do such a thing?' and 'Whose fault is it that this is happening?' and 'How can we stop mass murder?' And those are all good questions, asked out of despair and frustration. People want easy answers. They want the pain and hate to end. We all do.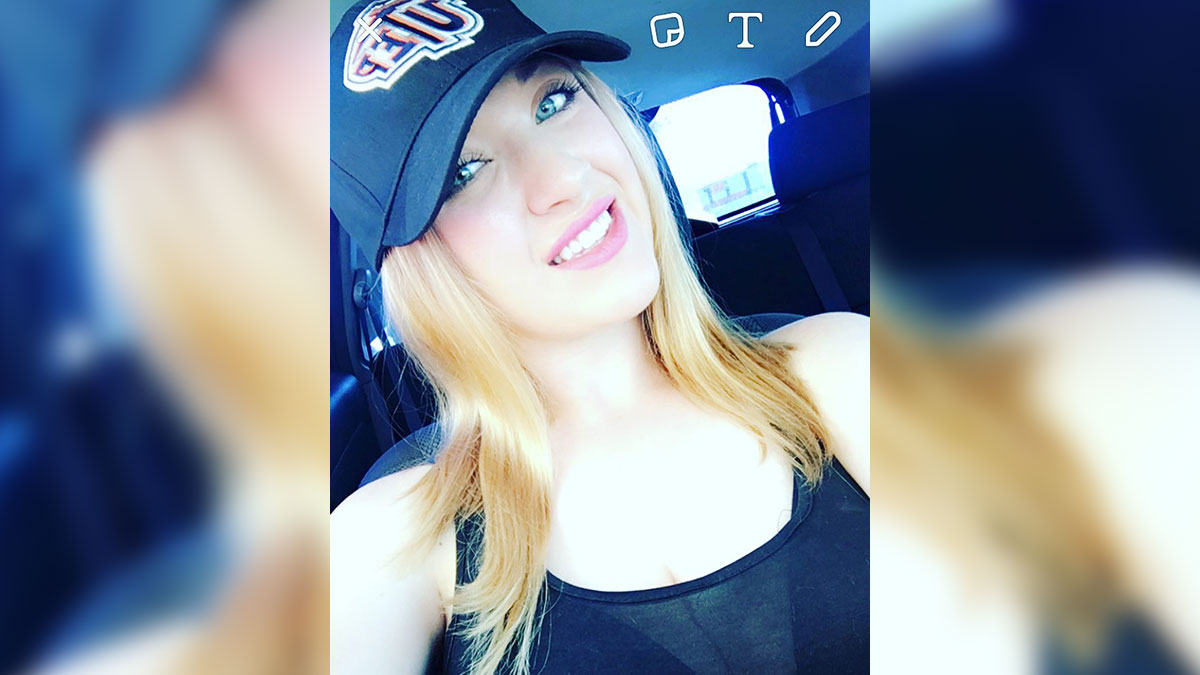 Above: Jordan Anchondo, who lost her life that day while shielding her two-month-old baby from the gunfire.
The problems we face are complicated and delicate, and no one in a position of authority in this country is adequately addressing them. No one. Some are trying, but are being shouted down by those whose idea of 'doing something' involves passing more impotent laws on top of the impotent laws we already have. We're all frustrated and angry, but until we address the actual problems, instead of treating the symptoms, this kind of thing will keep happening.
The main problem we have in America today is a lack of respect. People don't respect themselves, and therefore are unable to respect others. Without respect, regardless of race or social status or financial resources, we end up with hate. And when lack of respect becomes hate, death follows.
So I'll address the problem, and the solution. I've done it before, and no one listened, and I don't expect anyone in charge of anything to listen this time. Until they do, nothing will change.
Our society has been degraded to the point where murder is perfectly legal in most states, provided the victim has not yet been born. You can call abortion 'women's rights' or whatever you want, but you're lying, and you know you're lying. It's murder. Worse, it's murder of the totally innocent among us, by their own mothers, those from whom they deserve the most love and protection.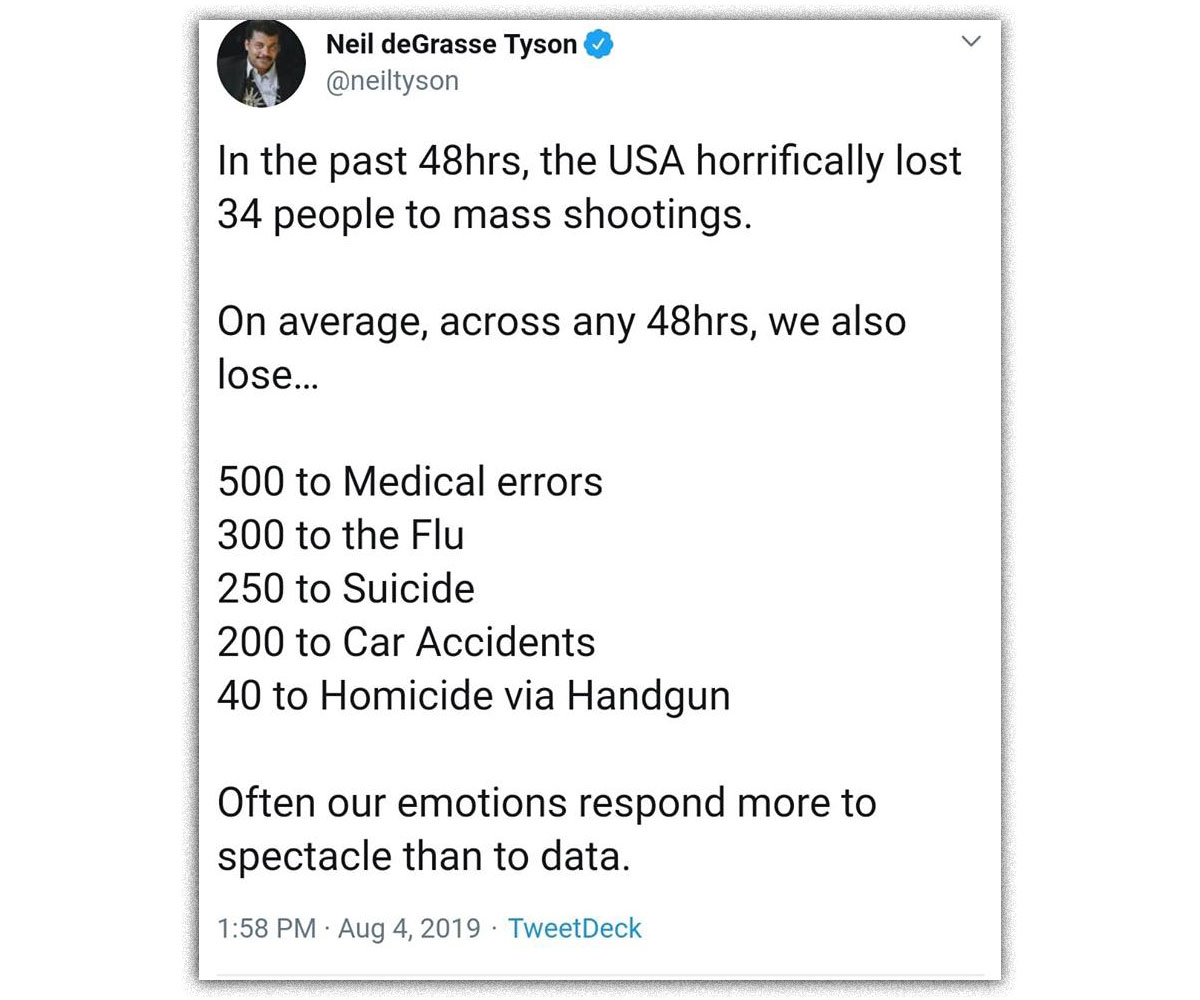 Since we have become so degenerated, we've sent a message to our children. We've made it crystal clear to them that their lives are not valued by our society. They aren't important. Once our children realize they have no value to society, they extrapolate that message to everyone around them. They understand that life is not important. They aren't respected, so they don't respect themselves, and they can't respect others. And when life has no value, taking the lives of others doesn't seem like a bad thing. So why not shoot up a school, or a mall, or a concert?
So these shootings will keep happening. Many more people will die senselessly on the altar of political correctness, because it's political correctness that causes otherwise sane people to view murdering unborn children as a choice.
In the coming days, politicians will make speeches and tweet twits and send posts, pointing fingers and proposing laws and blaming the other side, whatever side that happens to be. None will offer any solutions that will make a difference. Each will be a tale told by an idiot, full of sound and fury, signifying nothing.
Until mothers stop murdering their babies and start protecting them, as Jordan did, nothing will change. Until we once again begin to respect one another, starting with valuing human life, all human life, we will continue to die as a society.
May God have mercy on our souls . . .
Recommended for You
Get more stories like this by signing up for our daily newsletter, The LIVE! Daily.