Over the Bounding Visa Card
Opinion
OPINION — Back when I was a little kid, and people would ask me what I wanted to be when I grew up, I would usually offer the normal, expected kid answers. I would say I wanted to be a fireman or a doctor or the guy who sits in that little room behind the ATM and sticks the money through the slot. But I wasn't being entirely, one hundred percent truthful with those answers, in the sense that I was lying. What I really wanted to be was Sergeant Sam Troy on the Rat Patrol. But since that was a long shot, my second choice was pirate.
Granted, I hadn't really thought through this career path very well. To a little kid, being a pirate is all glamour, sailing around in your schooner or corvette, boarding scuppers and shivering timbers and not having to take baths. In reality there's a lot more to it than that, such as falling overboard and walking planks and being marooned on deserted islands and getting hung. Or so I assume from watching Pirates of the Caribbean.
But then I found out that my great grandfather was a pirate. Well, not really a pirate, but a sailor. Sort of. Temporarily. Actually, he emigrated from Sweden to America on a cattle boat. Still, he was at sea, long enough to cross whatever ocean that is to the right of the U.S. on the map. So pretty close to being a pirate.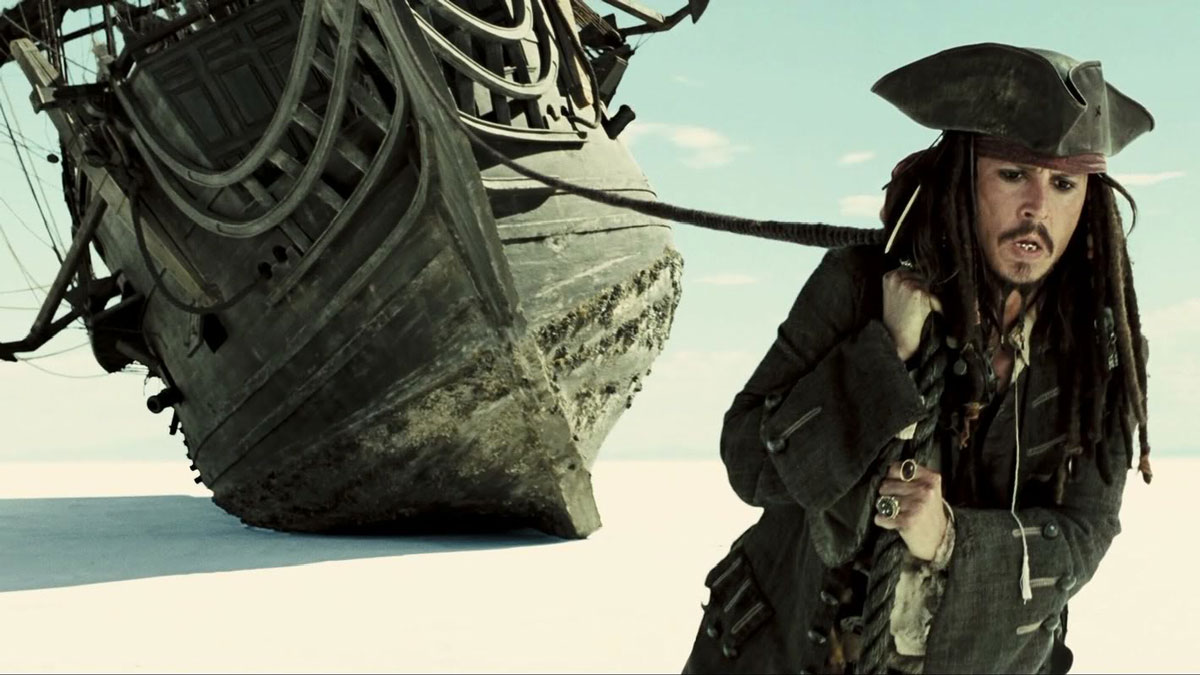 And since I come from such a long line of seafaring people, I always knew that one day I would get around to faring me some sea, my ownself. Which is what I'm doing as you read this column. I finally decided to quit being a landlubber, pack my duffers in my seabag, hoist my jib, cast off my painter, and begin a new life as a sailor.
For a week.
My wife was born in Anchorage, Alaska, while her father was in the US Air Force, and she hasn't been back since. So, a long time ago, I told her we would go to Alaska for our 25th wedding anniversary. When the time came we added up the money we had in our bank account, what we had buried in a coffee can in the back yard, change we found under our couch cushions and between the seats of our van, and what we could rake up from our dresser drawers, and decided we could get as far as Van Horn, Texas, provided we hitchhiked most of the way. And nobody wants to go to Van Horn, Texas.
So we put the trip off until our 30th anniversary, which is why we're going to Alaska this year, for our 34th. Math was never my forte, but I always keep my promises, and I just figured it was time. Besides, the insurance agency my wife works for won the trip, and her boss, Brad Haddix, knew Jocelynn really wanted to go to Alaska, so he gave the trip to us. He was nine years too late, but hey, nobody's perfect.
Anyway, by the time you read this column, Jocelynn and I will be faring the sea from Vancouver to Alaska on a huge cruise ship. I have no doubt the captain will let me drive, once he finds out about my sailing background. He'll no doubt be grateful to have another old salt on board to swap sea stories with. I'll have to make mine up, but then, that's what I do.
Since we've never been on a cruise before, I decided to ask around and see if I could figure out what to expect on the ship, by way of entertainment during the voyage. It turns out just about everyone I know has done cruises, so I went around and asked them, 'What is there to do on the ship?' And every one of them said, 'Eat.' And then they proceeded to tell me about all the things they'd eaten on their cruises. It sounds like we could spend our vacation at a Red Lobster and avoid the risk of drowning or being consumed by a friendly killer whale.
But our cruise has stops planned at Juneau, Ketchikan, Skagway, and Glacier Bay National Park, where we will, for no extra charge, be offered the additional option of being eaten by a cordial Kodiak bear.
There are also excursions we can sign up for at each of the stops, for which a 'nominal' fee is charged. Evidently 'nominal' means 'more expensive than your first car.' For example, we can spend three hours at Juneau enjoying the traditional Alaskan activity of dog sledding for the nominal fee of $659.95. Each. And no, you don't get to keep the dogs. I asked.
We passed on the excursions, seeing as how we'd rather hang onto our kidneys for the time being. We'll probably just walk around at the stops, assuming they don't charge a nominal fee for loitering.
Now that I think about it, maybe I should have gone into the cruise ship business. As near as I can figure, it's pretty much indiscernible from pirating . . .
Get more stories like this by signing up for our daily newsletter, The LIVE! Daily.