Crazyfornia
Opinion
OPINION — Back when I was a kid, Lee Majors starred in a television show called 'The Six Million Dollar Man.' Majors played the role of Colonel Steve Austin, a test pilot who was pretty much totaled in a plane crash, and then rebuilt using mostly after market parts made of titanium and nuclear waste, or something. They did a pretty good job, except that Austin wasn't able to smile, and his right eye wouldn't open all the way. But then, nobody's perfect.
The Six Million Dollar Man was fiction, as far as you know, but California has had a Two Hundred Thousand Dollar Bush, and a Five Hundred Eighty-Six Thousand Dollar Tree. The state also contains some pretty expensive nuts and a lot of pricey flakes, but that's none of my business.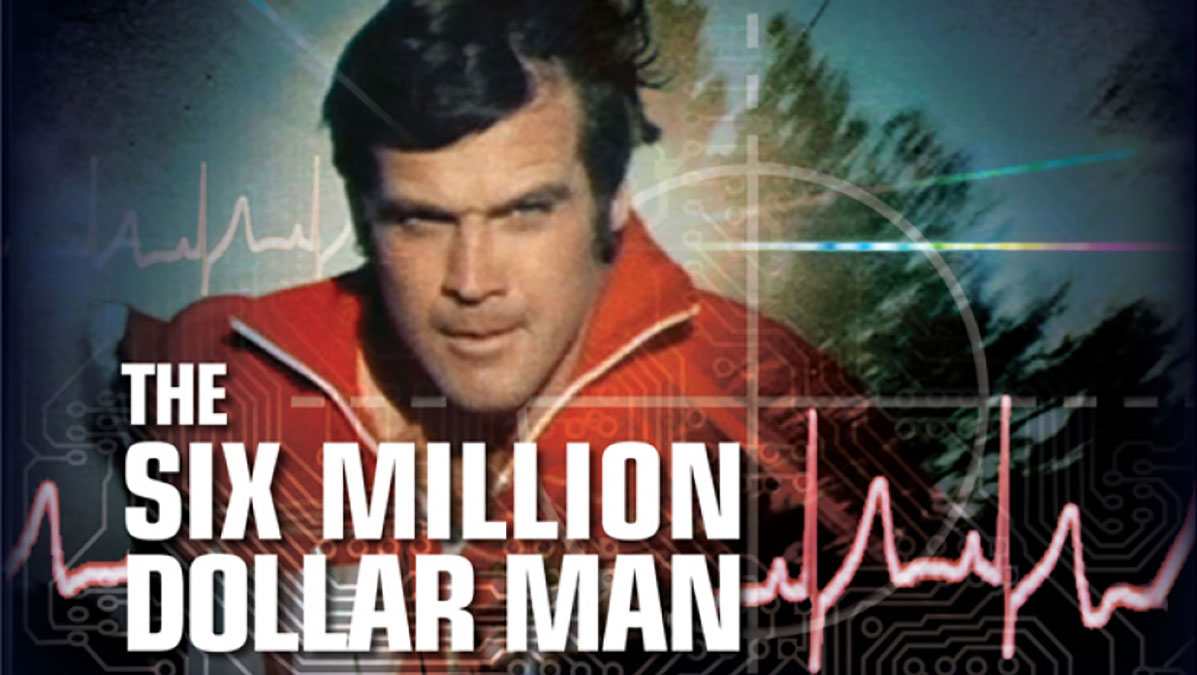 Above: The Six Million Dollar Man
Longtime readers may recall a story from several years ago about a bush that happened to be growing in the right-of-way of a highway being built in California in 2010. Evidently, in California, when they go to build a road, they have to call in experts to check out what all plants will be dozed, to make sure they're, I don't know, dozable. Or something. Which doesn't mean the same thing in Texas as it does in Cali, let me tell you.
So this fellow, who must've gotten picked on a lot when he was a kid, was hired to peer studiously at the plants in the highway right of way, and he discovered that, lo and of course behold, one of the bushes was pretty rare. It was an Arctostaphylos franciscana bush (Say that three times. I dare you.). That particular plant was thought, at the time, to have been extinct for sixty years.
Now, your normal person would have looked both ways, like Steve McGarrett getting out of his car on 'Hawaii 5-0, and told the dozer driver to plow the plant under. Not our intrepid botanist. No, he called a halt to the whole project, and the state of California came in to gaze at the plant for a while. Not all of them, just certain important members of various political groups. And this august body decided to relocate the plant, because it was so rare.
Now, I'm all for rare plants, as long as they don't interrupt my supper, but an argument could be made that, if the plant had been extinct for six decades, and that unfortunate circumstance had not caused any untoward problems, maybe we could do without it for good. Most people, I would submit, probably had no idea the bush had supposedly died out anyway, or even that it had existed before it had died out. So, no harm, no foul. Requiscat in pace, and build the highway.
But instead, California spent over $200k to move the bush, and then wouldn't tell anyone where they'd put it, so the unwashed public wouldn't come wandering along and trample the poor dear, or something. They even hired a fellow to study the plant for five years, at $100k per annum. Which didn't help a whole lot, since the plant died anyway. But don't worry, because I'm sure the guy hired to look after it was paid for the whole five years.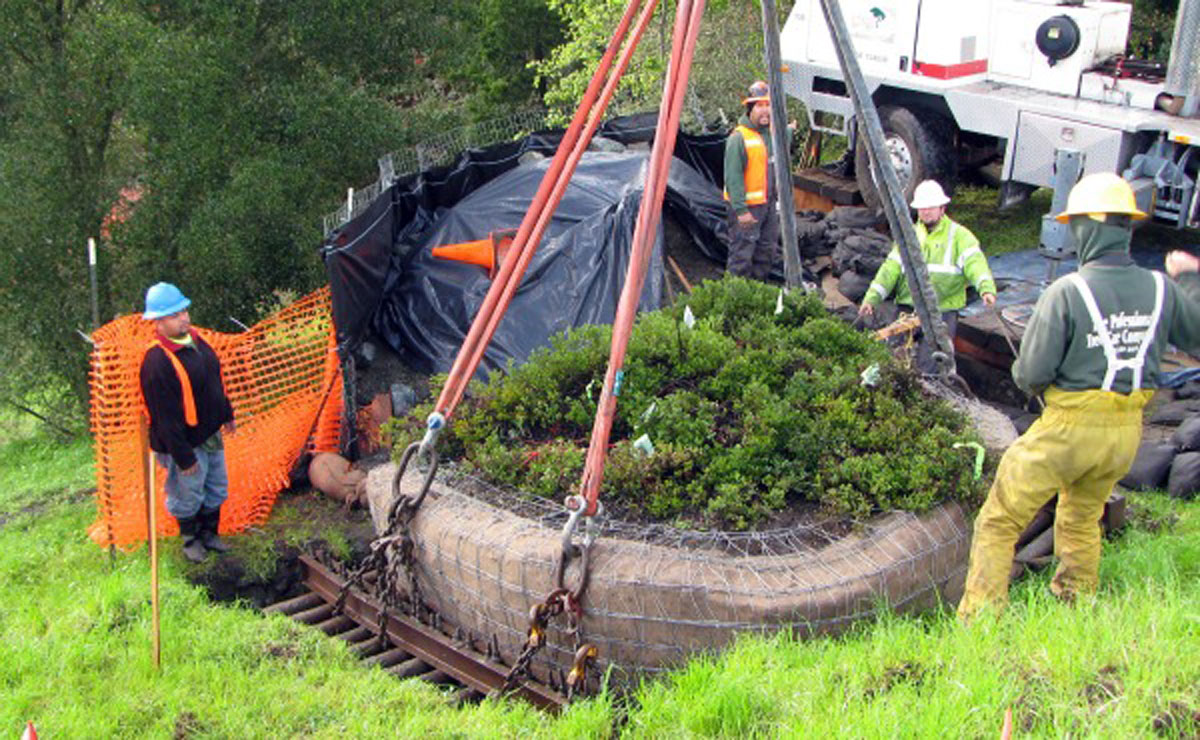 Above: Bush moving (Contributed/Kendal Hemphill)
So California thinks a lot of its plants, which attitude was demonstrated once again recently when a judge fined a couple $586k for killing an old oak tree when they tried to move it from one piece of property they owned to an adjacent piece of property, which they also owned. Peter and Toni Thompson wanted the tree moved closer to their house, so they had it dug up, dragged to the new location, and replanted, along with several other trees.
Unfortunately, the trees all died. Also unfortunately, or perhaps even more unfortunately, the land from which the unfortunate trees were moved was involved in a 'conservation easement.' Whatever that is. So, in effect, it was against the law for the Thompsons to dig up the trees and move them. Because conservation.
Now, I know what you're thinking. You're thinking, "Is this communist France, or what? If the Thompsons owned both properties, then they must have also owned the plants on both properties, including the trees. So they had every right to attempt to transplant the oak tree." Please try not to be so insufferably logical. This is California we're talking about. You need permission to yawn in California, which requires an environmental impact statement on the effects of said yawn to be completed and dutifully filed, in triplicate. And then the request will be denied.
The Sonoma Land Trust (which didn't own the property) found out about the trees being moved and sued the Thompsons. A superior court judge ruled the couple had 'knowingly' and 'intentionally' violated their conservation contract, with 'arrogance' and 'complete disregard' for the terms of the easement. And if you think the Thompsons' property rights should take precedence over the terms of the conservation thing, well, bless your heart.
The oak tree was pretty old, but I don't know if it was worth over half a million dollars. Oh, and that Arctostaphylos franciscana bush they spent so much money moving? Yeah, you can buy those at Home Depot for under twenty bucks. Really.
American doesn't need a Six Million Dollar Man. What America needs is Fifty Cents' Worth of Common Sense . . .
Get more stories like this by signing up for our daily newsletter, The LIVE! Daily.