Escape. Sort of.
Opinion
OPINION — Not long after my wife and I got married, I tried to teach her how to play golf. This was a big mistake. Part of the problem was that I was pretty vague on how to play golf, myself. I still am. Another part of the problem was that I was pretty vague on how to teach anyone anything. I still am. But the main part of the problem was that spouses should never try to teach one another anything, ever, amen. It's a little known fact that most divorces begin with one spouse saying to the other, "Let me show you what you're doing wrong."
We repeated that episode a few years later, when I tried to teach my wife how to paddle a canoe. That one ended with slightly less bloodshed but no less pain and suffering. We decided that, if we wanted to stay married, we would never make the mistake of tutoring one another again. It's worked out pretty well. I don't have to duck as often as I used to.
But a couple of weeks ago, after 33 years of relative marital bliss, we came about as close to spousicide as we ever have, when we decided to spend an evening at an 'escape room.' Now we have another activity to add to our list of Things Spouses Should Probably Avoid Like Rabies.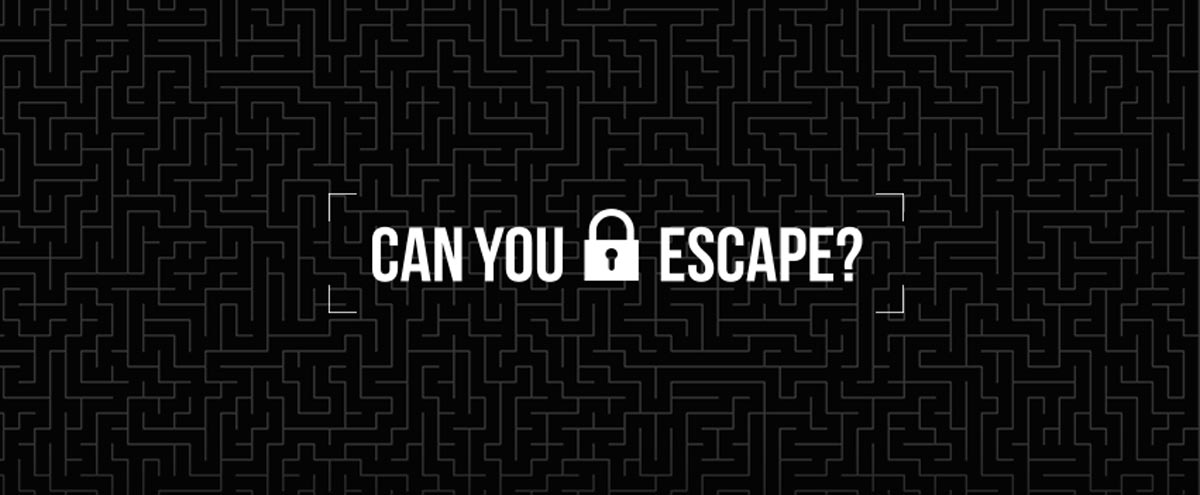 Escape rooms have exploded in popularity during the past decade. They're based on a video game concept, where the player is stuck in a room and has to figure out how to get out. The idea was taken a step further when companies started setting up real, physical rooms and charging people to try to escape from them. Escape rooms have popped up all over the world, for the purpose of dissolving any vestige of self esteem people have left.
We were on our way home from Florida, and decided to stop for the night in Mobile, Alabama, which is located on the Gulf Coast, next to Mobile Bay, convenient for shopping. Since we were going to have some time to kill that evening, my wife suggested I find something for us to do, preferably something that didn't involve alligators or sharks. We'd had just about enough of both of those during the past few days.
So I got online and found Breakout Games in Mobile, which is strategically located next door to the office of a divorce lawyer. Breakout Games offers various scenarios wherein the players have to figure out clues and solve mysteries while trying to remember that murdering your partners is illegal. The place looks like a converted office building, and there's a swamp nearby, which is probably where they dispose of the bodies.
My wife rejected some of the choices immediately, based on the fact that she didn't like them. One of these was 'The Kidnapping,' which starts with everyone blindfolded and handcuffed in a strange room. This seemed like a bad idea, since we were a long way from home in a strange city in a creepy building next to a fetid swamp. Plus I didn't have my handcuff key with me.
The scenario called 'Hostage' was similar. The players are supposedly on an airplane that's hijacked, and they wake up handcuffed together on the depressurized plane and have to figure out how it happened. The handcuff thing again, plus I have no idea how to fly an airplane, so we said, "Nah."
The Museum Heist had promise. The players are former art thieves, and are supposed to find a collection of stolen artwork. They have to break into the home of the thief who stole the art and figure out a bunch of clues that will allow them to steal it back. It sounded slightly illegal, so we passed.
Operation: Casino sounded interesting, wherein the players have to figure out who kidnapped a missing agent of some kind. I'm vague on how that related to a casino, but my impression of gambling is basically my impression of losing money, so we nixed that one.
We finally settled on a scenario called Island Escape. We were the last people on an island containing one (1) active volcano about to erupt and toast us, one (1) boat that we could use to get away, and one (1) hour to figure out how to get the boat started. There was also a map drawn on a table, clues here and there, and some chests we had to figure out how to open. The boat and chests were locked, some with key locks and some with combination locks, which had either number or letter combinations. There was, unfortunately, no one to torture to get answers.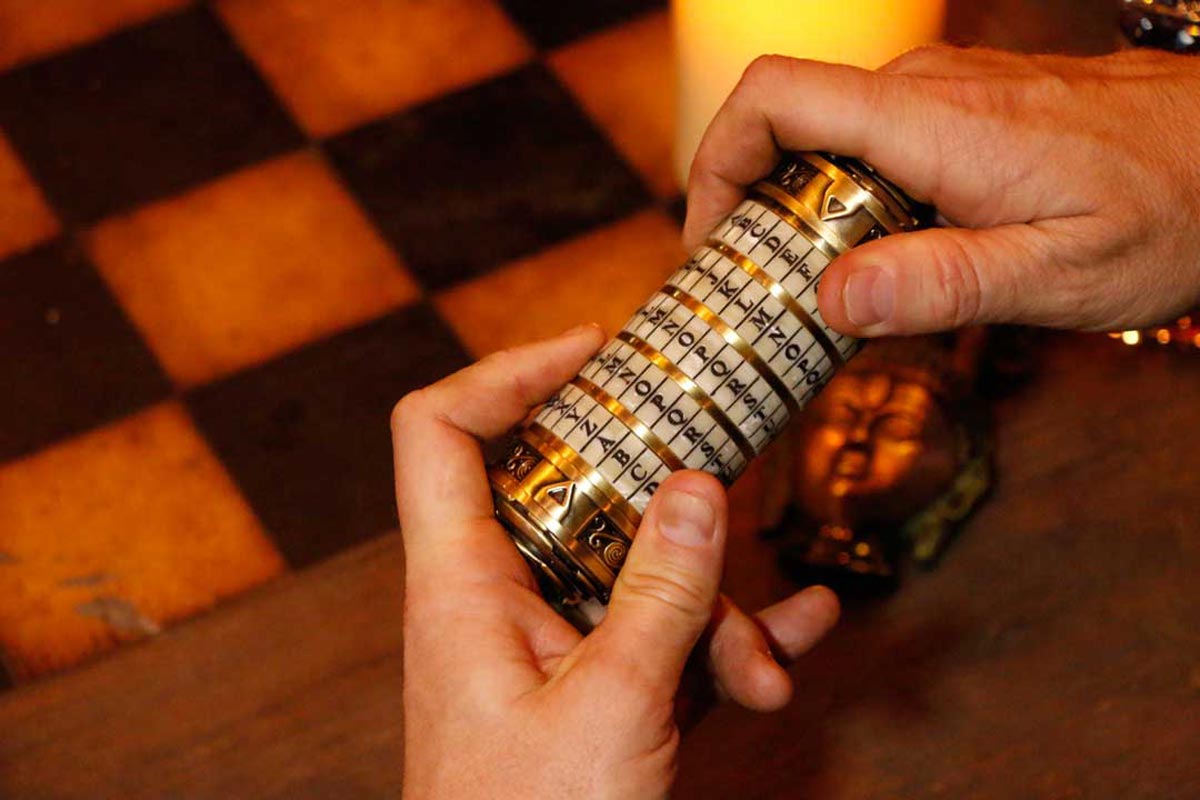 Although I'm bound my an ironclad nondisclosure agreement we were forced to sign, which requires me to forfeit my favorite eyeball if I ever tell anyone anything about anything ever again, I will say that my wife and I, by working together, solving riddles and discerning clues and saying, "You're nuts," many times, managed to fail miserably at getting the boat started in an hour. The Breakout Games people, however, were kind enough to let us keep going, and we finally solved everything about half an hour after we were obliterated by molten lava.
If you get a chance, spend an evening at an escape room. It's a blast. And the knowledge you gain could be invaluable, if you ever decide to teach your spouse how to rebuild a carburetor. You'll need a helmet for that . . .
Get more stories like this by signing up for our daily newsletter, The LIVE! Daily.