Bon Appetit
Opinion
OPINION—Mark Twain once said, "When a child turns 12 he should be kept in a barrel and fed through the bung hole, until he reaches 16, at which time you should plug the bung hole." I'm beginning to think ol' Mark was onto something.
Teenagers have lately begun to do some really stupid things. Not that teenagers haven't always done stupid things. They have. It's part of being a kid. That's why parents celebrate when their children survive to age 18 and they (the parents) can no longer be held accountable when their progeny ends up in an emergency room due to some ridiculous, self-inflicted damage, such as trying to see if he can hang-glide from the roof of the house, or drink kerosene and blow fire. Once a child turns 18 you can kick him out of the house, and when the police come around you can say, "I don't know, officer. We did the best we could, but we knew something was wrong with that kid when we couldn't get the dog to play with him anymore."
By the time a child graduates high school, he's supposed to have gained a smidgen of common sense, and at least be capable of pulling his pants up to his waist, and wearing his cap with the bill in front, where it belongs. And the people who are supposed to teach him these things are his parents, which is why God made it so it takes a man and a woman to procreate. Dads probably do more harm than good at times, so most of the burden probably falls on you moms.
Well, not you, personally. I'm sure your children are not dumb enough to pour lighter fluid all over themselves and set it on fire. That's one of the 'challenges' that's been going around on social media these days. Teenagers are actually doing that, which proves their brains are so dysfunctional they aren't even capable of basic protection of the body they're housed in. It's insane, and that's not the only stupid thing these kids are doing.
There's also the Passing Out Challenge, where kids cause themselves to lose consciousness, on purpose. Which is liable to cause even more brain damage, which today's teenagers certainly can't afford. One of the dumbest challenges, but probably least harmless, is the Kylie Jenner Challenge. The kid, usually a girl, sucks her lips into a shot glass so they swell up to the point where they can be used as U.S. Coast Guard approved flotation devices. In other words, they end up looking like Mick Jagger.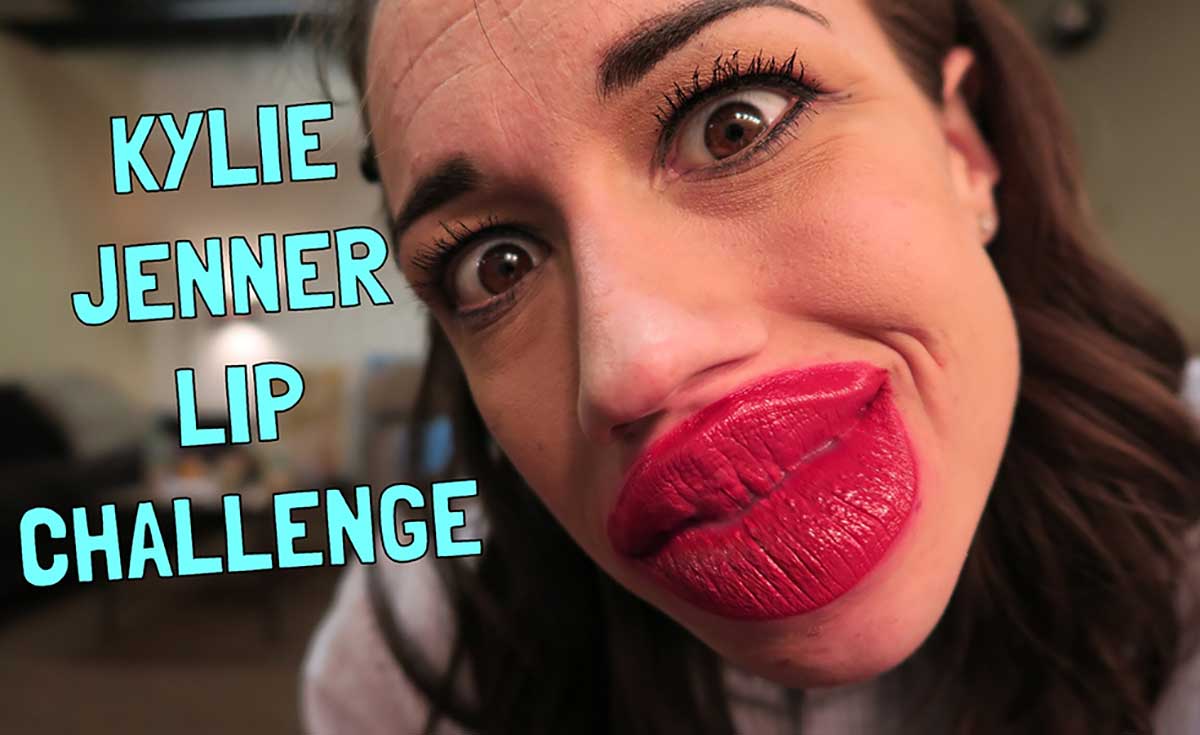 Above: The Kylie Jenner Challenge.
The latest craze among these young Mensa candidates is the Tide Pod Challenge, where the kid sticks a plastic container full of laundry detergent in his mouth and bites down on it. If you happen to be a teenager, and you've somehow managed to learn to read, let me spell it out for you here, Brain Trust: soap is NOT food. It's for washing your dirty socks, which, by the way, are also not to be eaten. You knucklehead.
I can see you parents looking at one another and saying, "Well, MY child would never stick a spoonful of cinnamon in his/her mouth and try to swallow it, causing projectile vomiting and potentially swelling his/her throat shut." That's another one of the challenges these kids are doing. And they may not be your kids, but they're somebody's.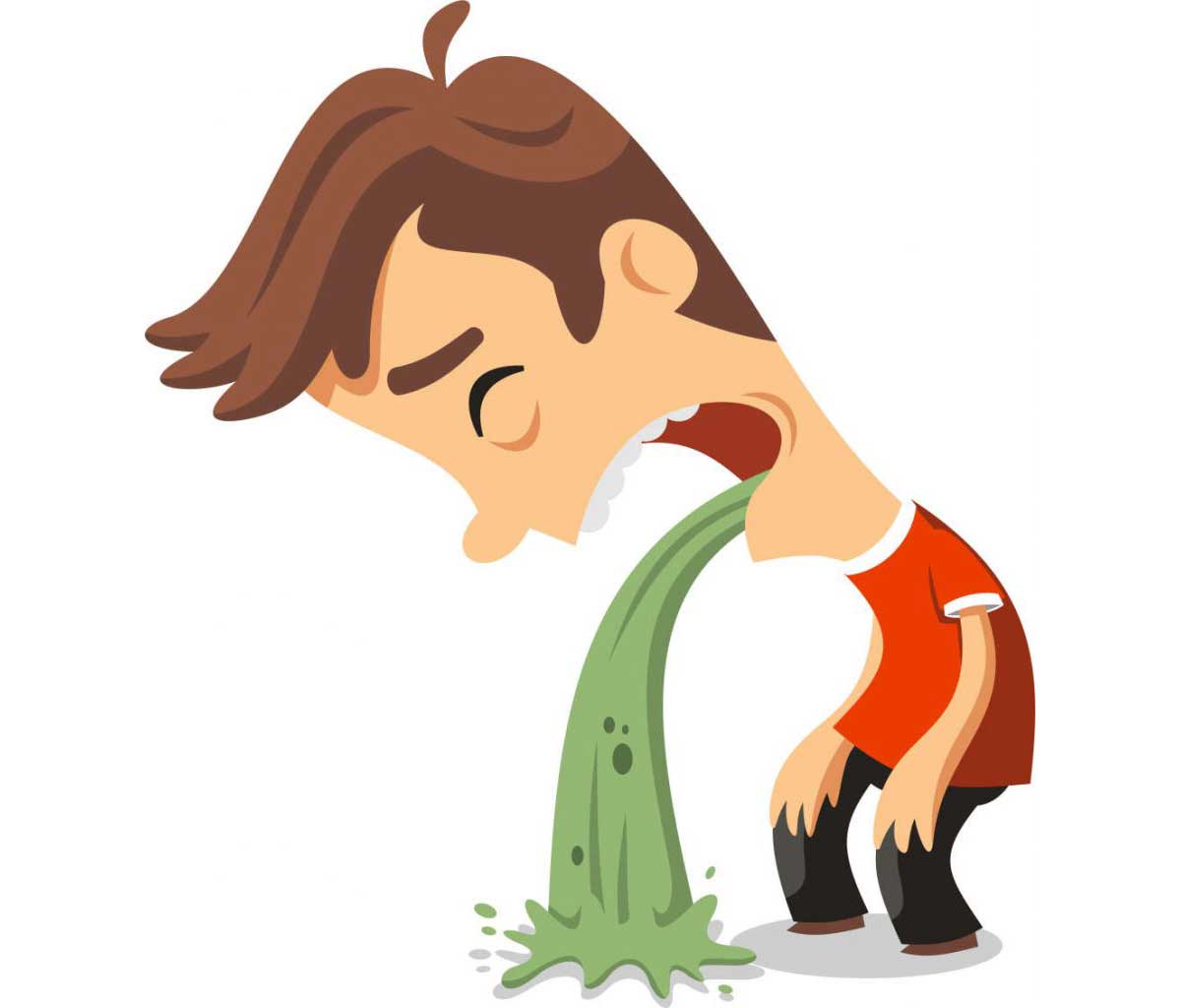 Folks, this is a serious problem. If parents don't teach their children, while they're little, not to stick safety pins in electrical outlets and put their underwear on outside their pants, they're going to cause the rest of us all kinds of issues down the road. One of these days these kids are going to have to become adults, whether they can find their shoes or not. They're going to be our lawyers, our engineers, our plumbers. For goodness sake, these kids are going to vote at some point. We're going to need to depend on them to stop electing the kind of gooberheads that are running the country now.
I don't want to be lying on an operating table one of these days and hear my prostate surgeon say, "Nurse, you're going to have to talk me through this. I smoked a few too many dryer sheets last night."
Maybe I'm expecting too much from today's youth. Maybe this is all just the result of the normal degradation of society, or maybe it's Darwin's natural selection theory thinning the herd. Maybe stupid people are nature's solution for overpopulation. Maybe it's too much to ask parents to teach their kids responsibility, when a lot of today's parents aren't even capable of being responsible for themselves.
Of course, even the best parents can't think of every self-destructive act their kids might commit, and tell them not to do it. When I was a kid there was basically one rule: Don't run with scissors. No one ate soap. Well, there was that one kid who sucked his thumb through eighth grade, but I never saw him running with scissors.
I don't have all the answers, but you parents had better think of something, pronto. You're either going to have to figure out how to knock some sense into your teenagers, or America is shortly going to face a debilitating shortage of barrels . . .
Recommended for You
Get more stories like this by signing up for our daily newsletter, The LIVE! Daily.