The Hole Story
Opinion
There's a website called 'the dodo.' I was not aware of this site until recently, which is kind of surprising, since it's one of those sites dedicated to whining about stuff. Nothing cheers me up like whiners. They kind of legitimize my sense of what's important, because they complain about such silly things. I think the dodo people are advocating for bringing back the dodo bird. We'll see how it goes.
But I have to admit that, as much as I like to make fun of whiners, the dodo folks are pushing at least one cause that makes sense to me. Right now they're angry that the U.S. House of Representatives, which is kept in Washington, D.C. for its own protection from the rest of the country, has voted to overturn a ban on something.
Now, activists like bans, as a rule. Bans are a form of Control, and activists like Control. They always see it as a Good Thing, and no one does Control as well as Big Gubmit. Anytime there's anyone, anywhere, having fun, minding their own business, activists like to come along and whine until Big Gubmint swoops in and exerts Control, and puts an end to the fun. This is why it's illegal to swing from ropes tied to huge arches in national parks out west. It was just too much fun. Well, OK, some people died doing it, but you get my point.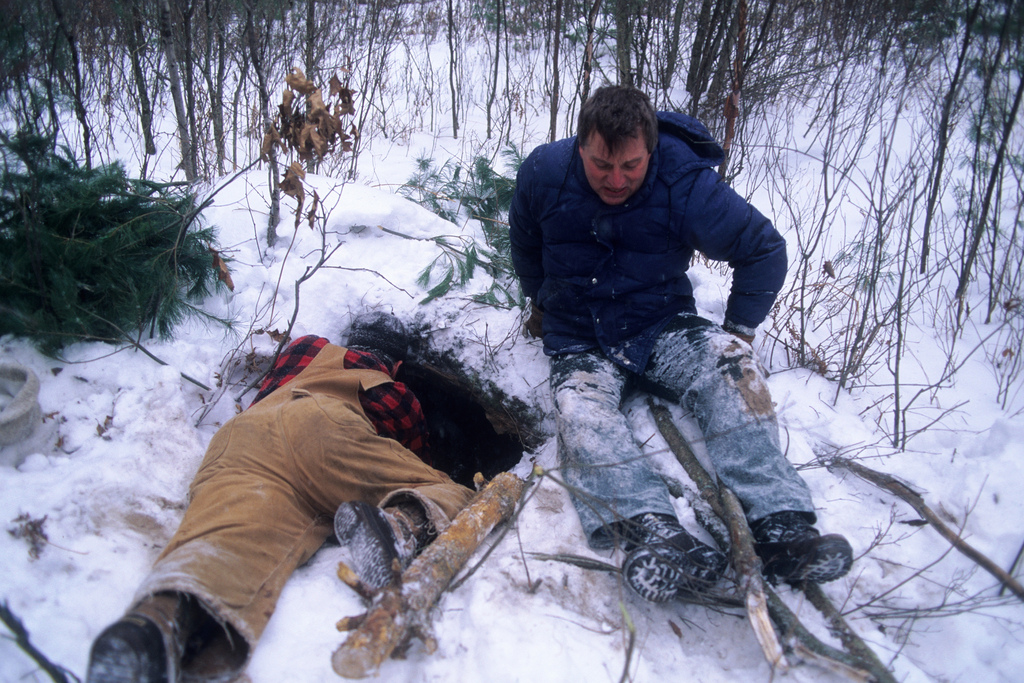 So Congress ending a ban is definitely something the activists like to whine about. With the issue in question, I can understand their complaint, and I kind of agree with them. But, on the other hand, I kind of don't. I'm what you'd call ambivalent.
The ban, which Congress voted to end, makes it illegal for a 'hunter' to go into a wolf or bear den and shoot the residents thereof. This is not an issue in most places, and quite frankly, I can't imagine it's an issue in any places. It seems to me you'd have to be about five kinds of stupid to go into a predator's den and try to shoot it. We're all part of the food chain, after all. That's why I don't swim in salt water, as a rule.
But maybe some people in Alaska are a little vague on the arrangement, or maybe they just don't care. Or maybe the dodos are blowing the whole thing out of proportion, since the dodo bird reintroduction is moving so slowly.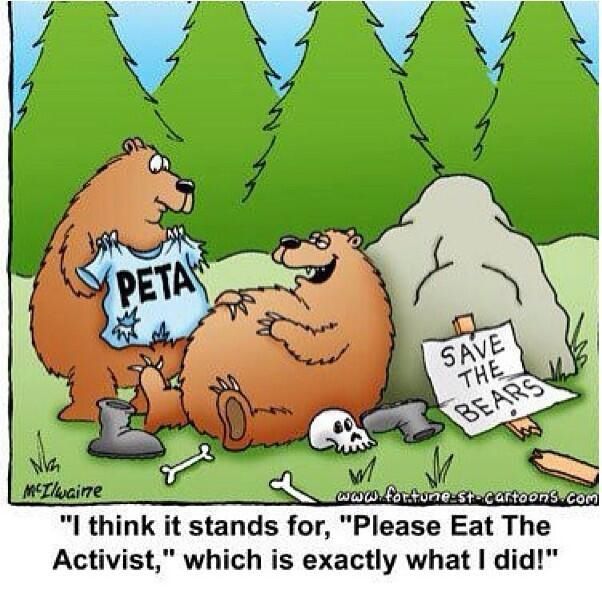 The entire issue seems silly, when you think about it. Making a big fuss about keeping people from 'bear diving' is kind of like starting a petition to keep people from trying to beat up Chuck Norris. I don't think there are all that many folks dumb enough to try to whip Chuck. And even if there are some, the problem will probably take care of itself. Darwin did get a few things right, after all.
Honestly, I don't think it's sporting to catch your prey while it's taking its nap, which is why I'm kind of on the dodo bandwagon, here. It's not hunting, and it's not sportsmanlike, regardless of whether it's insane (it is). But my problem is that Wayne Pacelle, the top guy at HSUS, is also firmly in the dodo camp. Wayne has said he doesn't care about animals, and doesn't think puppies are cute. All he cares about is Control, so I usually don't have to know what an issue is if Wayne is involved, I just take the other side.
HSUS, in case you didn't know, is the largest animal rights organization in the world. People send them money right, left, and center, because they think HSUS helps animals. Less than one percent of the HSUS budget goes toward animal shelters. But that's none of my business.
But the issue here may not be hunting. It might be predator control, which is entirely different. Like when I got to go with Kyle Lange and shoot hogs out of his helicopter. The purpose was not to hunt hogs but to eradicate them, because of the staggering amount of destruction they cause. Plus, it's fun to shoot hogs.
When I asked Kyle how the law differentiates between shooting the hogs for fun and shooting them to save Texas, he said that, to be legal, I wasn't allowed to enjoy it. He said, "Make sure you don't smile while you're shooting the hogs." Which is pretty much impossible.
So maybe we could compromise with the dodos. Maybe the senate and president should go along with Congress and end the ban on shooting bears and wolves in their dens, but make a rule that they aren't allowed to enjoy it. When what's left of those guys is found later, if there's a smile on their face they could be prosecuted. For being stupid.
Come to think of it, we could do the same thing with people who try to whip Chuck Norris . . .
Kendal Hemphill is an outdoor humor columnist and public speaker who avoids holes, as a rule. Write to him at [email protected].
Get more stories like this by signing up for our daily newsletter, The LIVE! Daily.