SAN ANGELO, TX — Along Celebration Bridge, fireworks technicians from Greg "Pyro" Schaat's pyrotechnics team are spacing the "cakes" close as this year's construction of the Oakes Street Bridge by TxDOT has precluded the second surface for firing the show as has been done in the past. This is the first year ever that this many fireworks launch cakes have been deployed on Celebration Bridge.
"Expect a full-bodied show for about 18 minutes," Schaat said.
Schaat, who designed and executed the San Angelo Rodeo opening pyrotechnics for years, said this year's show will be in the same league as the fireworks show his team provisions for Willie Nelson's 4th of July picnic. We had to request a few more temporary dumpsters from Republic Services to handle the cleanup. In the past, spent fireworks consumed maybe half a dumpster.
The San Angelo Police warned Monday afternoon to not park on the Chadbourne Street Bridge. Cars and trucks — private vehicles — have been stacking up on the bridge. Police said vehicle owners risk getting towed. The private vehicles are parked in a bicycling lane on the bridge.
Here is the schedule for July 3, 2023 A Star-Spangled Concert & Fireworks.
The weather is warm but not blazing hot like it was last weekend. Temperatures are 92 degrees F into 5 p.m. but will cool to 82 degrees F. Wind in the area is measured at 10 mph., a gentle breeze. Regardless, Swamp Coolers from EquipmentShare circle the VIP area.
For those staying home, you can watch the show on the San Angelo LIVE! live streaming platform when it is simulcasted on San Angelo LIVE's YouTube, Facebook, Twitter, Rumble, and Joe Hyde's LinkedIn page. It will also be live streamed on the home page of SanAngeloLIVE.com. The live stream is brought to you by Ener-Tel.
Already food vendors and novelty vendors are setting up across the Concho River from the River Stage at Neff's Park.
Parking will be a challenge. VIP parking encompasses the museum parking lot for museum patrons, Avenue A, Avenue B, and Hardeman Pass are all blocked off. We suggest parking as far south as the Paseo or the Farmers' Market. North of the river, any downtown parking spot that is not reserved is fine. Lyft or Uber are good options!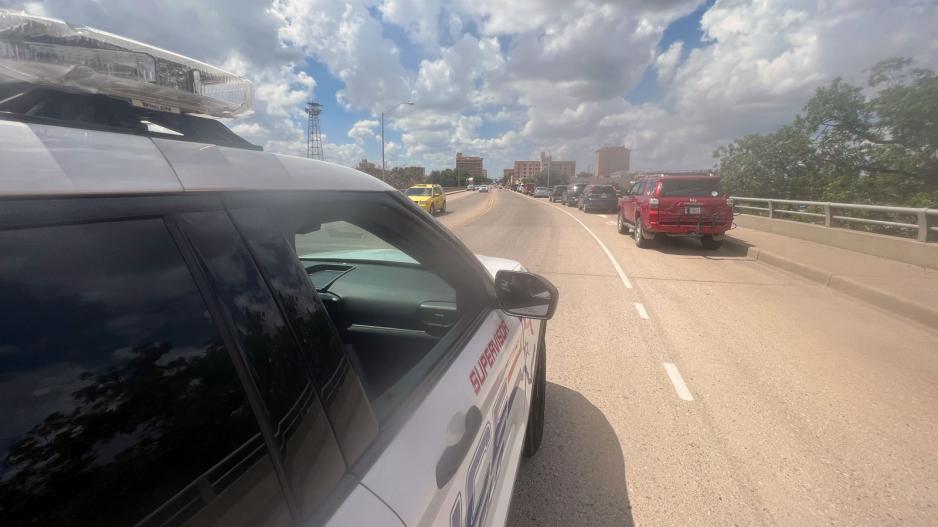 Most Recent Videos