As you may have learned earlier today, it is with mixed emotion that I announced to our school board and leadership team that I have made the decision to retire this December. This fall will mark my 33rd year in Texas Public Schools and my 9th year as Superintendent in San Angelo ISD. Serving this community and school system has been a genuine honor, and my 15 years in San Angelo have brought long lasting friendships and great joy. I have grown not only as a public-school leader, but as a person, father, and husband due to the wise counsel and positive example set by so many community leaders, friends, and colleagues. San Angelo has been a blessing to our family, and for that I extend my deepest gratitude.
I particularly want to thank the San Angelo ISD Board of Trustees for offering me the incredible opportunity to lead this stellar district. SAISD is at an exciting juncture in its history, due to the effective leadership of our school board, district and campus leaders, classroom teachers, and support staff. We are poised for greatness and will continue the legacy of excellence in our school district. The growth we've seen has been a team endeavor, and our all-star team of educators and school board trustees at SAISD will remain.
We have much to accomplish, and I embrace the opportunity to continue our work together in the fall semester. A December retirement date will provide our board ample time to approach the search for a new superintendent in a thoughtful and considerate way.
Foremost, I want to thank our families for sharing their children with us in SAISD. The opportunity to have a meaningful and positive impact on students each day is what makes this profession the most rewarding of all.
In my retirement, I'll have the opportunity to take on a new professional challenge working for a non-profit education organization in Texas exclusively representing the interests of children and providing fair funding levels for school districts and teachers. I look forward to staying connected to public schools in this role and continuing to advocate for the 5.5 million students in Texas.
Simply put, Judy and I believe the time is right to swing open the retirement gate and follow the path to our next adventure. Although I will not be in close proximity, my support and love for the students and staff will not diminish. I will fondly remember the friendships and partnerships we have established in our community working on the behalf of students and families.
You will continue to have a transformative impact on the lives of our students, and I thank you for being there for them. It has been an absolute privilege to serve with you.
Highest Regard,


Dr. Carl Dethloff, Ph. D
Superintendent of Schools
San Angelo ISD
Dr. Carl Dethloff has been the Superintendent of San Angelo ISD schools since May 2015. Here's the piece we published when he was hired.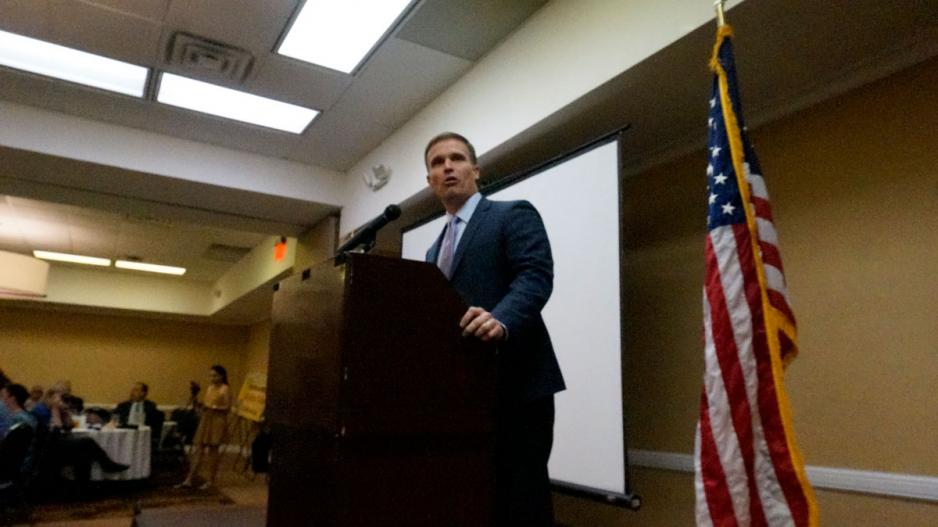 Most Recent Videos