SAN ANGELO, TX — Outside the federal courthouse in downtown San Angelo early Friday afternoon, a line of supporters and opponents alike grew to gain entry into the federal courtroom to witness the sentencing of a man who was the most well-known political figure in San Angelo for nearly two decades. Former San Angelo Police Chief Tim Vasquez rose to prominence in 2004 when he narrowly won the race for police chief against Joe Gibson. Vasquez was a young, two-year sergeant on the force at the time. He won the next two four-year terms handily. Though in 2008, he was heavily opposed by other officers who ran against him.
Throughout the years, Vasquez said he held tough standards of accountability for the force and that caused some officers to join forces against him. In 2016, the fissures caused by the constant criticism of Vasquez's leadership came to a head at a San Angelo Tea Party forum where three opponents, SAPD Lt. Mike Hernandez, former SAPD detective Jeff Davis, and SAPD Lt. Frank Carter squared off with the sitting chief in a debate. Hernandez said he was Vasquez's number one ally until "something went wrong" and Hernandez came to doubt Vasquez's integrity.
That day from the crowd, a former officer who Vasquez had not accepted back into the department demanded accountability from Vasquez. Vasquez stood up and what ensued was a very public shouting match of allegations between the former cop and the chief of police. Vasquez was prevented by City human resources policy from sharing all of the facts leading to Vasquez's refusal to reinstate the former cop on the force, but that this kind of challenge and shouting match of a sitting chief with no push back from Vasquez's election opponents stands out. Regardless of who was the sitting chief, the position itself deserved more decorum. Fellow members of the San Angelo Police Department who are vying for the chief's position did not respect the current chief enough to at least defend the institution — and position. For many, this signaled that something had gone completely south during the final years of the Vasquez administration.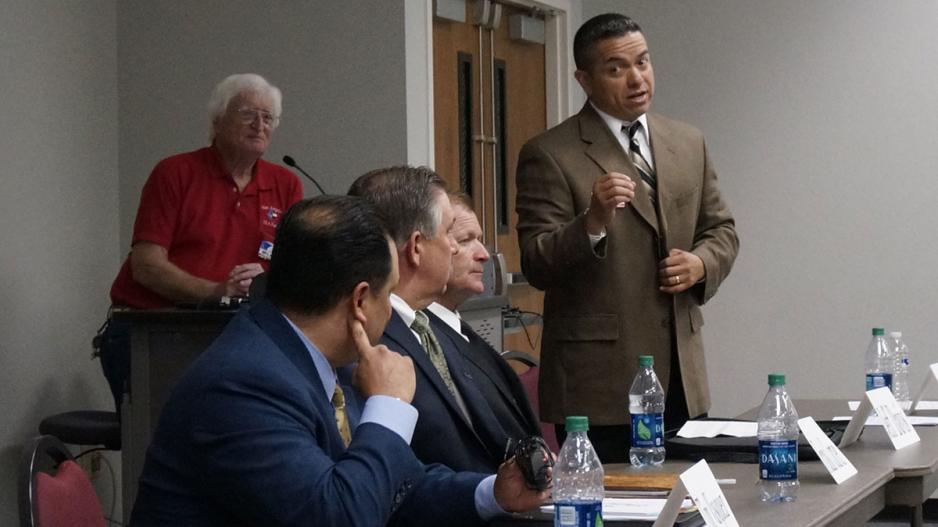 The 2016 election concluded in a runoff between Vasquez and Frank Carter. Carter defeated Vasquez in July 2016 with more than 65 percent of the vote. There was no formal change of command ceremony and, according to Vasquez at the time, the new chief did not contact Vasquez before taking office.
"I just left my keys to the police department on my desk and walked out the door the day before Carter took command," Vasquez said in 2016.
Political wrangling defined the latter years of the Vasquez administration. Almost monthly, news tips from past and current members of the police force arrived in our inbox claiming there was a Texas Rangers investigation underway or that Vasquez was involved with bad actors in the city. In police politics, political attacks incorporated "criminal investigations," the driving force of what every police organization does.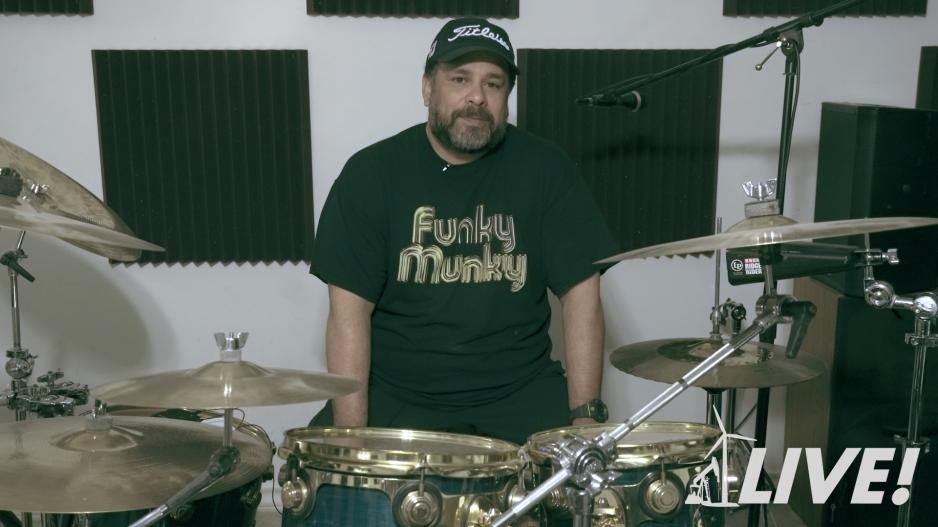 Above: Tim Vasquez talked about his new life as a band leader of Funky Munky in 2019, shortly before he was indicted for bribery. Watch the video here.
None of this was likely true except one rumor that stuck after Vasquez left office. There was a Texas Rangers' investigation that originated because of complaints from police officers about a golf tournament and barbecue benefit for the Texas Police Chiefs' Association in May 2015 at the Bentwood Country Club.
There, Vasquez allowed donors to write checks to him instead of the TPCA. In all, the court believed Vasquez collected $4,800 in donations that, as learned in the trial, Vasquez kept in his own bank account until September 2015. Days before September of 2015, Vasquez took out a high interest $3,000 loan in order to reimburse the TPCA for those donations. Court testimony revealed he wrote a check for $4,000 to the organization. Judge James Wesley Hendrix said from the bench Friday that Vasquez "skimmed" $800 from the donors and the reimbursement should have been $4,800. However, outside the Lubbock federal courtroom on the day of his conviction, Vasquez's defense team had subpoenaed Kevin Collins, president of Bentwood, who brought with him receipts that showed Vasquez had paid Bentwood that approximate $800 in cash on the day of the event. The defense never called Collins to the stand and the jury was not able to hear this evidence. However, during the trial prosecutors did not directly explain to the jury their assumption that Vasquez had skimmed money from the proceeds of the charity event, either.
Vasquez wasn't a very good record keeper and he certainly should not have been commingling non-profit donations in his personal bank account, especially just a year out from what would become the most fractious election in recent San Angelo history for his re-election. Vasquez left himself wide open and fellow officers who were soon to be election opponents and their allies to take note of Vasquez's indiscretion. Those opponents went to work exposing it. The police chief election was looming around the corner, to be held in May 2016, a year after the infamous benefit golf tournament.
On the stand in his own defense, Vasquez broke down and cried when he recounted the circumstances of the money raised during that May 2015 charity event. He said if he had not treated his wife Charity so badly then none of this would have happened. Vasquez had an affair that led to the married couple's separation a couple years prior. By the summer of 2015, he had broken up with the woman with whom he had the affair, but he said she was still making purchases in his name for his band, Vasquez claimed. He testified that partly because of this, he was broke, forcing him to take out the high interest payday loan for money to pay the TPCA its proceeds in September of 2015, over three months later.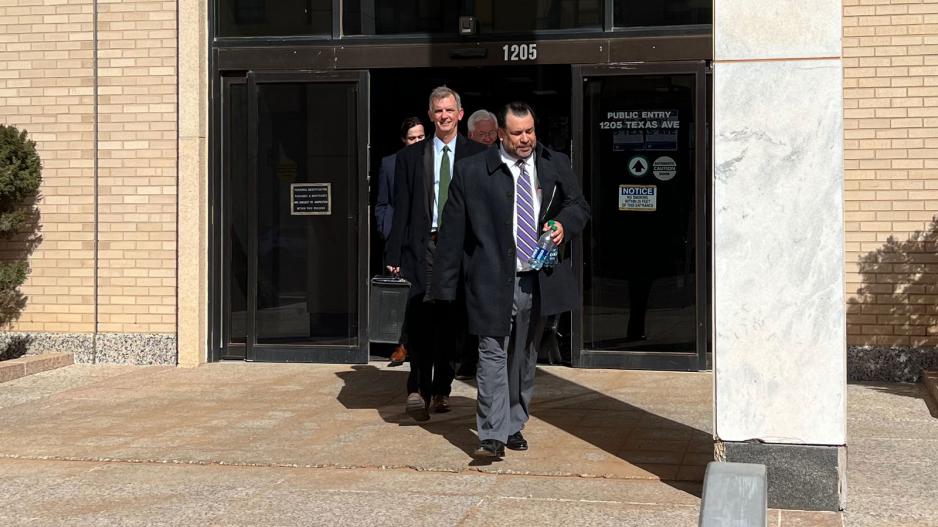 While the proceeds for the tournament were in question, concerned police officers — and eventual election opponents — invited San Angelo LIVE! Editor-in-Chief Chelsea Reinhard to visit with them at a residence. There, the officers laid out the case against Vasquez concerning the alleged skimming of funds from the charity golf tournament. Reinhard recorded the meeting and testimony of some of the officers. With recordings in hand, Reinhard took them to City Manager Daniel Valenzuela who, according to Reinhard, seemed to dismiss the allegations. It was, after all, election season at the police station. San Angelo had witnessed wild allegations against Vasquez before, such as the 2007 Texas Rangers investigation into Vasquez's alleged pinching of a female confidential informant's buttocks at the Oasis Night Club on Beauregard.
Reinhard then took the recordings to Texas Ranger Nick Hanna and those recordings convinced Hanna to look into the allegations. The previous Ranger Investigation in 2007 of the buttocks pinch and subsequent outing of a confidential informant led to a no bill from a State of Texas grand jury. This time, it seemed the investigation was going no where as well.
Armed with the power of a law enforcement agency to obtain a warrant to search financial records, Hanna pulled the records of Vasquez's checking account. On the stand during the trial, Hanna detailed the times and dates of deposits from the charity golf tournament and the payment to the TPCA over three months later. Hanna also expressed his curiosity about the high interest loan Vasquez obtained shortly before paying the TPCA their proceeds. Curiouser and curiouser, Hanna looked further and soon discovered large payments from various companies affiliated with Dailey and Wells, the City of San Angelo vendor for its public safety radio system. At the trial, prosecutors detailed about $178,000 in payments made to Vasquez or his band, Funky Munky, that were deposited into Vasquez's personal bank account over the timespan of about a decade.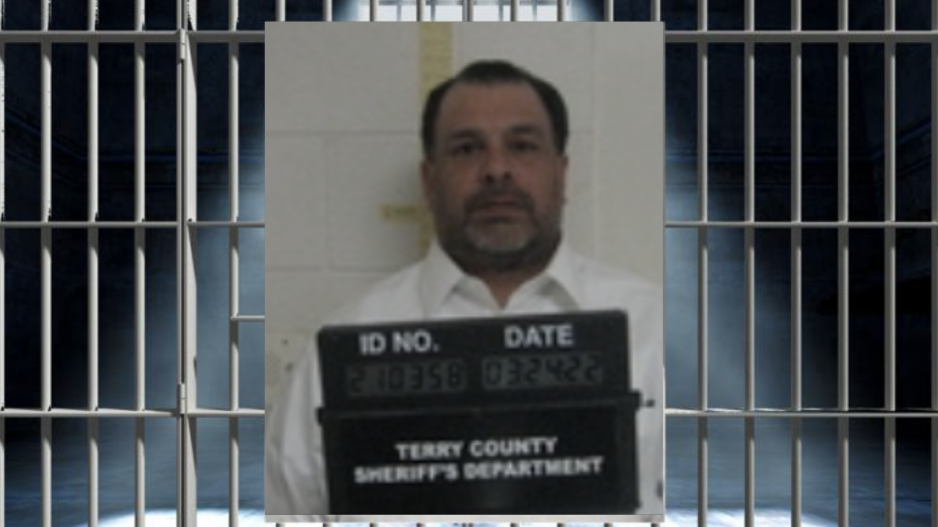 A large chunk of that $178,000 was paid by Dailey and Wells after Vasquez learned from Hanna via a three-message text exchange that Hanna was investigating Vasquez. That payment for $50,000 was, according to Vasquez, intended as an advance for future Funky Munky performances at Dailey and Wells functions.
Presiding Federal District Judge James Wesley Hendrix didn't believe that. He said for the purpose of such a large payment as a retainer for Funky Munky "defies logic." Hendrix told Vasquez at the sentencing that Funky Munky would drop everything to perform for Vasquez's favorite and most profitable client with or without a retainer. "You didn't need a retainer," Hendrix said. Instead, Hendrix surmised out loud that the final $50,000 payment was intended to pay for Vasquez's defense attorney he'd need as the Rangers' investigation moved forward.
Vasquez made the argument in court that the nearly five-year-long investigation, from 2015 until his trial in March 2022, was in itself a punishment for his actions. He called it seven years of stress. Hendrix took offense to that suggestion. Complex investigations like these take years, he said.
At Friday's (Aug. 5, 2022) sentencing, Vasquez hobbled to the podium dressed in a bright yellow jump suit and he was shackled at his feet and wrists. A chain wrapped around his back as those in the gallery heard the clinging of chains.
During Vasquez's plea for mercy, he said he fought hard to lower the crime rate in San Angelo. He asked the judge to consider the unique nature of the case. Vasquez asked for probation.
Before the probation request, however, Vasquez apologized to the city council, the San Angelo Police Department, and the San Angelo community — the people who elected him to serve them. He admitted that as the top law enforcement officer at the City he did not read the purchasing manual and encouraged future City leaders to get training on the purchasing process.
Vasquez expressed remorse during his testimony at the trial that he did not formally disclose his off-the-clock deal he had with a City vendor. He repeated this during his sentencing. In trial testimony, the jury learned that City policy requires employees with conflicts of interest with vendors to file that information with the City attorney's office. Ironically, during testimony of former Assistant City Attorney Jeff Betty, the jury learned that it was Betty who suggested to Vasquez to contact Richard Wells about having his band perform at a Dailey and Wells function. Betty had learned that the original band Wells had contracted for the company party had canceled and Wells was on the lookout for a replacement. This was the first engagement Vasquez had with Wells as the band leader of Funky Munky.
Vasquez said he took a polygraph test in 2022 concerning the issues of his trial and passed it. He did not not specify what he was asked during the lie detector test, but the assumption was that Vasquez did not view the payments to his band a bribe. Vasquez suggested to the judge if the money he received was a bribe, he did not hide it well. He deposited the payments as checks into his bank account and filed the 1099s on his taxes. He said Funky Munky did not hide the fact his band was in San Antonio performing for Dailey and Wells functions. After all, he noted, the band posted pictures on social media.
"We did not hide the pictures," he said.
He added that he would not risk getting paid for 20 gigs if it brought him to where he was today. And, he said the amounts paid to his band were fair because the band that took over after Vasquez was indicted gets paid $20,000 per performance. In court testimony, the jury learned Funky Munky was paid around $5,000 per performance.
Vasquez claimed the City used the same purchasing system to buy the radio system that the FBI uses.
In 2007, Vasquez said, the City public safety committee chose to install a Motorola system. That decision was overruled by then-City Manager Harold Dominguez who took a L3 Harris radio solution to be installed by Dailey and Wells to council for approval. Vasquez claimed that the upgrade of the Harris system in 2015 saved the City over $9 million, the difference between the upgrade or buying all-new Motorola equipment to attain P25 interoperability standards.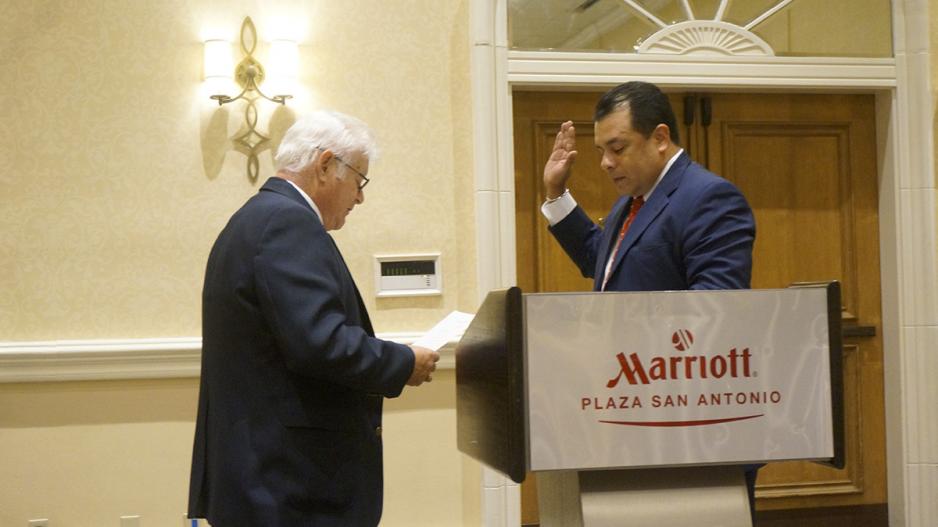 Hendrix disagreed with that assessment. The judge told Vasquez he misrepresented the cost and quality of the Harris radio system to the City Council.
"You wouldn't have done otherwise because you were getting paid (by Dailey and Wells, a Harris radio vendor)," Hendrix said.
In trial testimony, the prosecution argued the cost of the Harris radio solution was more than a Motorola upgrade. The prosecution focused their case on the 2015 $5.7 million radio purchase, not the 2007 initial Harris radio purchase. During the trial testimony in March, no one in the courtroom disputed Vasquez's claim that a public safety committee put together at the City of San Angelo recommended Motorola in 2007 but was overruled by Dominquez who chose Harris.
Back at Friday's sentencing, Hendrix went further during his discussion of how he arrived at the 15.5-year prison sentence. He said he tried to calculate the amount of loss to the City of San Angelo but could not because he didn't know the Dailey and Wells' profit margins. He estimated that the profit from the 2015 installation was likely around $1.3 million. In the end, Hendrix said he will not order restitution to be paid by Vasquez to the City of San Angelo for this reason.
Vasquez detailed some of his accomplishments as not only chief of police but as a lifelong public servant. He was on the board that in 2015 saved the women's shelter in San Angelo, he said.
"I'm a giver, not a taker," he pleaded.
"Please don't give up on me. Consider the five months I've spent in solitary confinement. Give me probation. You can give me probation for the rest of my life," Vasquez pleaded. "I can make up for my past wrongs on the outside better than I can on the inside."
Vasquez was remanded into custody and jail following his conviction March 24. Since then, he has been held in the Terry County Jail in solitary confinement for his own safety while awaiting sentencing.
Vasquez concluded his plea for mercy ominously. He said as a former police officer he was fearful for his own safety in a federal prison.
US Attorney Jeffrey Haag was brief. He made two points for the judge to consider. He acknowledged that a lengthy prison term will be painful for Vasquez's parents and his children. However, Haag said, Vasquez's actions exacted "intense" pain and suffering on justice and to our democracy. Public corruption was insidious for our country, he said. And, he added, there are differences between making mistakes and continuous corruption.
Second, Haag argued that Vasquez's actions harmed the City of San Angelo and the San Angelo Police Department. He said cynics in the public square can now accuse everyone in public service at the San Angelo municipal government as corrupt. The accusations will be pervasive, he said. He praised the work he has accomplished with the SAPD since he arrived in the Northern District of Texas in 2002.
"The finest in west Texas will suffer from this," he said.
Haag concluded his arguments by asking Judge Hendrix to sentence Vasquez to 15 years in prison.
Charity Vasquez, Tim Vasquez's ex-wife made the strongest plea for clemency. She pleaded for their daughters, telling the courtroom that she and her daughters "have all forgiven Tim for all he has done to us."
Through it all, she said, "Tim's heart is always in the right place. So, please show mercy and give (our family) a chance," she said. "His daughters do not want their dad to die in jail."
Charity said the investigation that began at the end of 2015 until today with the trial and sentencing have been heartbreaking.
"Tim has a good heart. He made it his mission to keep this community (of San Angelo) safe. He is no danger to society and this was his only offense," Charity continued.
Charity made the case that her ex-husband is an only child and the only person who can take care of his ailing parents. She added that his daughters are entering a time of their lives when they'll need their dad for important life events. Tim's youngest will be an officer on the drill team this year, she said.
Referring to the Old Testament concept of a jubilee, she said, "We are in a jubilee year and I have declared it over Tim. I pray for your mercy on this man's life."
Vasquez's father, Armando Vasquez, testified next. He said when his son expressed interest in running for chief of police he knew his son would face tough challenges. As a former SAPD officer himself, Armando noted that his son demanded accountability of his officers.
"In the past, we didn't have that," he said.
He was proud that his son obtained Texas Police Chief Association accreditation of the department.
"Other cities patterned themselves after the SAPD under Tim's leadership," he said.
Armando continued, "He was the first Hispanic chief and he was re-elected twice, serving 12 years. No one would have thought that," he said.
"I am 76 years old and I am not healthy," Armando continued. He blamed his service in the U.S. Air Force in theater in Vietnam for being exposed to Agent Orange.
Armando recounted a recent letter he received that was sent by his son when his son was in the Terry County Jail.
"Pops, stay healthy. I want you there when I come home," Tim wrote his dad from jail.
Armando answered his son in the courtroom that day. "I'm scared I won't be alive."
"My son has always been there for me and his mother and we've always been there for him," he concluded.
Judge Hendrix showed empathy to Tim's father. "The family is always the victim in these situations." He described federal prison briefly and concluded that, "A jury of his peers found him guilty."
Two more character witnesses addressed the court, Vasquez girlfriend Tina Stillwell and family friend Roy Book. Vasquez addressed the judge following his character witnesses, then USA Haag spoke, and the courtroom fell still as the judge began to speak.
Hendrix did not mince his words. He told Vasquez that this all started with a charity event in May 2015 where he said Vasquez was skimming money off the top of the proceeds.
"This resulted in an investigation of your bank accounts," the judge said. "It was discovered that you were taking bribes, 20 in all, over a decade. You did not disclose this to the City despite your legal, ethical and moral obligation to do so."
Hendrix accused Vasquez of lying in court when he took the stand in his own defense. He said Vasquez lied about the connection between his band's performances to the money he received (Vasquez maintained it was not a bribe) and said that Vasquez lied about the cost of the tickets to the two Dallas Cowboys games he attended in the L3 Harris suites.
"Because of this (taking the money), you misrepresented this (radio) deal to the City Council. Everyone of them testified that they would otherwise not supported the deal had they known (about your relationship with the vendor).," the judge said.
"Evidence shows that this is not a one time deal. It was over and over again," the judge said, noting that the timeline of the bribes spanned a decade. "Ultimately you were the citizens' custodian and you violated their trust. You have brought disrepute to yourself and the San Angelo Police Department."
Hendrix took offense to Vasquez's plea for mercy. He said his claiming extraordinary circumstances during his testimony and doing so despite spending 3.5 months in solitary confinement leading up to Friday's sentencing proved to the judge that Vasquez had too little contrition.
"You don't get it. You do not understand the harm you have done to the San Angelo Police Department," the judge said.
He said his actions showed a lack of respect for the law he was sworn to defend.
"You asking for credit for your life of law enforcement service fits the yiddish definition of chutzpah," he said.
"This corruption went on for too long. Yet, you had the support of your family and the community you served, and a badge. That's a lot of trust people had in you. If I sentenced you inside the guidelines (the suggested sentence range), I would not have respect for the law. I am required to protect the citizens from those who abuse the public trust. And your refusal to grapple with the severity of what you did leads me to sentence you to a punishment above the guidelines," the judge said.
With that, he sentenced Vasquez to 15.5 years in federal prison which is six months longer than the maximum range of the federal sentencing guidelines. That 15.5 years includes 120 months for the bribery charge and 186 months for each of the three counts of Honest Services Mail Fraud. The sentences were ordered to run concurrently. In addition, the judge ordered Vasquez to pay a $35,000 fine.
The judge did not garnish or take away Vasquez's pension of $4,000 per month that the City of San Angelo will pay him for the rest of his life. At the end of his prison term, Vasquez was ordered to commit to one year of supervised release.
Vasquez is 52 this year. When he completes 85 percent of his sentence as is required for federal prison sentences, or 13.2 years, he will be 65 years old.
Most Recent Videos