SAN ANGELO,TX – San Angelo Police are asking for the public's help in locating dangerous criminals.
SAPD is searching for: (left to right in order)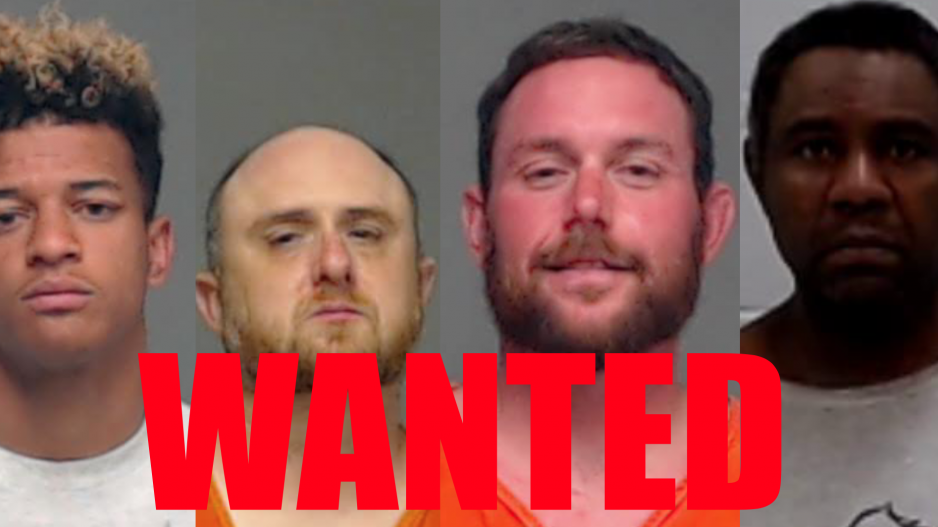 Anthonie Bray- 20- 5'08" and 155 lbs. He has black hair and brown eyes. Bray is wanted for invasive visual recording in a bathroom/dressing room.
John Gill- 42- 5'11" and 170 lbs. He has brown hair and brown eyes. Gill is wanted for Aggravated assault with a deadly weapon and violation of a protective order.
Michael Dalton- 33- 6'01" and 195 lbs. He has brown hair and hazel eyes. Dalton is wanted for Assault of a family/household member.
Billy Richardson- 53- 6'00" and 220 lbs. He has black hair and brown eyes. Richardson is wanted on a grand jury indictment for sex offenders duty to register life/annually.
Citizens can submit a tip by downloading the P3 Tips App or contact the San Angelo Crime Stoppers 24/7 Anonymous Tip Hotline by calling (325) 658-4357.
SAPD reminds citizens to never attempt to apprehend suspects themselves as doing so may be dangerous.
Video Coverage of the 2021 San Angelo Rodeo