SAN ANGELO, TX -- As law enforcement works on reconstructing the events that led to the murder of Selena Bradley, her family and the Tom Green County Sheriff's Office provide new details in the ongoing case.
As of Tuesday afternoon, William James Hernandez (AKA Martinez) was charged with the murder of his ex-girlfriend.
According to an affidavit, on Friday, October 16, the Tom Green County Sheriff's Office received a call regarding a possible murder. At that time, a missings person investigation was ongoing for Bradley.
On Monday, October 19, a TGCSO investigator spoke with Hernandez's childhood friend who claimed the suspect had told him he had "done something terrible and would go to prison for life."
Hernandez allegedly mentioned to the friend there was a "body in a freezer." The childhood friend also told law enforcement that Hernandez was aware "police would be looking for him."
Investigators were able to confirm Hernandez lived at 123 Allen St and was employed at 1120 South Chadbourne St.
While observing his home on Monday, investigators located a 2015 Chevy 1500 pickup that was later driven to the business on South Chadbourne. The vehicle was known to belong to Hernandez. 
After obtaining a search warrant for his home and work, SAPD officers began searching the premises. 
Inside the house, they located a freezer in the kitchen area. Officers noted the freezer was operational and upon opening it they discovered a tarp.
Inside the tarp, they located the body of a woman described as having purple hair. Using the victim's Facebook photos, officers were able to determine the deceased woman was Selena Bradley.
According to the affidavit, she had "marks on the left side of her neck consistent with being struck and assaulted."
According to Bradley's family, she was pregnant with her third child.
Hernandez could be facing additional charges because she was pregnant. 
The affidavit goes on to say that before his arrest, Hernandez called the mother of his child and asked to speak with his 4-year-old daughter. 
According to the child's mom, Hernandez was crying and sounded very upset. She alleges that Hernandez admitted he killed his ex-girlfriend.
In an interview with KTXS, Bradley's mother, Christie Skelton, said Hernandez had her daughter's phone and was posting on the victim's Facebook account claiming to be okay.
Skelton said she spoke to Martinez on Saturday and that he denied doing anything to her.
A GoFund me has been created by Bradley's family to raise money for her funeral expenses. Bradley is survived by her two young children.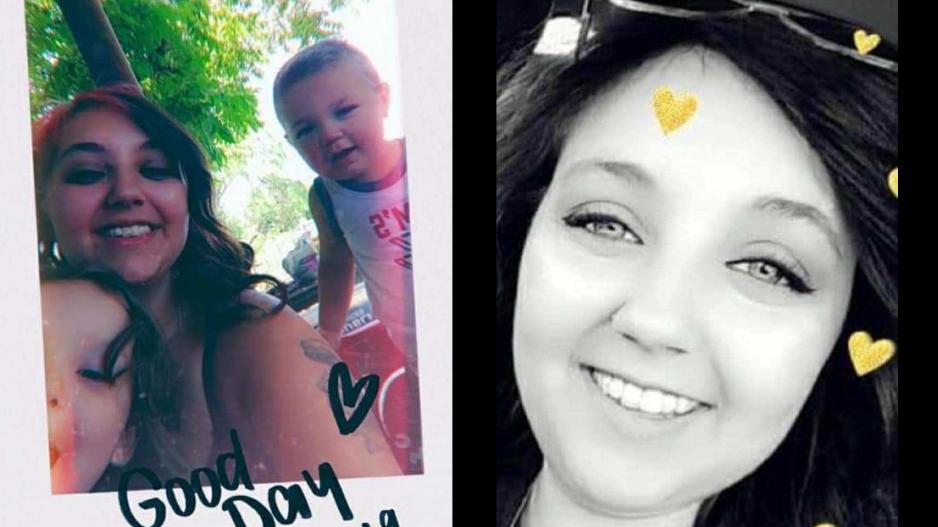 Most Recent Original Videos