John Young Denied New Trial by District Judge
SAN ANGELO, TX -- Visiting District Judge Brock Jones denied John Stacy Young's request for a new trial Thursday afternoon.  
The one paragraph denial states, "Evidence was presented and closed, argument of counsel was presented, proposed Findings of Fact and Conclusions of Law were submitted.  After reviewing all of the above, the court finds that the Defendant's motion should be DENIED, and is so ORDERED."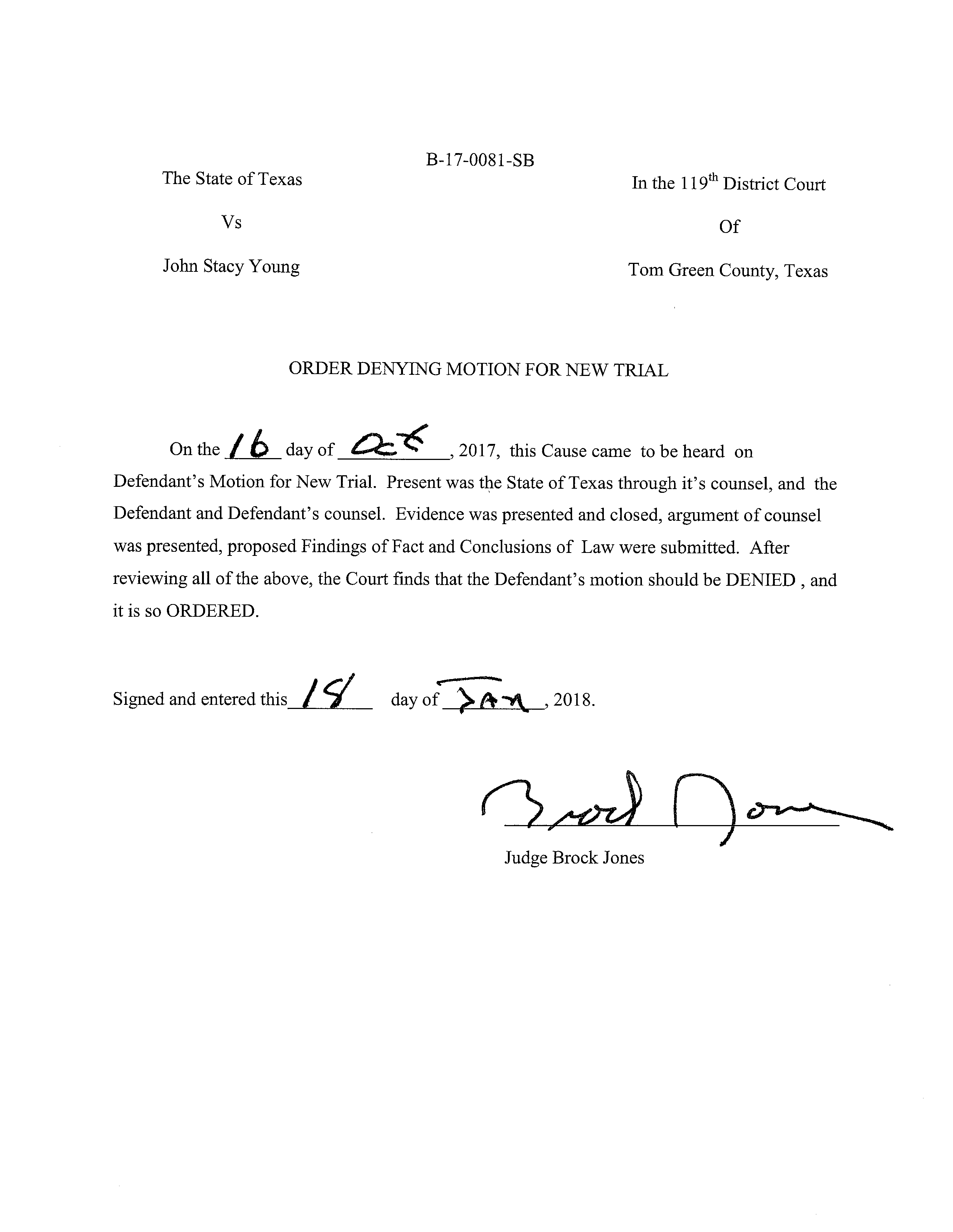 The order was dated January 18, 2018 and signed by Judge Brock Jones.  
Young's attorneys had requested a new trial and had filed a "Defendant's proposed findings of fact and conclusions of law on motion for new trial" on Tuesday.  
Young was found guilty of theft, money laundering and forgery by a jury in November in connection with the estate of John Sullivan.  Young, Ray Zapata and Chris Hartman were involved in probating Sullivan's will which was proven to be forged in Zapata's trial and again in Young's trial.  
Zapata was sentenced to six months in prison.  He is appealing that verdict.  Young was sentenced to 11 years in prison.  Young may be able to appeal his conviction.  
Get more stories like this by
signing up for our daily newsletter, The LIVE! Daily
.