SAN ANGELO – The driver of a Dodge Dart passenger car was hospitalized Friday afternoon after running a stoplight at the intersection of University and Johnson then hitting a Cadillac SUV head-on.
According to the San Angelo Police Department Traffic Division investigating officer at the scene, the Dart was traveling toward Johnson on University.  The driver disregarded the red light and turned left into the path of a gray Dodge Ram 2500 pickup.  
Watch video from the scene below: 
The Ram pickup crashed into the Dart spinning it around and pushing it into the inside lane.  
At the same time, a black Cadillac SUV was southbound on Johnson and the SUV and Dart crashed head-on.  The impact sent the smaller Dart into the practice field where it finally came to a stop. 
The driver of the Dart passenger car will be cited for running the red light.  He was transported to the hospital by ambulance from the scene.  
Everyone else involved in the crash was either not injured or was treated at the scene and released.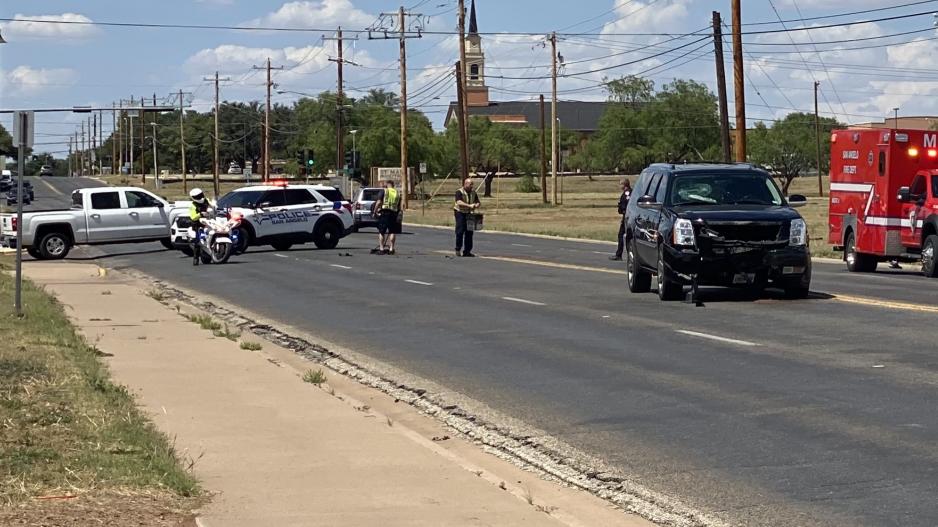 Most Recent Videos