SAN ANGELO, TX — In the middle of a downpour, two pickup trucks collided on Sherwood Way near the Sunset Dr. Intersection. After the crash, both pickups came to a rest facing mostly east in the middle of the roadway.
Details are sketchy as to how the white Ford F-250 almost completely destroyed the dark-colored Ram Truck in the crash. The Ram's front end was so damaged that one almost could not identify it as a Ram. The Ford appeared to have been broadsided and it appeared to have happened at a high rate of speed as there was a great deal of debris in the roadway.
From what we could see at the scene, both pickups were driven by the sole occupants of each truck and both were rushed to the hospital. The investigating officer followed the ambulances to the hospital to continue the investigation by interviewing the drivers.
The roads were slick and visibility was not optimal during the downpour. The crash happened just before 10 p.m.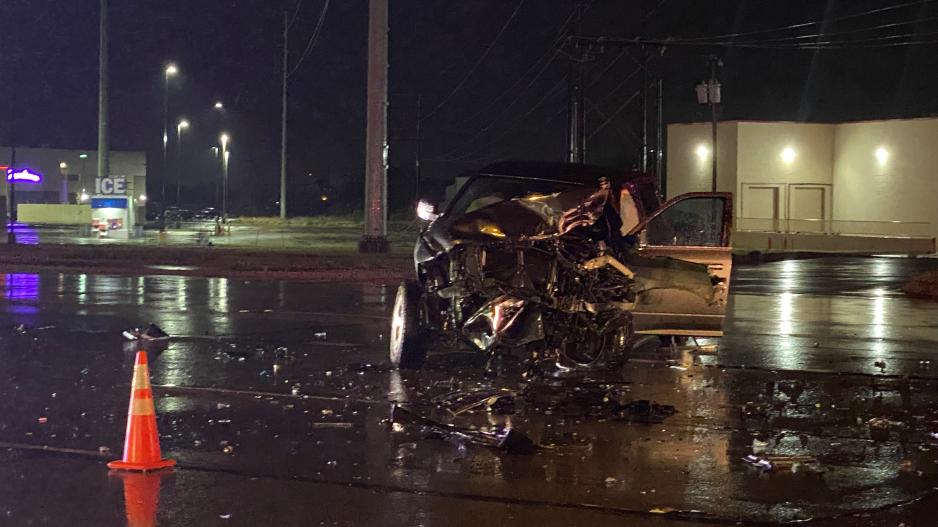 Most Recent Videos