MIDLAND, TX – Two 18-wheelers were mangled together on Thursday afternoon following a head-on crash on a farm market road outside of Midland.
According to scanner reports, on Jul. 29 at around 2 p.m., troopers with the Texas DPS were dispatched to the FM 1788 just south of Midland for the report of a major crash.
Prior to them arriving dispatch informed them that two tractor trailers hit head-on and that one was possibly rolled over and blocking the entirety of the roadway.
When the troopers arrived this is what they found: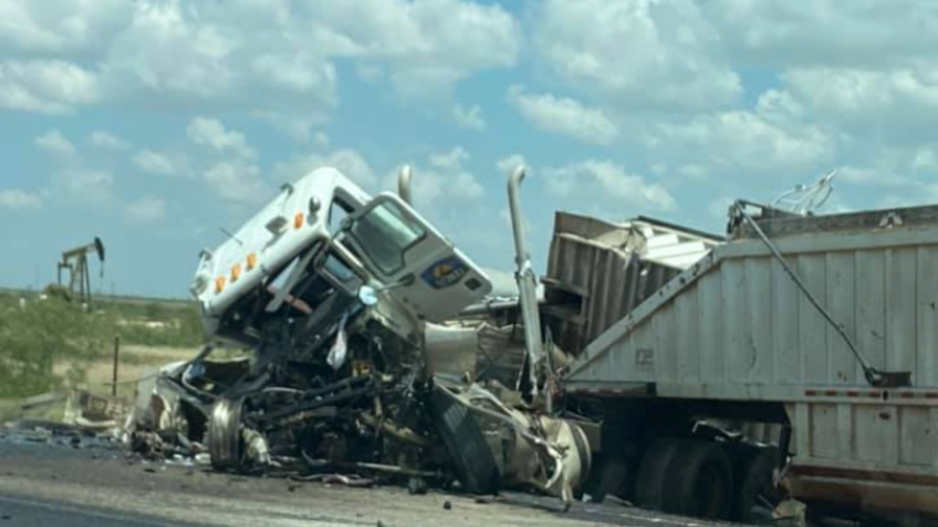 It is unclear at this point if the extent any injuries. 
The road is mainly used for trucks hauling oil field essentials such as sand.
Most Recent Videos