Chevy Crashes into Ford Halting Traffic at 7th and Chadbourne
SAN ANGELO, TX — There was a two car major motor vehicle accident called at 7th and Chadbourne around 3:00 p.m. today, shutting down traffic flow in the middle lanes for some time while clean up was underway.
Sergeant Solsbery with San Angelo Police Department was on scene and investigating. "The green Ford Explorer was traveling westbound on 7th and the White Chevy Silverado was traveling northbound on Chadbourne Street."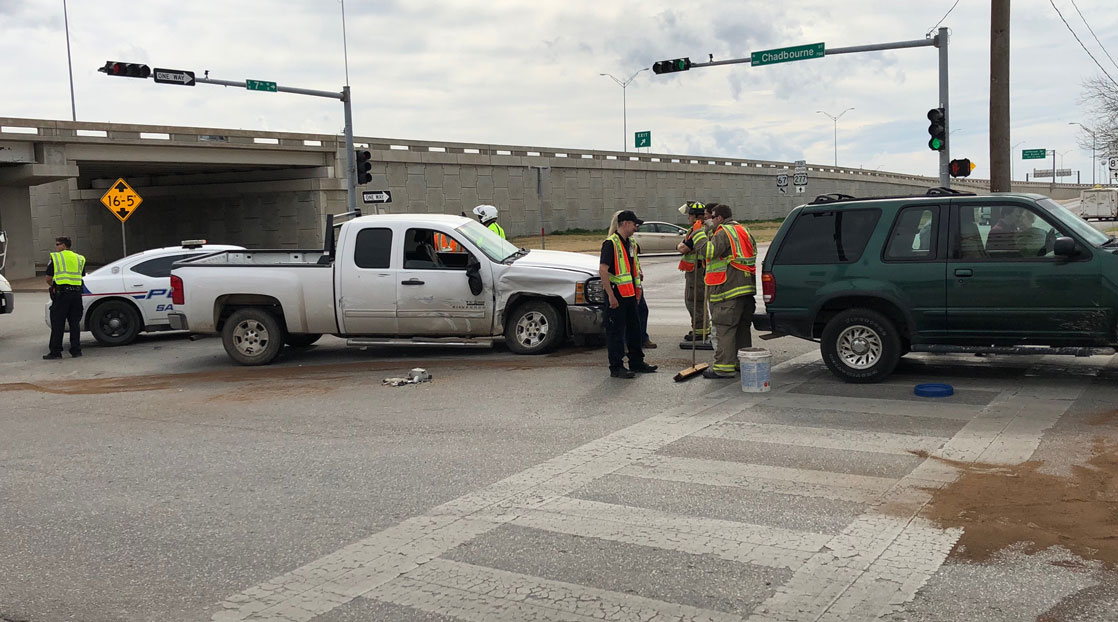 "Witnesses indicated that the northbound traffic had the red light, and the white Silverado disregarded the red light and collided with the green Ford Explorer," added Sergeant Solsbery.
No injuries were reported. Ambulances checked on the vehicle occupants on scene but no one was transported for injuries.
The driver of the white Silverado was given a citation for disregarding the red light.
Get more stories like this by
signing up for our daily newsletter, The LIVE! Daily
.