Two Hondas Crash on Knickerbocker Sending Two to the Hospital
SAN ANGELO, TX -- A late afternoon crash on Knickerbocker Rd. in front of Stadium Lanes near Johnson St. sent two people to the hospital and blocked traffic on the busy street.  
According to investigating officer Bradshaw with the San Angelo Police Department, a black Honda four door sedan was driving eastbound on Knickerbocker Rd. when a silver Honda SUV failed to yield the right of way and turned on to Knickerbocker Rd. into the path of the black vehicle.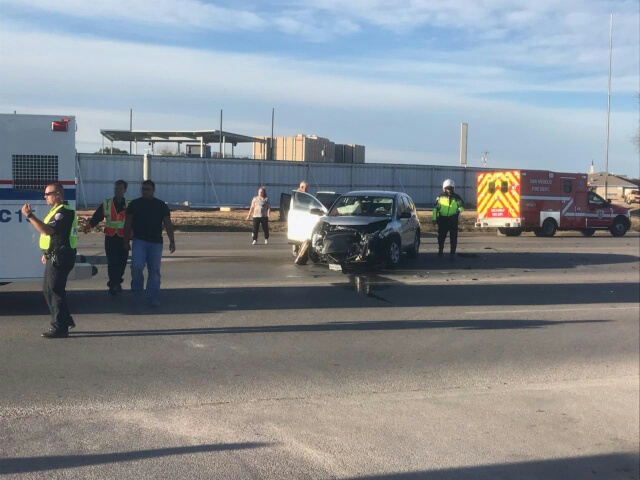 The vehicles crashed in the roadway.  One person from the black car and one from the silver SUV were transported to the hospital with non life threatening injuries.  The driver of the silver SUV was issued a citation for failure to yield the right of way.  
Traffic was restored in all lanes just before 5 p.m. Monday evening.   
Get more stories like this by
signing up for our daily newsletter, The LIVE! Daily
.