Bicyclist Hits Camaro, then Camaro Accidentally Runs over bicyclist
Updated 12/15/2017 4:54 p.m.
San Angelo Police officer Bradshaw said Friday afternoon the bicyclist first struck the Red Camero, then went around behind it.  The driver of the Camero backed up to get  out of the roadway and witnesses say the Camero ran over the bicyclist who was behind the vehicle.  The bicyclist was transported to the hospital by ambulance.  There were no citations issued because the crash occurred on private property.  
Original Story
SAN ANGELO, TX -- A bicyclist was injured when he was struck by a Chevy Camero in the Freeland Shopping Center parking lot Friday afternoon.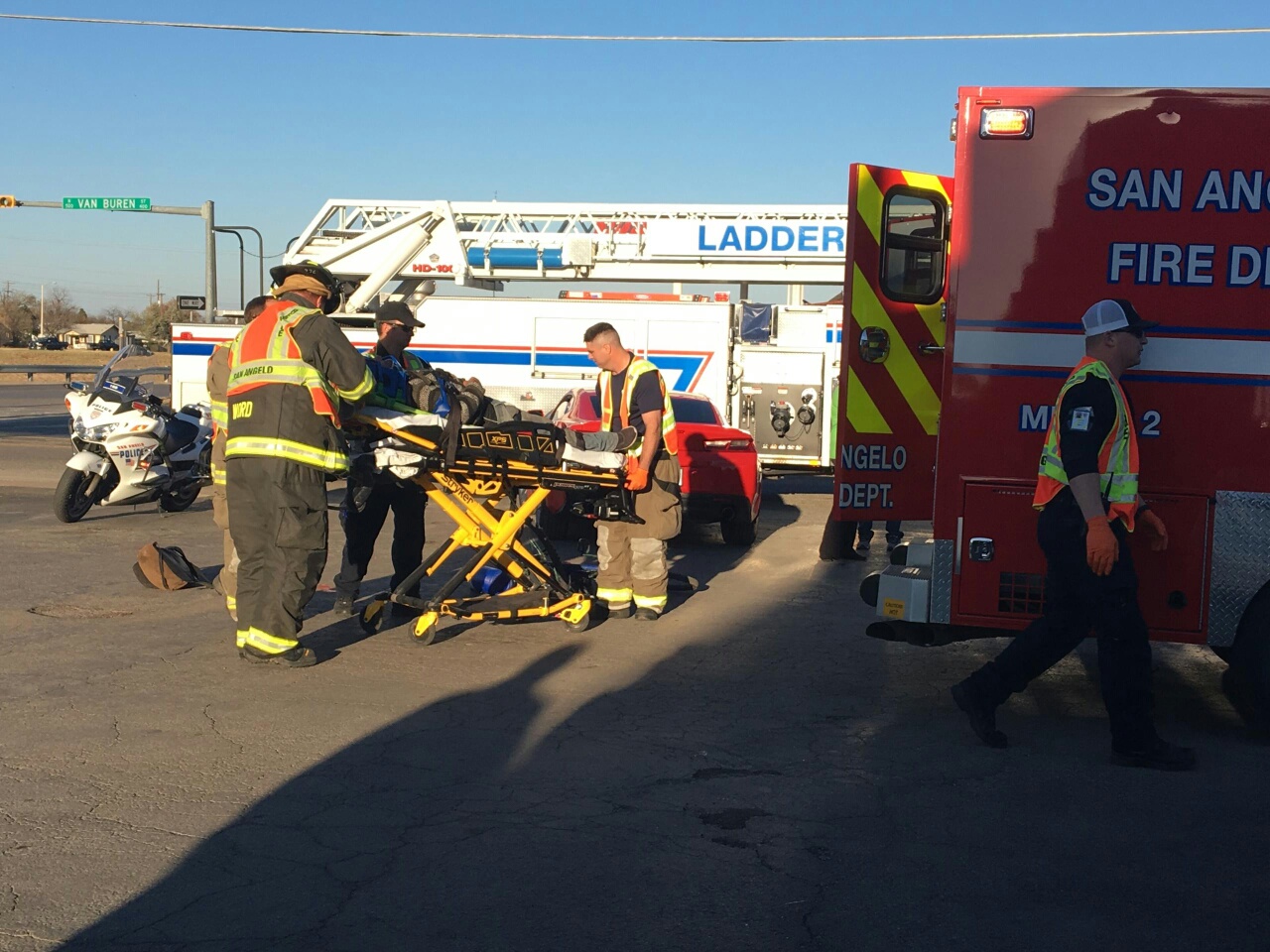 According to our reporter at the scene, the bicyclist was struck by the Camero in the parking lot at the corner of Van Buren St. and Freeland.  
The bicyclist was transported by ambulance to the hospital.  
We will update this story as more information becomes available.   
Get more stories like this by
signing up for our daily newsletter, The LIVE! Daily
.