Sedan Becomes Fiery Inferno on Loop 306
SAN ANGELO, TX — A white sedan burst into flames on the access road to Loop 306 at Kinickerbocker Rd. early this evening. The late model sedan appears to be a total loss. Firefighters are on the scene with the officials from the San Angelo Fire Marshal's office to ascertain the cause. Watch as San Angelo firefighters extinguish the fire: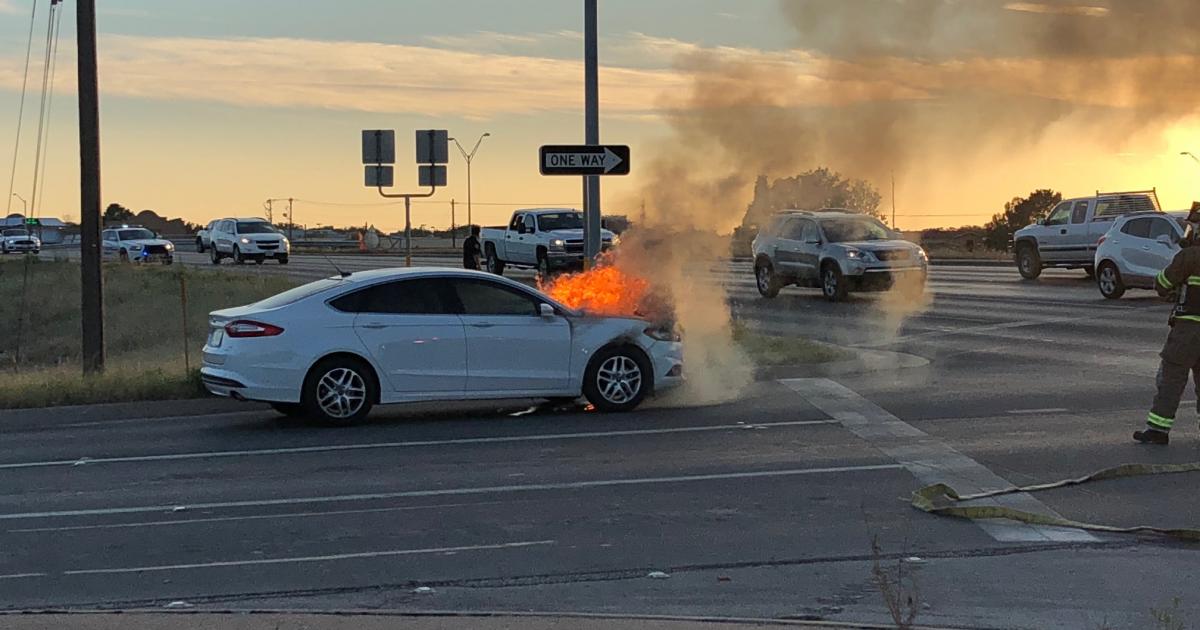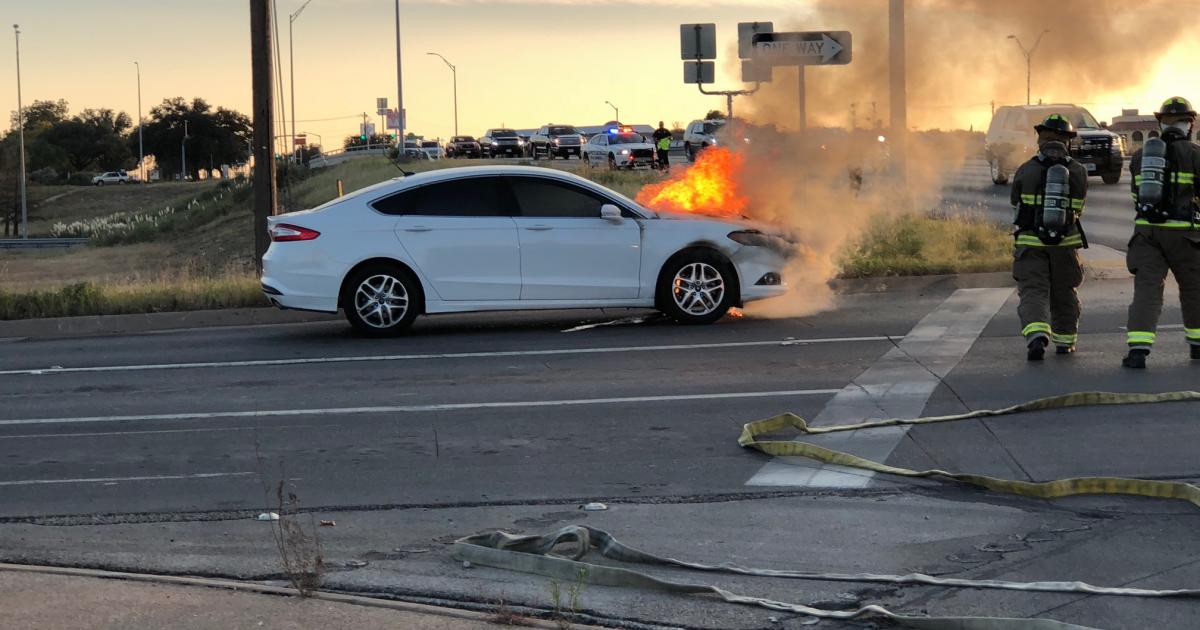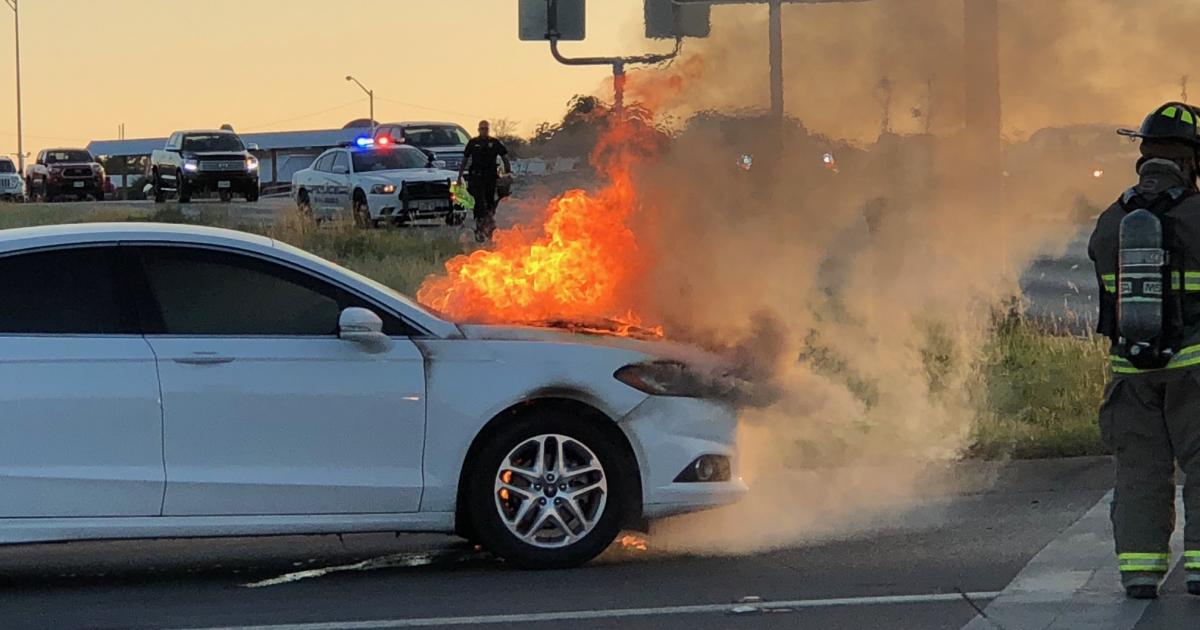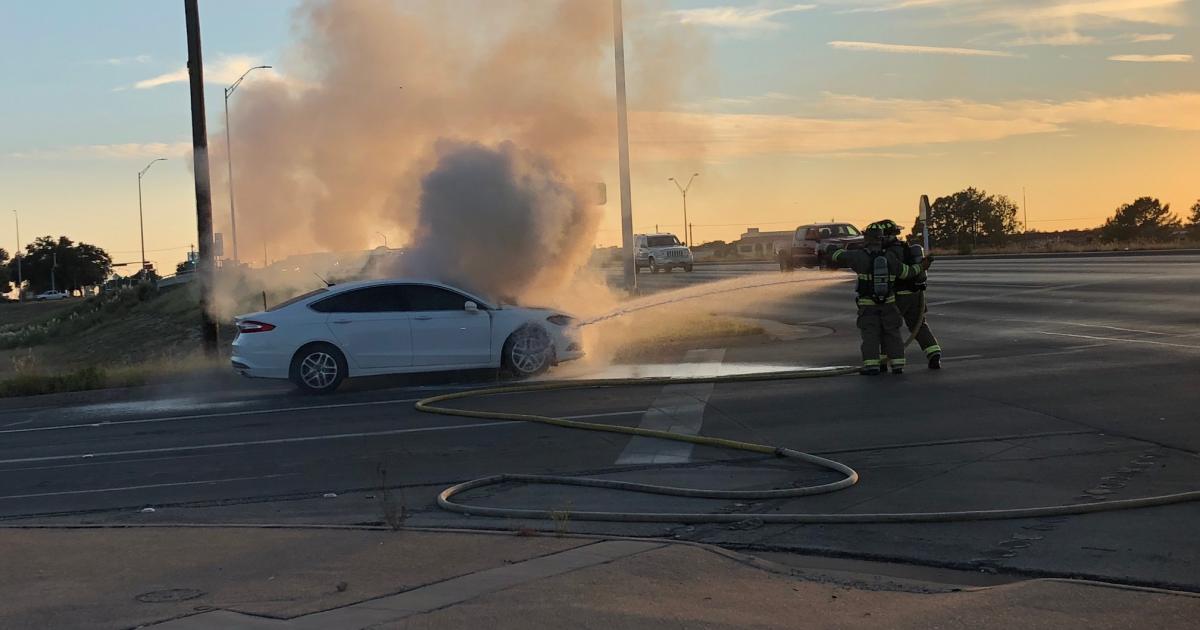 WATCH:
The fire investigator said no one was injured. The 2013 Ford Fusion began smoking as the driver was coming to a stop at the stoplight. The smoke volume increased significantly and the driver got out of the car to watch it go up in flames.
Genesis Perez, on our Facebook page, said, "It started smoking out of no where at the light."
The fire marshal's office is investigating the cause.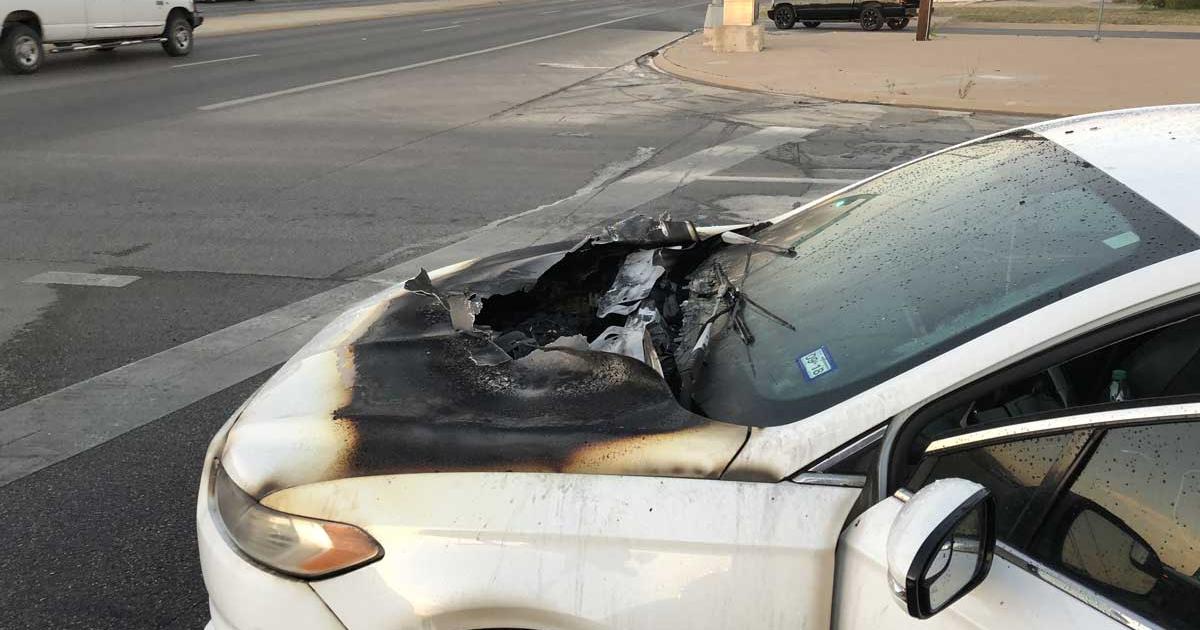 Get more stories like this by
signing up for our daily newsletter, The LIVE! Daily
.