Thunderbird Downed in Crash on Knickerbocker
SAN ANGELO, TX — A Concho Valley Transit District "Thunderbird" bus was damaged, and one bus passenger injured, when the bus turned in front of a gold Toyota Camry that collided with the bus.
According to San Angelo police, the bus driver said he had a green arrow to turn left as the gold Camry approached the intersection of Knickerbocker Rd. and Sunset Dr. from the south.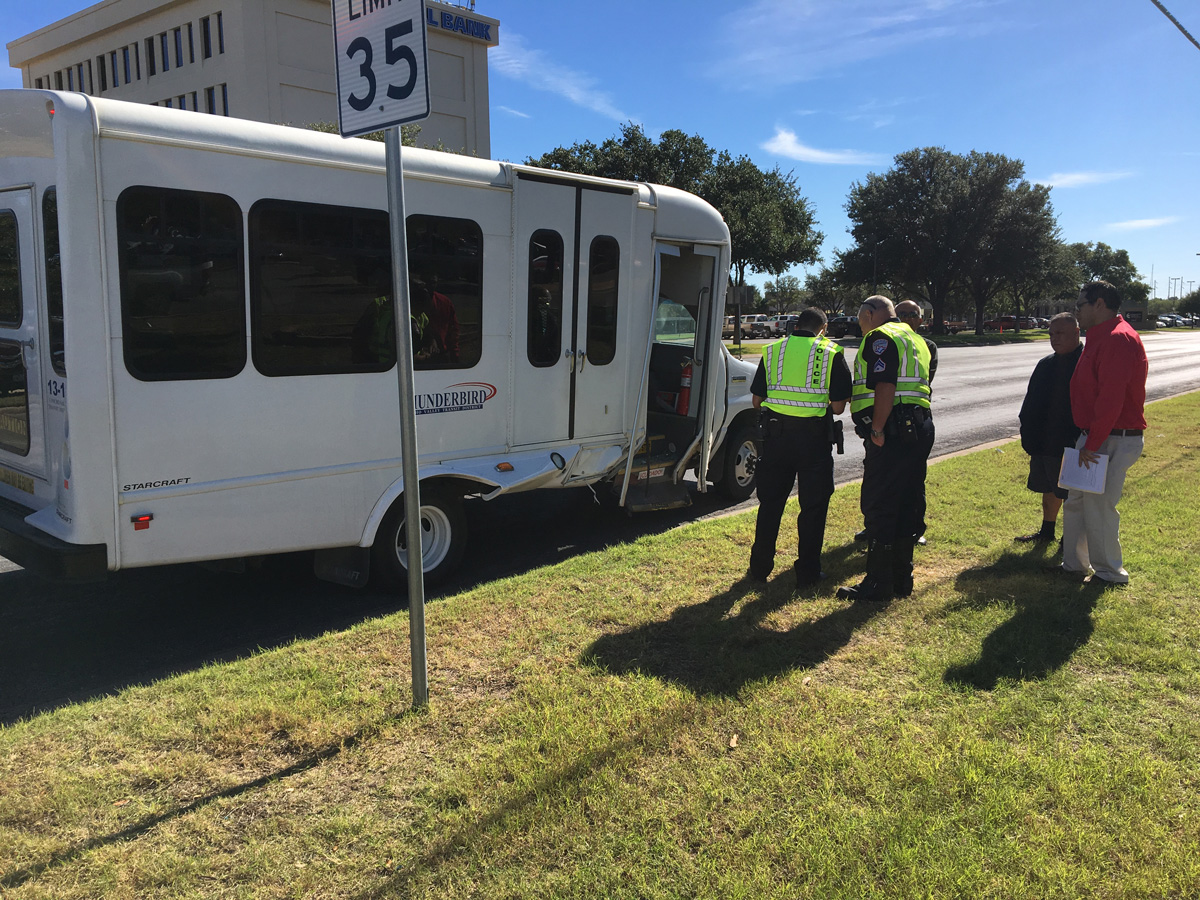 The Camry hit the passenger door on the bus's passenger side.
Police said they issued a citation to the bus driver for failure to yield the right-of-way when turning left. The single passenger of the Thunderbird was transported to Community Medical Center with non-life-threatening injuries, police said. The crash happened at approximately 11 a.m. Wednesday.
The Thunderbird serves residents in far-flung rural areas throughout the Concho Valley. For more information on the bus service in the Concho Valley, see their website.
Get more stories like this by
signing up for our daily newsletter, The LIVE! Daily
.