Drunk Driver Wraps Honda Into House While Evading Police
SAN ANGELO, TX — San Angelo police said a female driver of a Honda still sporting dealer tags led three law enforcement agencies on a pursuit before wrapping her new Honda in a rollover crash into a home at Ave. J and S. Van Buren St.
According to SAPD Sgt. Antoine Callum, a San Angelo police patrol officer witnessed the Honda failing to yield the right-of-way on Ave. N just moments before. When the officer attempted to stop the driver, she drove off at a high rate of speed, he said.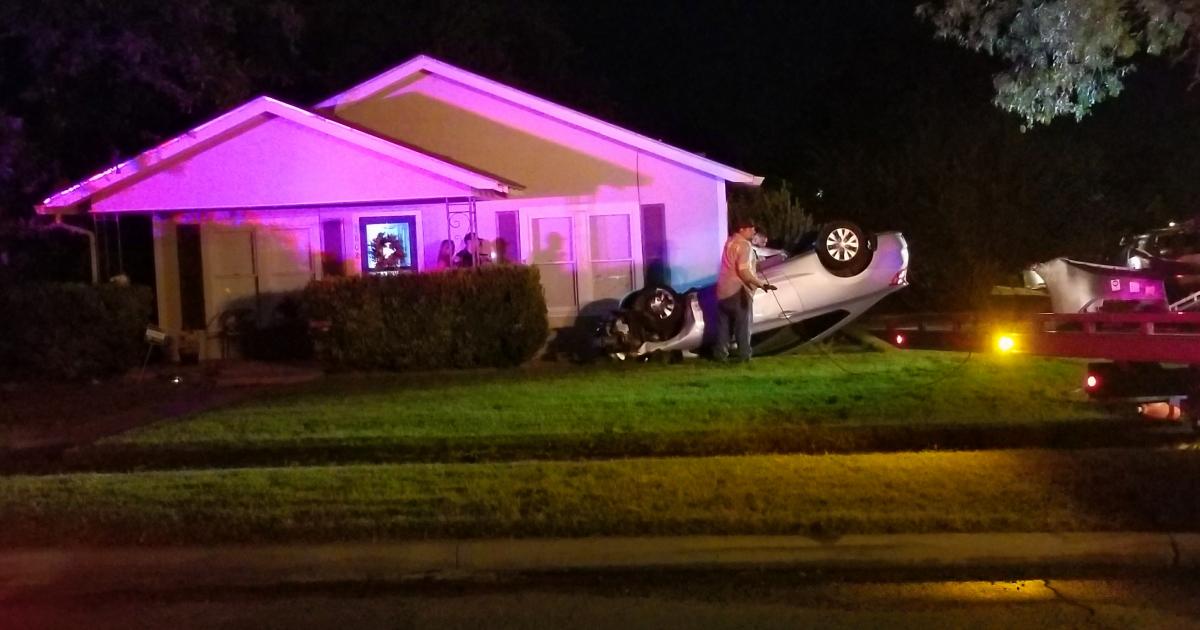 The SAPD officer did not pursue her for safety reasons, Callum said. She was driving too fast to safely catch. After the SAPD officer lost sight, an Angelo State University police cruiser acquired the Honda. That patrolman too decided the car was traveling too fast to safely pursue. Tom Green County Sheriff's Deputies, SAPD and ASU police converged into the neighborhood as neighbors there helped guide police to where the Honda was headed. Eventually, police found the Honda on its side after crashing into a home.
The driver was booked into the Tom Green County Jail pending charges. Callum said The Tom Green County Sheriff's Office is conducting a DWI investigation.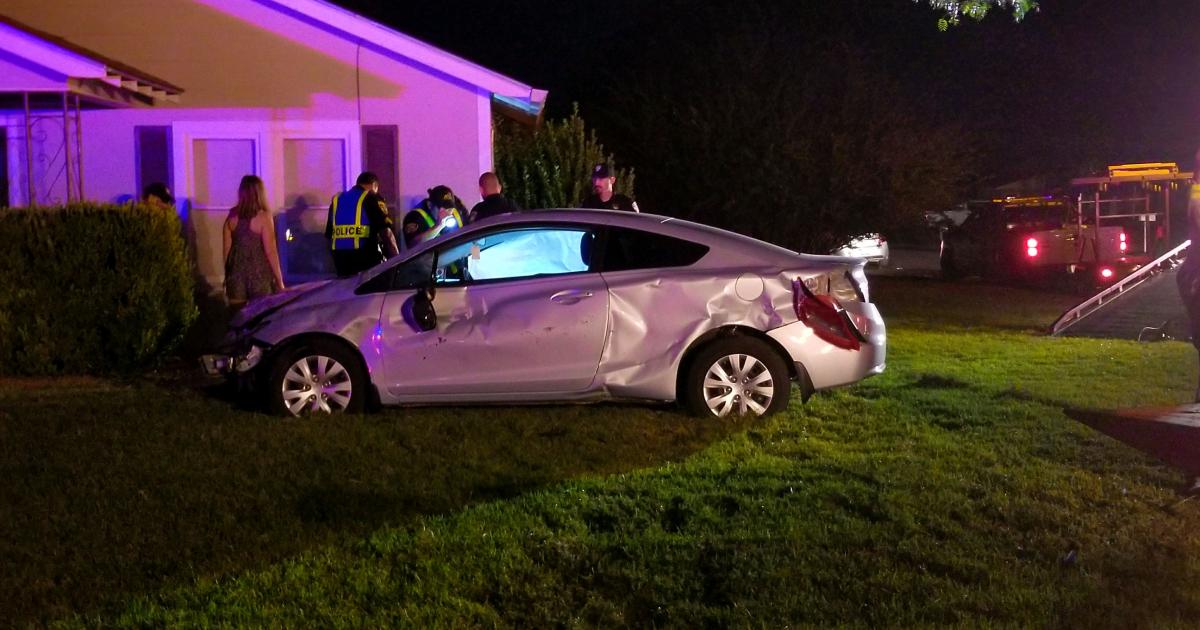 Callum said more charges are pending, perhaps even from ASU police against the suspect.
She was the only occupant of the car and was uninjured in the crash. Callum said she refused medical treatment at the scene. The residential home was damaged, but no one was injured in the home, either.
The incident happened at 11:14 p.m. Friday night.
Get more stories like this by
signing up for our daily newsletter, The LIVE! Daily
.