High Speed Crash on Loop 306 Sends Two Children, Four Adults to the Hospital
SAN ANGELO, TX -- A two vehicle crash at noon Saturday on Loop 306 at Knickerbocker Rd. sent all six people involved to the hospital.  
According to San Angelo Police Officers on the scene, a red Cadillac Escalade struck a gold Chevy 4-door sedan from the rear when the elderly couple in the Chevy slowed down in the left lane to take the right hand exit.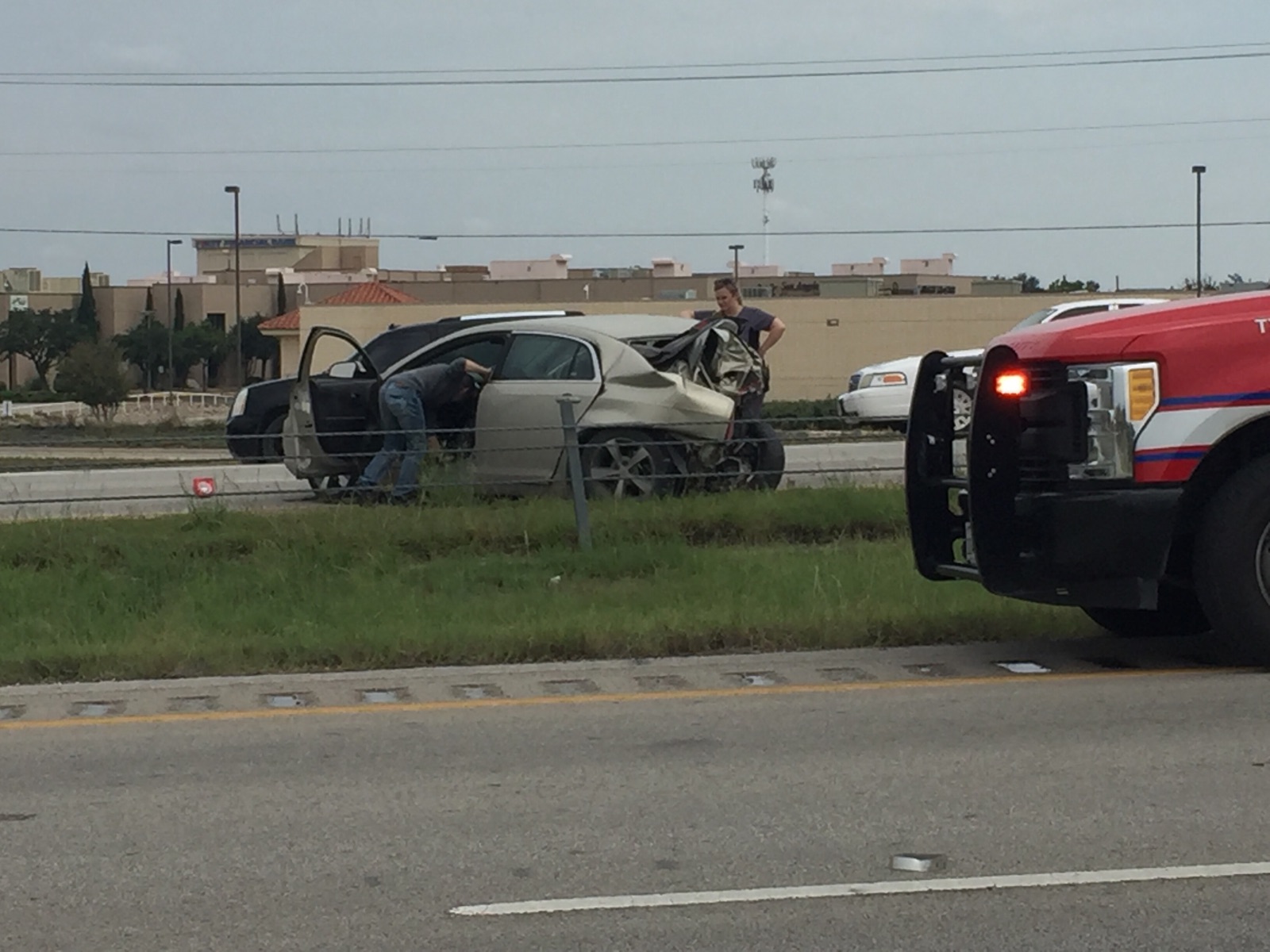 The elderly female passenger in the Chey was bleeding from her head.  First Responders bandaged her head and helped her and the elderly male driver into the ambulance.   
There were two adult females and two children in the Escalade.  All four were excorted to the ambulance.  According to police all the injuries were non-life threatening.  
The crash closed the westbound lanes of Loop 306 for almost an hour.  
Police say no citations were issued at the scene, but citations are pending following interviews with the drivers.   
Get more stories like this by
signing up for our daily newsletter, The LIVE! Daily
.