Car Crashes Into Dollar Tree
SAN ANGELO, TX — A car drove through the front of the Dollar Tree near H-E-B at 3329 Sherwood Way Friday afternoon. There were no injuries, but a witness said the car-store collision sounded like a bomb explosion.
Dollar Tree's manager wouldn't comment, other than to say the store remains open. There will be temporary boarding placed on the storefront later Friday.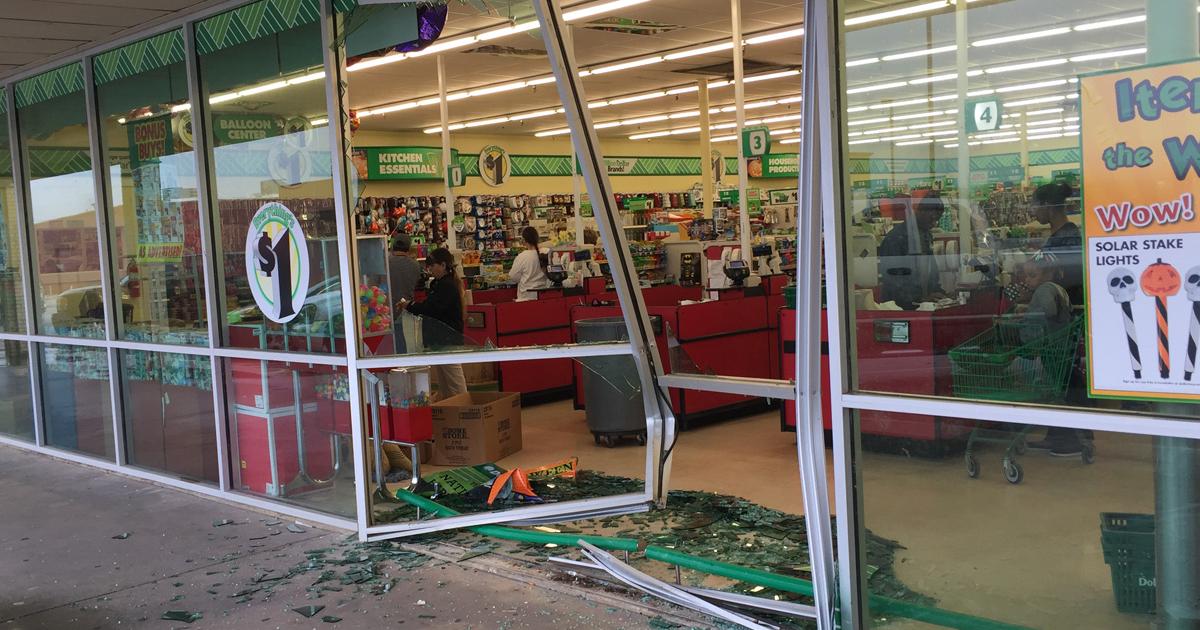 Above: Car crashes into Dollar Tree. (LIVE! Photo/John Basquez)
According to San Angelo police, a 61-year-old male driver was operating the 2005 Ford Taurus.  
The investigating officer said the man was attempting to park when his foot slipped off the break pedal and onto the gas pedal. Police did not write a citation because the crash happened on private property.
Get more stories like this by
signing up for our daily newsletter, The LIVE! Daily
.