Police Cruiser in Crash While in Pursuit of Speeding Motorist
SAN ANGELO, TX — A San Angelo police cruiser was running radar looking for speeding motorists on Main St. near Koberlin when the officer driving the car was involved in a crash with a Chevrolet Traverse.
San Angelo Police Department Traffic Investigator Brian Bylsma said both vehicles involved, the SAPD's 2012 Dodge Charger and the citizen's 2015 Chevy Traverse, were occupied by only one person, the driver.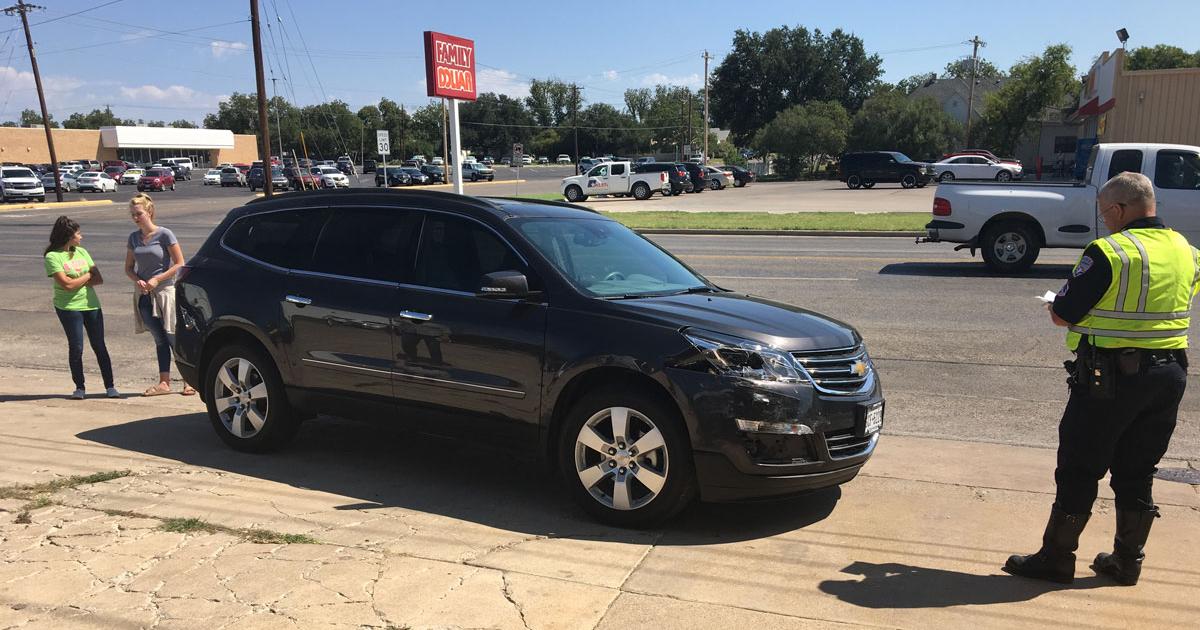 Above: Police in crash while in pursuit of speeding motorist. This is the citizen's car that was involved. The driver was not the speeding motorist. (LIVE! Photo/Sam Fowler)
According to Bylsma, the traffic investigation so far has not revealed to him if any laws have been broken. Therefore, so far no traffic citations have been written.
Bylsma said the police car was using radar on Main to catch speeding motorists. He identified a speeder on radar and pulled out to pursue it. Meanwhile, the Traverse was stopped at a stop sign facing west on Koberlin. As the police car was just getting underway, the Traverse pulled out into the roadway of Main St. and hit the police car on the driver's door (see pictures).
The police officer suffered minor injuries and went to a local hospital for treatment. The driver of the Traverse refused medical treatment.
Get more stories like this by
signing up for our daily newsletter, The LIVE! Daily
.