Dog Named T-Bone Injured in 3-Car Pile-Up on Bryant
SAN ANGELO, TX — The San Angelo Fire Department EMS treated a dog at the scene of a three-car pile-up on S. Bryant this afternoon.
According to San Angelo Police Traffic Investigator Officer Bradshaw, a Chrysler 200 was southbound on Bryant, entered the left turn lane to turn east on Ave. Q.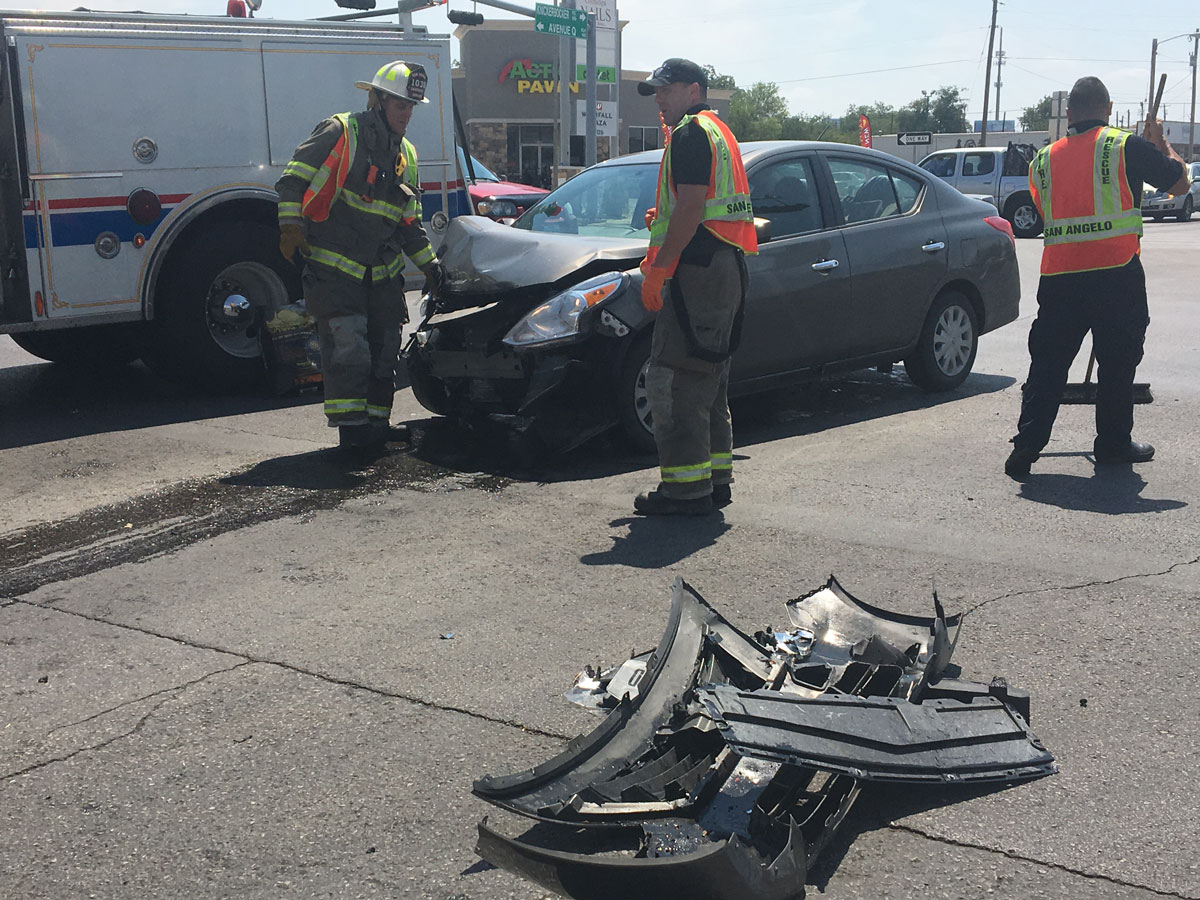 Above: The Nissan Versa. (LIVE! Photo/Cameron Niblock)
Ave. Q is the east side extension of Knickerbocker Rd. to the west.
According to what witnesses told the police, the Chrysler had a green light but no protected arrow for the turn. The Chrysler driver proceeded across the northbound lanes of Bryant in the left turn anyway.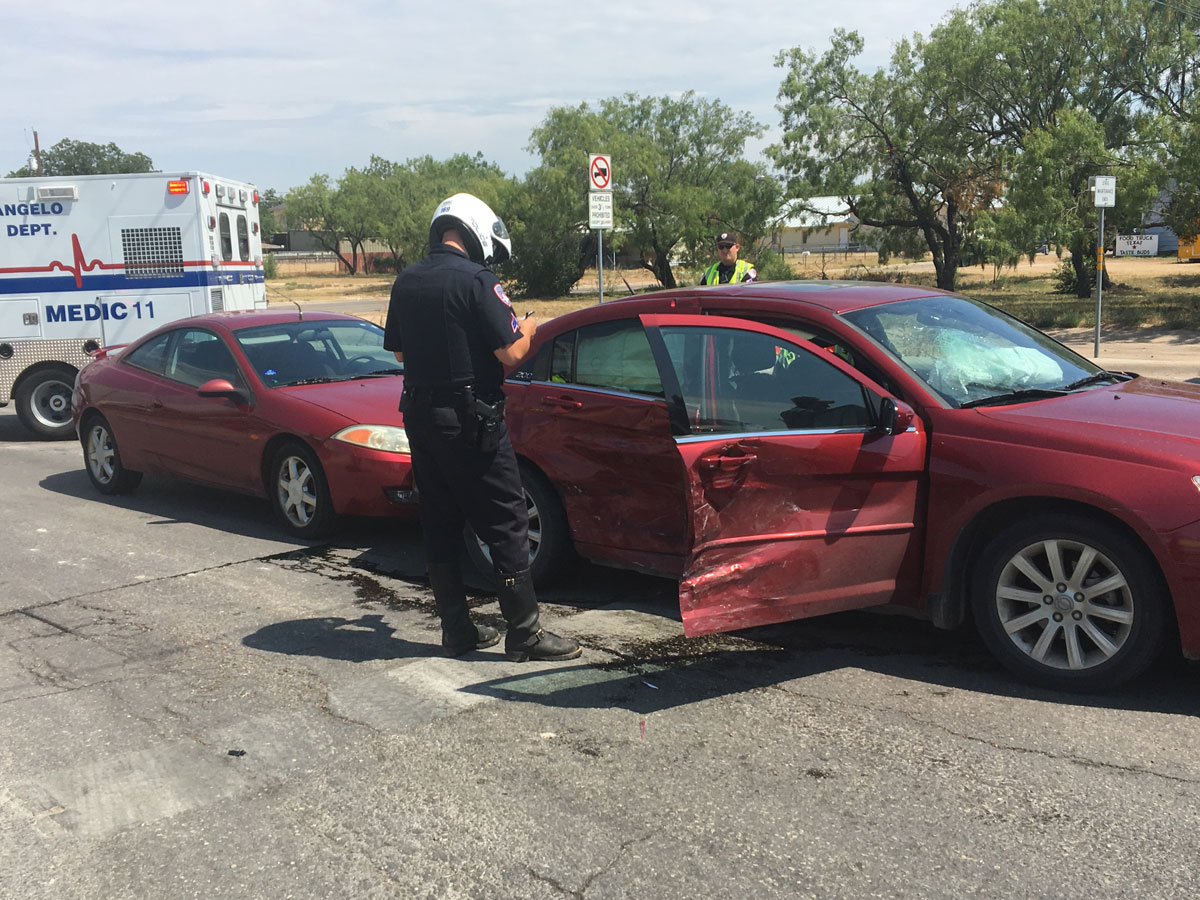 Above: The Chrysler 200. (LIVE! Photo/Cameron Niblock)
There was not enough time for the driver of a Nissan Versa traveling northbound on Bryant to avoid hitting the Chrysler. The collision sent the Nissan spinning and it collided with a Mercury Cougar.
The dog, whose name was "T-Bone," is believed to have been riding shotgun in the Versa. T-Bone suffered a cut lip and a cut near his left eye. What T-Bone really wanted, however, was water. The crash had shaken him up a little.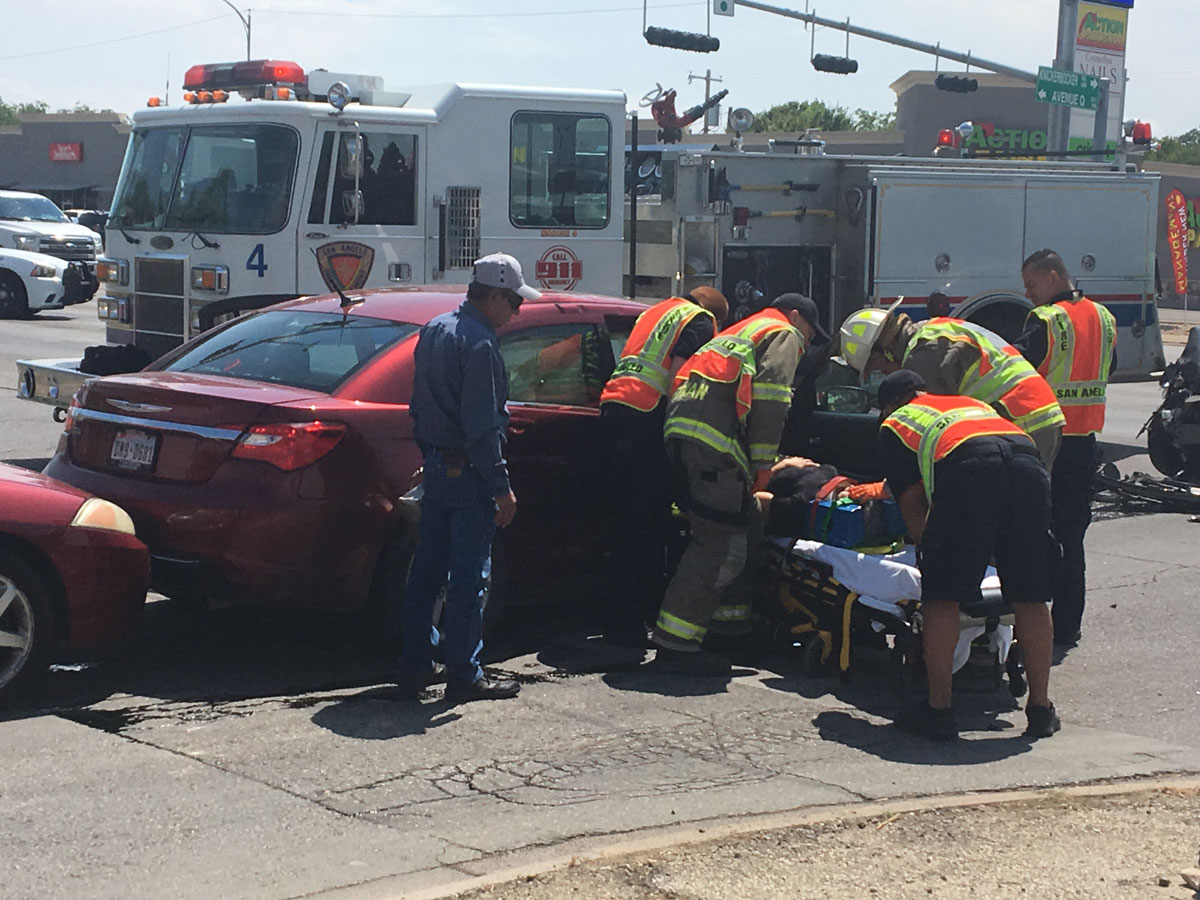 Above: One passenger was injured and rushed to the hospital. (LIVE! Photo/Cameron Niblock)
San Angelo paramedics rushed to the scene and treated T-Bone, in addition to a passenger of the Chrysler 200. The human was eventually rushed to the hospital with minor injuries. T-Bone was treated and released at the scene.
Police issued a warning to the driver of the Chrysler for failure to yield the right-of-way when making a left turn.
Get more stories like this by
signing up for our daily newsletter, The LIVE! Daily
.