Update: Flood Advisory in Effect
SAN ANGELO, TX - The National Weather Service of San Angelo has issued an urban and small stream flood advisory for southern Coke County, Southeastern Sterling County, Northeastern Tom Green County and Southwestern Runnels County in West Central Texas until 12:15 a.m. CDT.
According to the NWS, at 9:20 p.m., the Doppler Radar indicated heavy rain due to thunderstorms. Thus far, rainfall amounts have amounted to 1 to 2 inches across northern Tom Green and Southern Coke Counties since 8:20 p.m. NWS said additional rainfall amounts of 1 to 2 inches are possible through 12:15 a.m.
As usual, please avoid low water crossings, including College Hills and Millbrook; Jackson from Knickerbocker to S. Bryant; Howard and Webster; Southwest Blvd. and Loop 306; Huntington and Sunset; 1500 block of Spaulding; 300 block of North Archer; FM 1692 Crossing the Draw; FM 1692 Crossing Concho River; and FM 2334 Crossing Dry Lipan Creek.
San Angelo Police continues to ask people to not drive through these areas while water flows across the roadways.
Update 10:07 p.m.
After the rain hit this evening, the parking lot at Blaine's Pub where a line emerged for the final performance of Dolly Shine, flooded quickly.
Also, LIVE! passed by the Bill Aylor Sr. Memorial RiverStage at 9 p.m., and things looked quiet. As we passed, we noticed Tejano superstar AJ Castillo's tour bus. The Tejano performer was set to perform at the RiverStage.
Randy Rogers remains hopeful the rainy weather will pass for his performance outdoors.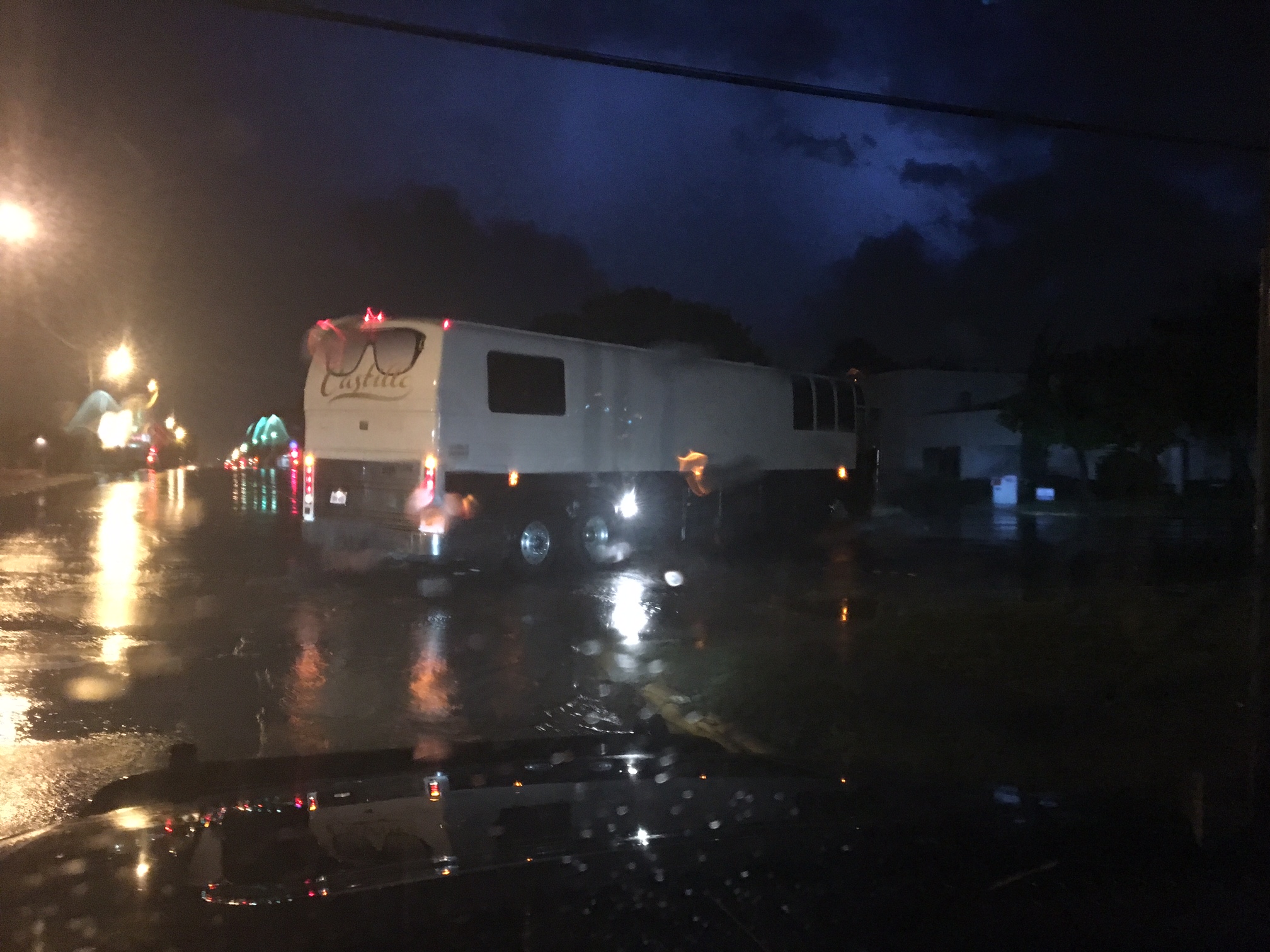 Earlier this week, City of San Angelo officials said River Fest events will take place come rain or shine.
Be safe out there, San Angeloans. Turn around; don't drown.
Get more stories like this by
signing up for our daily newsletter, The LIVE! Daily
.