SAN ANGELO, TX – Bar patrons in Downtown San Angelo now have something more to do as two new bar arcades are set to open up soon.
The first bar is one that has been planned since the summer of 2022. At the time, developers confirmed that  a permit was approved to build the Circuit Breaker Game Bar at 109 S Chadbourne. For the original story see: Adventure Awaits at This New Business Coming to Downtown San Angelo
Since then, business partners Erik Borrego and Kevin Navolanic have been getting the bar ready. Two days ago they updated their followers on Facebook that they were just about ready to go.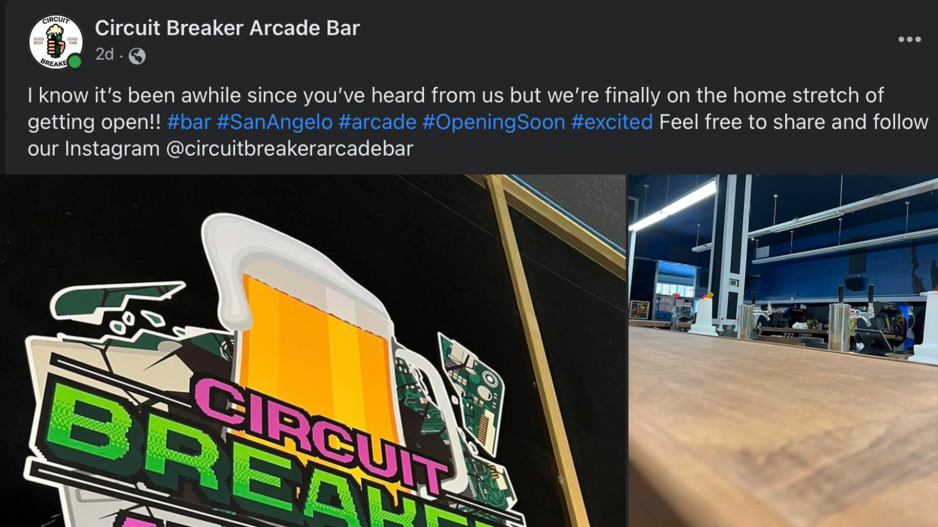 The opening date for Circuit Breakers has not been revealed yet but is likely to open up soon.
The second bar started with a soft opening last Thursday. According to the bar's website, Glitches Arcade – located inside The Martial Pint –features 50 of your favorite Retro and Modern Arcade Games, including 20 Pinball Games with Pinball Tournaments the last Sunday of Every Month. The arcade also has over 150 games stockpiled for rotating out lineup to keep game play fresh.
Glitches is located at 19 E. Concho and is open daily. For more info click here.
Most Recent Videos