SAN ANTONIO, TX -- The San Antonio Police Department has confirmed a suspect is dead after an officer-involved shooting. 
According to SAPD, officers were dispatched to a Family Dollar Store parking lot early Thursday morning for reports of a man with a gun and knife. The store is located near the intersection of Castroville Road and SW 36th Street on the West Side.
When officers arrived at the scene they found the "individual up against the (Family) Dollar Store."
"They backed off as he advanced towards them, once he pulled the knife out of the backpack," said San Antonio Police Chief William McManus. "They backed up 50 yards or so until they hit Castroville, and at some point, once they hit the road they fired, struck him multiple times."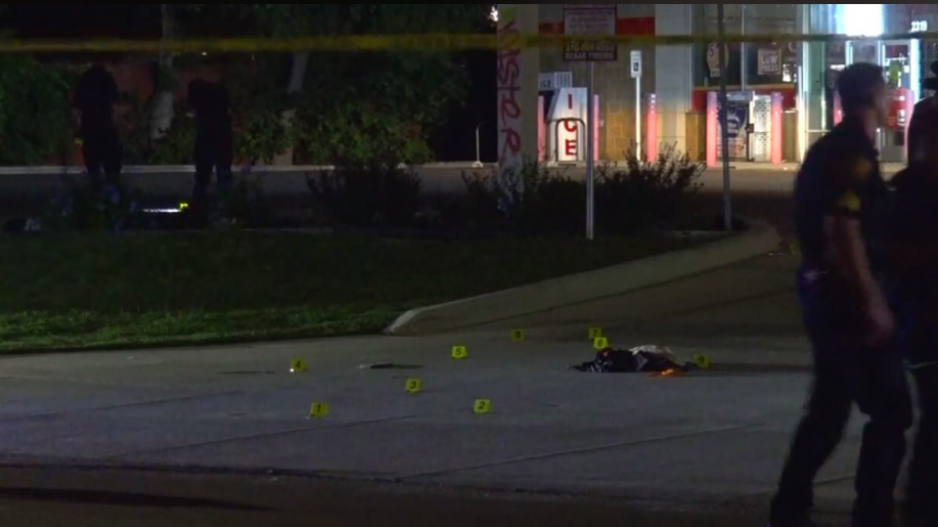 The suspect was transported to a local hospital where he eventually succumbed to his injuries.
A search of the man's backpack revealed he was in possession of a gun.
A total of three officers were involved in the shooting -- one with 14 years of experience,  a second with 10 years of experience, and the third only one month out of the academy.
All three officers were placed on administrative leave until the investigation is completed.
Most Recent Videos