SAN ANGELO, TX -- A car burned to the ground in minutes just north of the San Angelo City limits this afternoon sending black smoke into the sky that was seen for miles.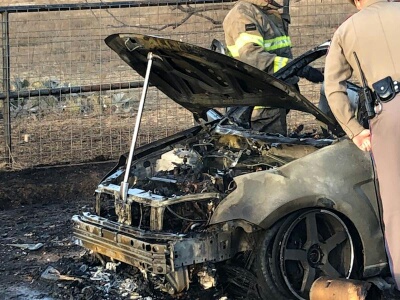 According to Quail Valley Volunteer Fire Department Chief Shane Crimm, 911 dispatchers called a vehicle fire and they were on the scene within a minute.  
First responders say no one was injured in the vehicle fire and it looks like the vehicle is a total loss.  
Most Recent Videos