HOUSTON, TX — Three people were injured, and one person was killed in an accident that occurred during a construction project at Friendswood High School in Houston. The roof of a gymnasium partially collapsed, causing injuries and one fatality.
Friendswood ISD said in a statement that the incident occurred around 4:30 p.m. on Tuesday, June 13. Details on what caused the roof's structural integrity to fail are still unknown at this time. However, Friendswood ISD said that the area was under construction during the time of the incident.
"We are deeply saddened to report an unfortunate incident that occurred at Friendswood High School," Friendswood ISD said in a statement. "It is our understanding at this time that there was a partial roof collapse, resulting in several injuries. Our prayers go out to the workers and their families during this difficult time."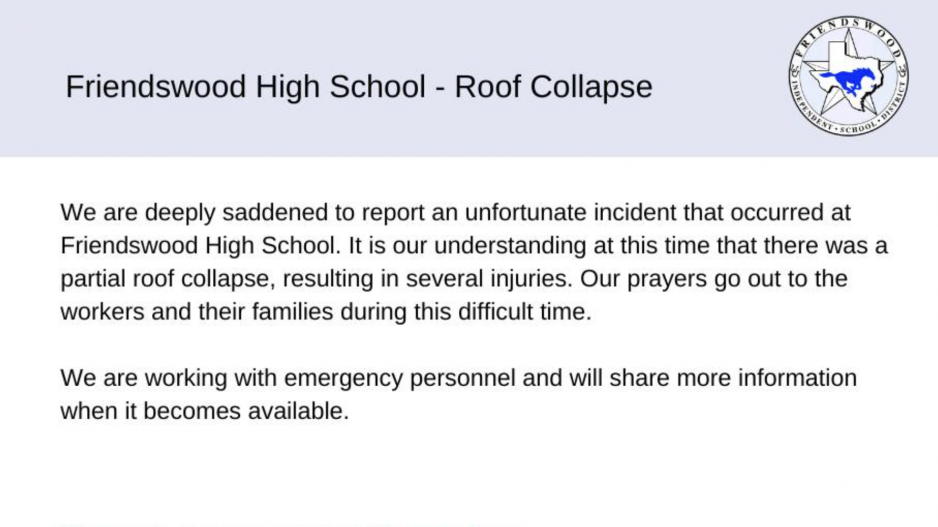 Four construction workers were transported to the hospital, and one was pronounced dead. The school district said that no staff or students were harmed or even involved in the incident.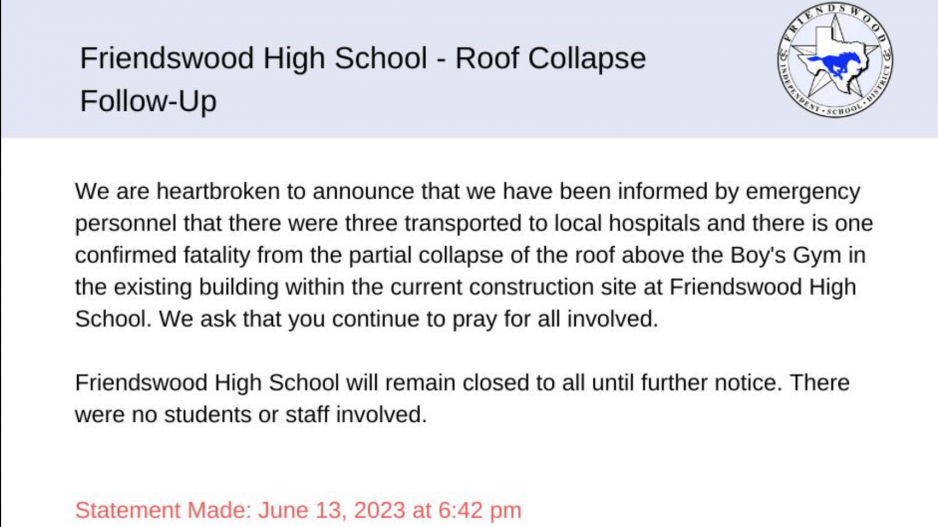 "We are heartbroken to announce that we have been informed by emergency personnel that there were three transported to local hospitals, and there is one confirmed fatality from the partial collapse of the roof above the Boy's Gym in the existing building within the current construction site at Friendswood High School," Friendswood High School said in later in a second statement.  "We ask that you continue to pray for all involved. Friendswood High School will remain closed to all until further notice. There were no students or staff involved."
Most Recent Videos