ODESSA, TX – The Odessa Police Department is launching a new campaign this summer to address the dangers of leaving children and pets unattended inside a hot car.
The campaign, called "CAR-ing", will be focused on ensuring kids and pets remain safe during the summer months. Drivers who are found to leave their children or vulnerable pets in the hot sun will be subject to a citation.
Currently, Texas leads the nation in the number of children who die as a result of being left inside a hot car.
As temperatures are expected to increase as summer begins, officials warn parents and caregivers that car temperatures can increase within minutes.
Heat stroke is also a leading cause of death in children under the age of fifteen in Texas.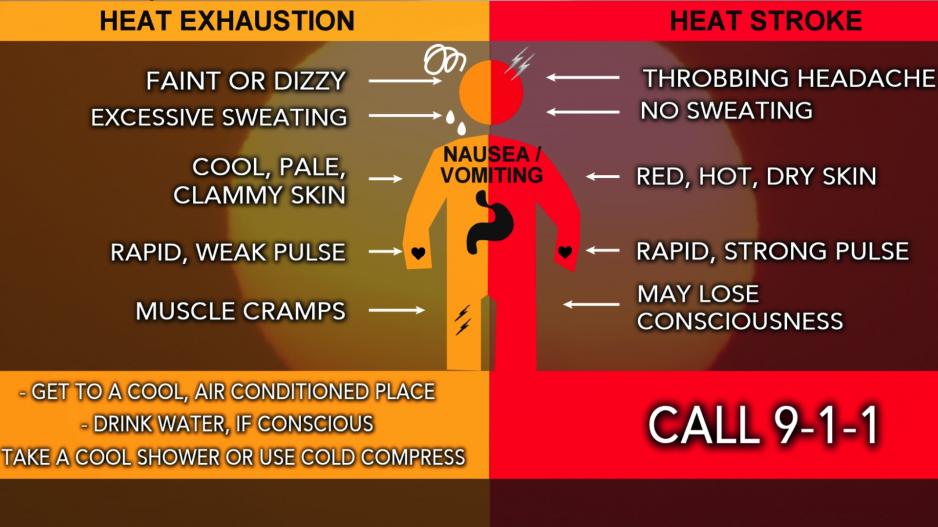 Common symptoms of heat stroke include confusion and vomiting. Patients who are believed to be experiencing heat stroke are recommended to contact 9-1-1 and seek medical attention.
"It really gets into the dangerous territory when we start talking about heatstroke. That is when you are no longer sweating," said Chief Nursing Officer Dr. Kit Bredimus. "Your skin is hot and red. You're not sweating at all, so that evaporation is not happening and your body temperature is rapidly rising."
OPD also reminds citizens that they may break a vehicle window in order to save someone's life for pets or children left inside hot cars.
Most Recent Videos