Midway Solar Project Will Be the Largest Solar Farm in Texas
MCCAMEY, TX. – The largest solar project in Texas history to date has broken ground on Jan. 18 in Pecos County about 10 miles south of McCamey.
Unlike the oil industry and its inconsistent swings, the sun is predictable. The fact that the sun rises every morning and sets every night is an inevitable event that humans can reap the benefits of. Energy. 
The area on the Edwards Plateau is perfect conditions for a solar farm of this caliber. The area is known for its dry heat and cloudless skies, and that is where 174 Power Global will cash in on the consistency.
Over 680,000 Hanwha Q Cells solar panels will be constructed on 1,500 acres and produce 236 megawatts of electricity. Those watts will be sold to Austin Energy to power more than 50,000 homes in Austin during the busy summer months.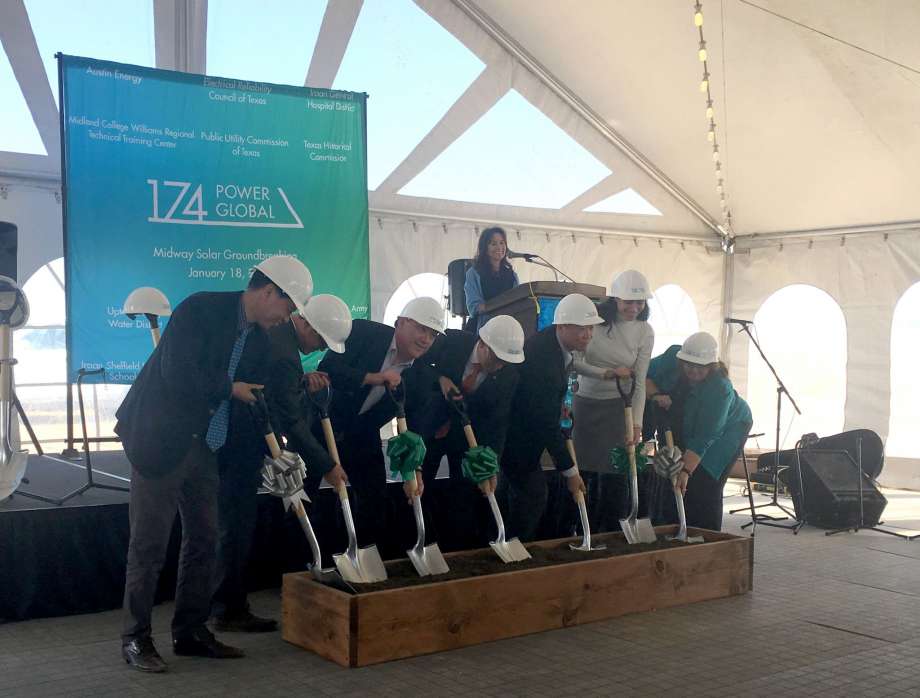 The development of this project has taken two years and is said to be fully operational in late 2018, according to 174powerglobal.com. The groundbreaking ceremony brought out representatives from 174 Power Global, Hanwha Energy, Bank of America, Austin Energy, and the city of McCamey. 
Each project requires hundreds of transient construction workers and they will rely on McCamey for necessities; food, water, shelter and gasoline.
"I'm really excited to be part of such a large project in the state of Texas." Mayor of McCamey, Patty Jones said at the groundbreaking. "Oil is king and historically oil and gas has been the bread and butter of our tax base. Anything that brings in a diversification of jobs and helps the economy will always be a good thing." Solar power is slated to help the regional economy.
"We worked with the local taxation authorities to come to an agreement about how this project was going to be taxed." said Jason Garewal, 174 Power Global's director of the project development. "We reached an agreement where over the next 35 years they'll receive more than $40 million in tax revenue."
174 Power Global Corporation is based in Irvine, CA and is an affiliate of Hanwha Group, a Fortune global 500 firm that is among the eight largest business enterprises in South Korea.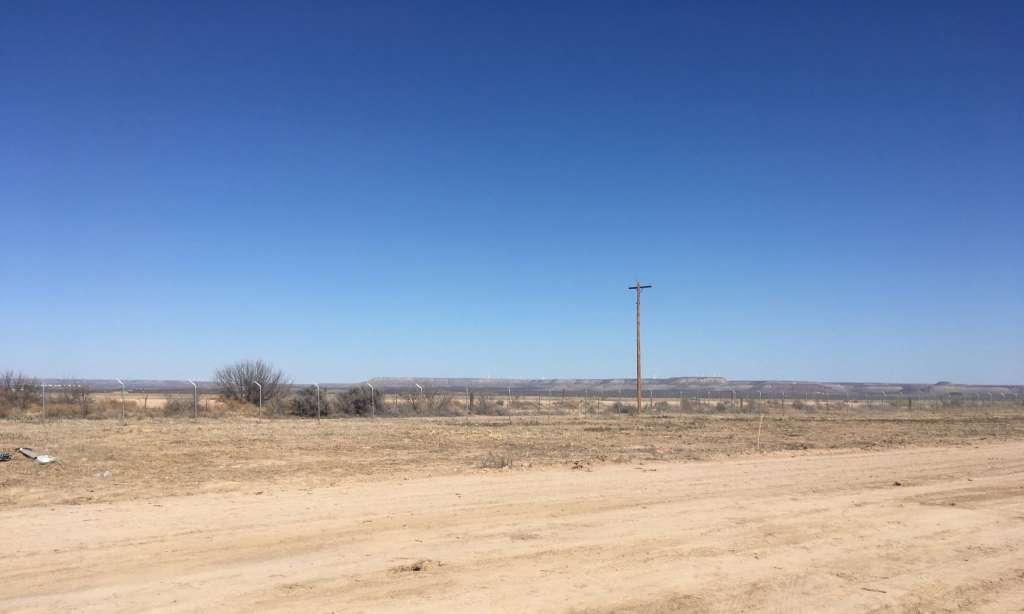 "174 Power Global, along with our affiliated companies is focused on making solar energy competitive for a cleaner and sustainable future, benefiting all partners that are involved." said 174 Power Global. "Possessing knowledge and resources on all sides of the solar industry, we closely work with our partners to create success." 
The Midway Project is not the first utility farm the region has seen, just a few miles to the west is Alamo 6, a project on 1,250 acres that produces 110.2 megawatts of electricity that powers 25,000 homes in San Antonio. North of McCamey is Upton County Solar 2, which is a solar farm that produces 180 megawatts and will power 56,700 homes when it is completed this summer. 
Garewal said solar companies are looking to build utility-scale projects in the area because it has good transmission infrastructure that brings power to other parts of Texas on the ERCOT grid. Already in place are several wind farms, Indian Mesa, King Mountain Wind Ranch and Desert Sky. 
So whether you're in the area for oil and gas, wind or solar, it is safe to say that there is a lot of energy out here in West Texas. 
Get more stories like this by
signing up for our daily newsletter, The LIVE! Daily
.